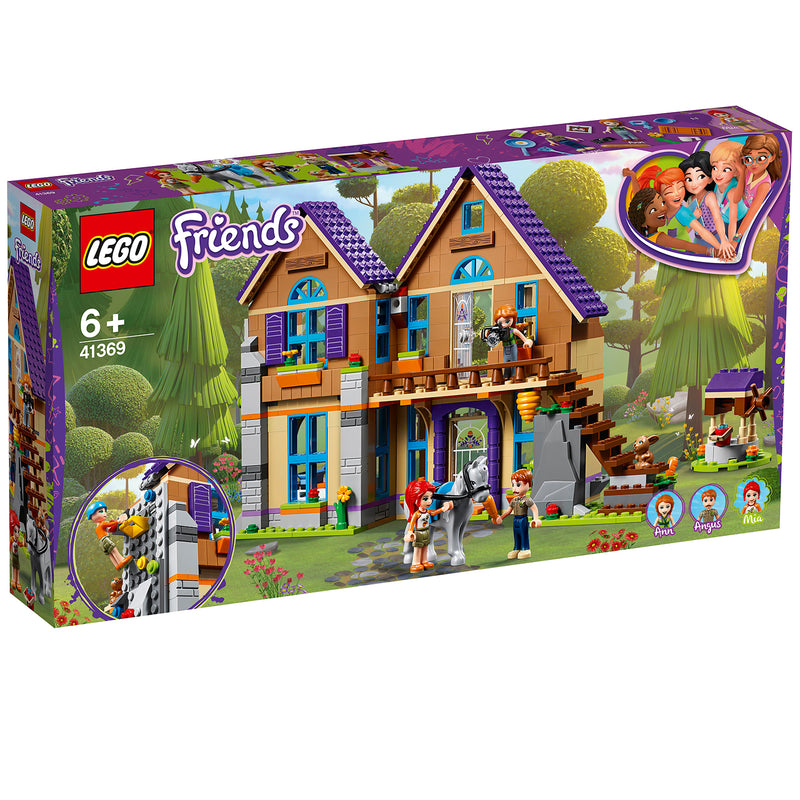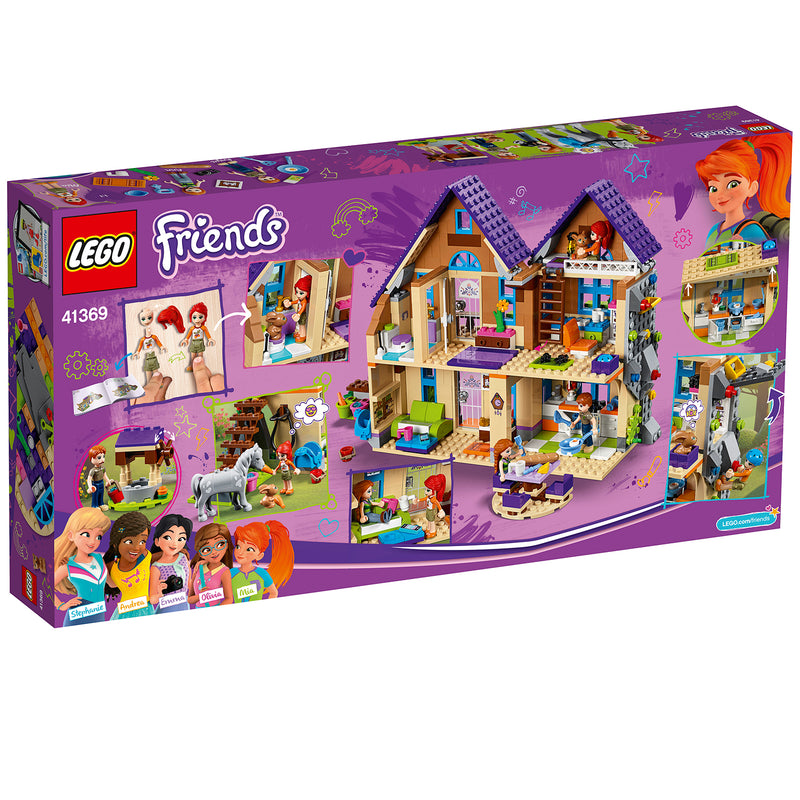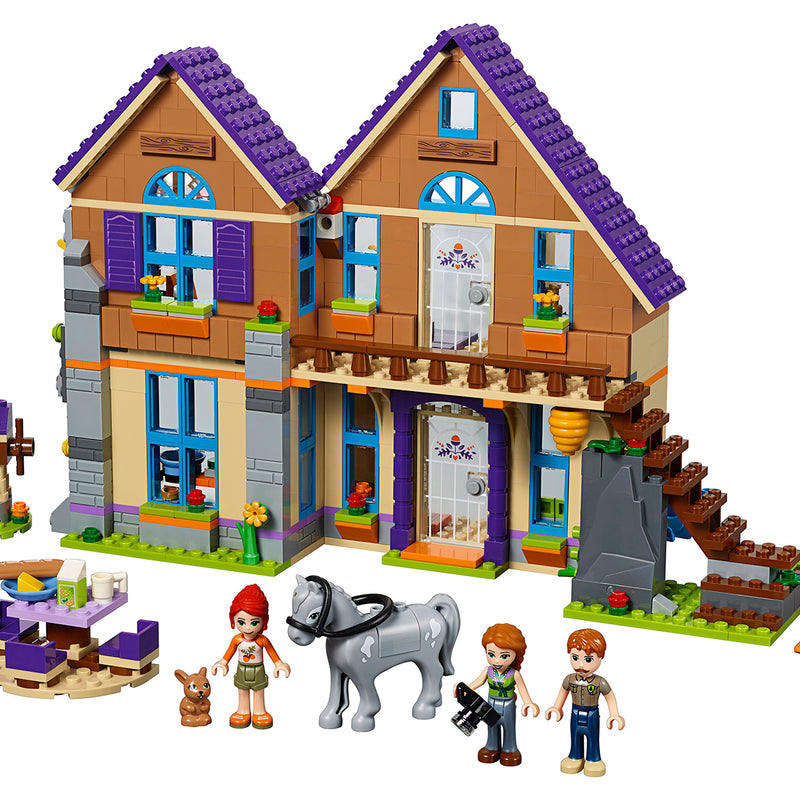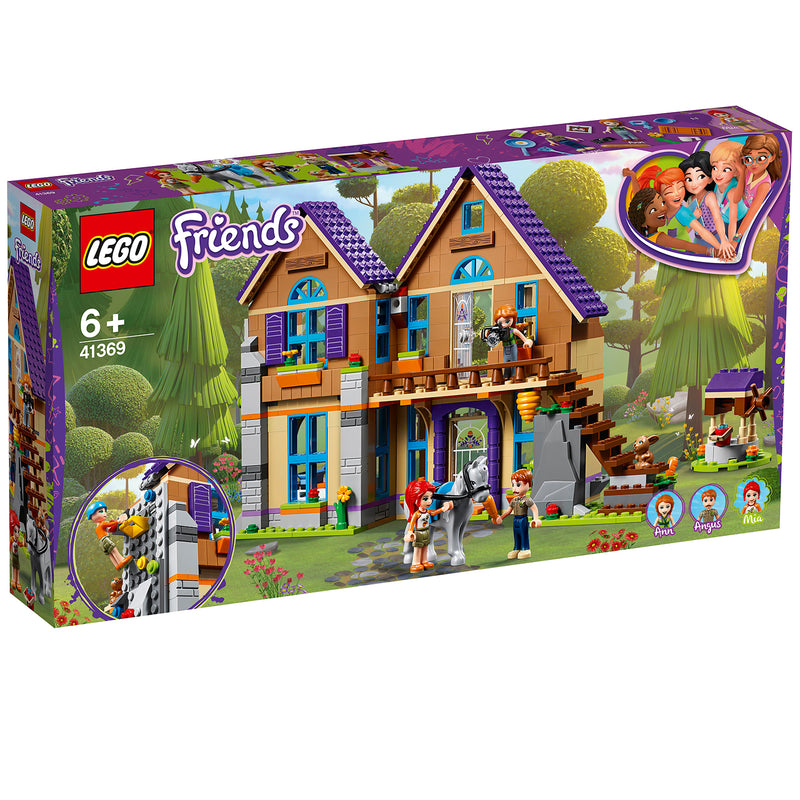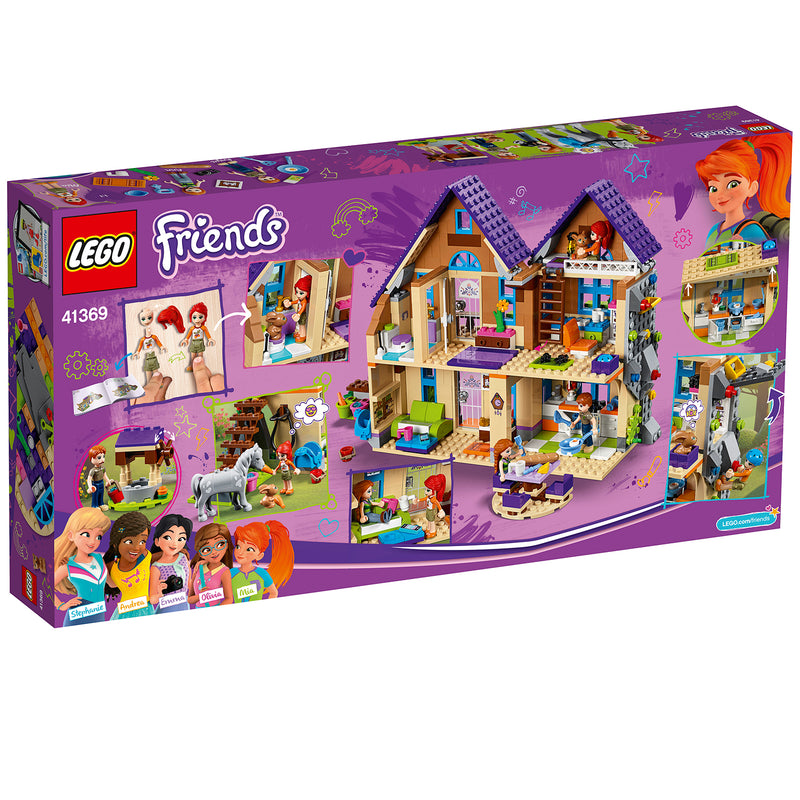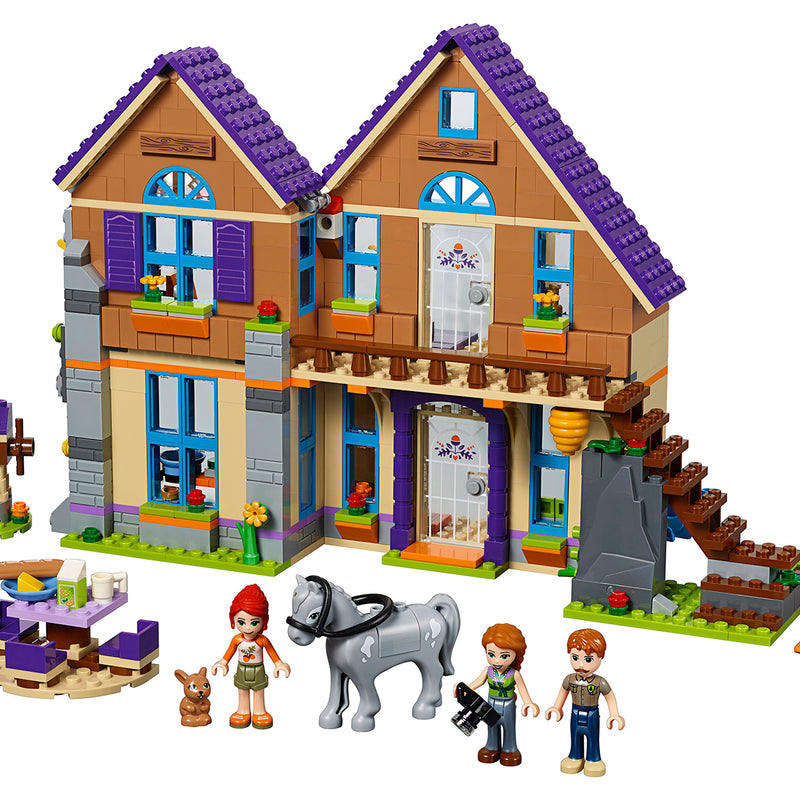 Sold out
LEGO® Friends Mia's House 41369
PRODUCT #41381
AGE 6+
715 PIECES 
Get back to nature with a visit to Mia's family home. Tucked away in the forest, LEGO® Friends 41369 Mia's House comprises a kitchen, bathroom and a living room, as well as Mia's bedroom, accessed by a cool exterior climbing wall. Remove the bedroom floor for easy play inside the toy house. Outside there's a table and chairs, a well to fetch water for Mia's horse Metzie, and a grooming area where she can be groomed. This mini-doll house is the perfect set to role-play family life, and let imaginations run free. Includes 3 mini-doll figures: Mia, mom Ann and dad Angus, plus 2 animal figures.
Includes 3 mini-doll figures: LEGO Friends® Mia, her mom Ann and her dad Angus, plus 2 animal figures: a rabbit and a horse.
Features a 2-story cabin-style house including Mia's bedroom, living room, bathroom with sink and toilet and a kitchen. There's also a climbing wall with a hidden entrance to Mia's bedroom, and a well outside with a bucket.
Mia's bedroom features a bunk bed, lamp, desk and a chair.
Kitchen features an oven, hob and a dining area.
Accessory elements include a mixer, spatula, bowl, baguette, frying pan, sunny-side-up egg, plate, cutlery, 3 cups, 3 cupcake cases and a baking tray, saddle, bridle, helmet, roller skates, beehive, cell phone and a camera.
Play out family life with Mom and Dad in this toy cabin house.
Care for Metzie the horse, and feed the rabbit in the outside grooming area.
Remove Mia's bedroom floor for full kitchen access, and help Mom and Dad prepare lunch.
Help Mia practice her wildlife photography with the camera.
Clamber up the climbing wall into Mia's room when it's time for bed.
LEGO® Friends sets encourage creative play, and make building imaginative and fun.
Measures over 8" (22cm) high, 12" (31cm) wide and 3" (9cm) deep.