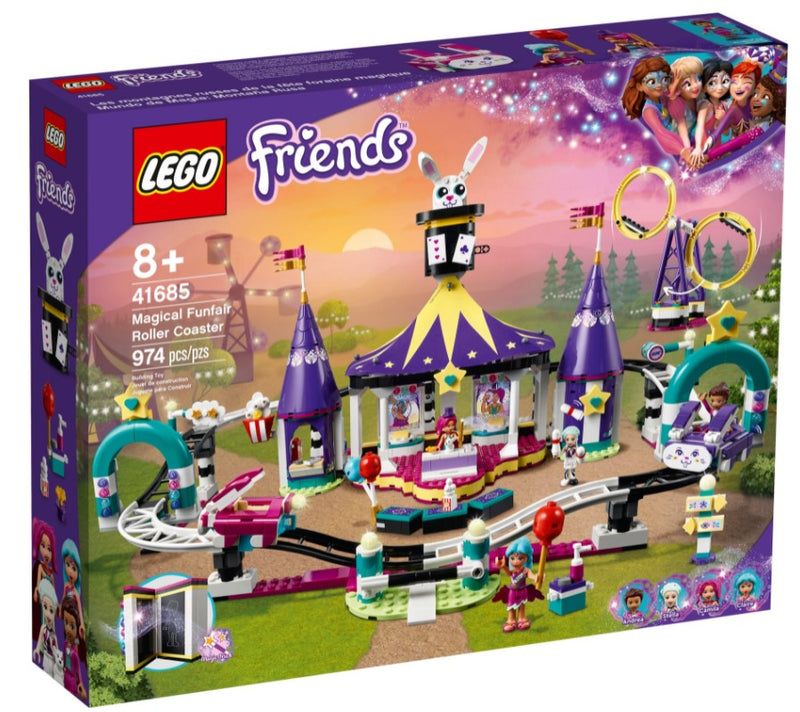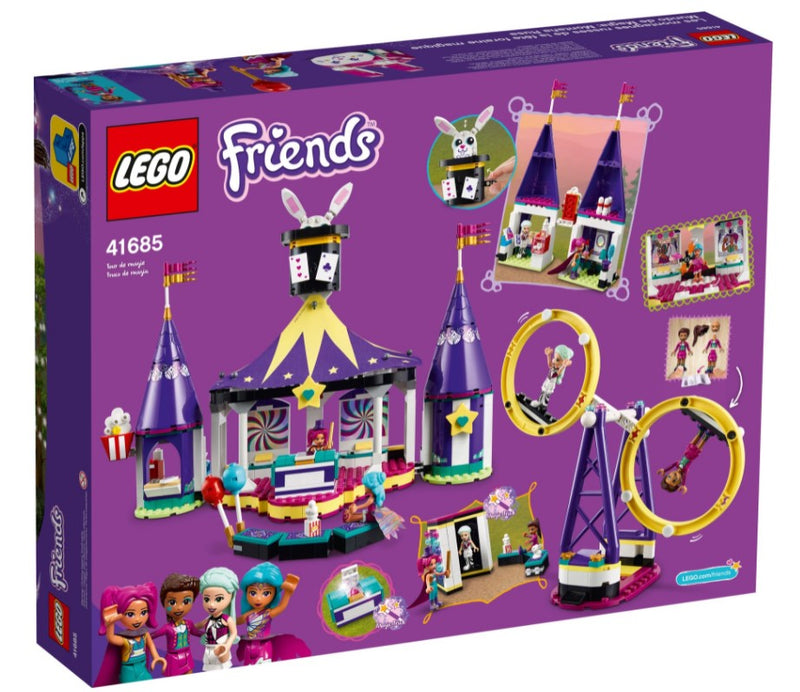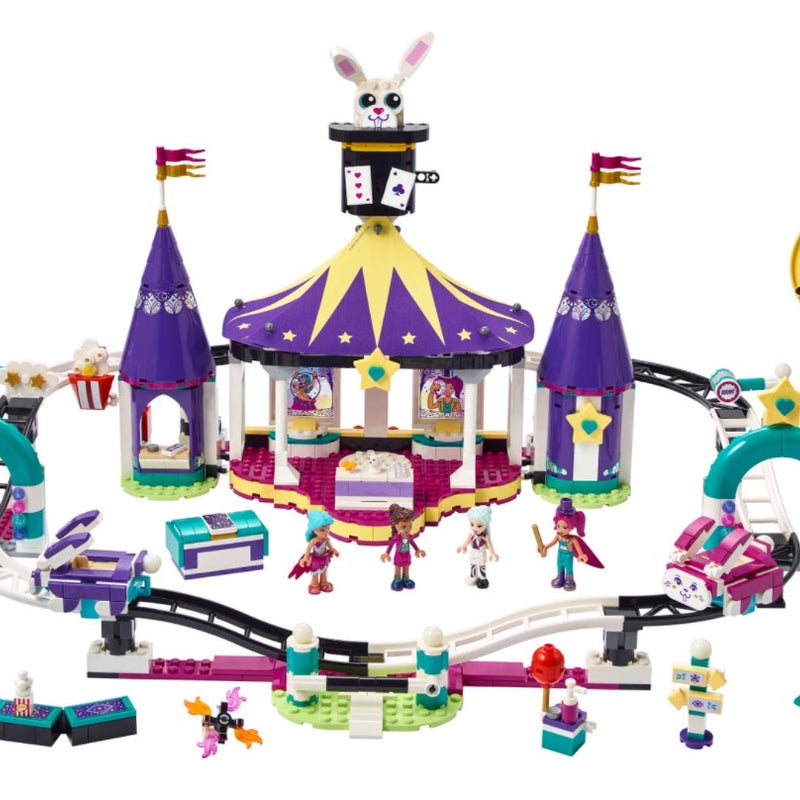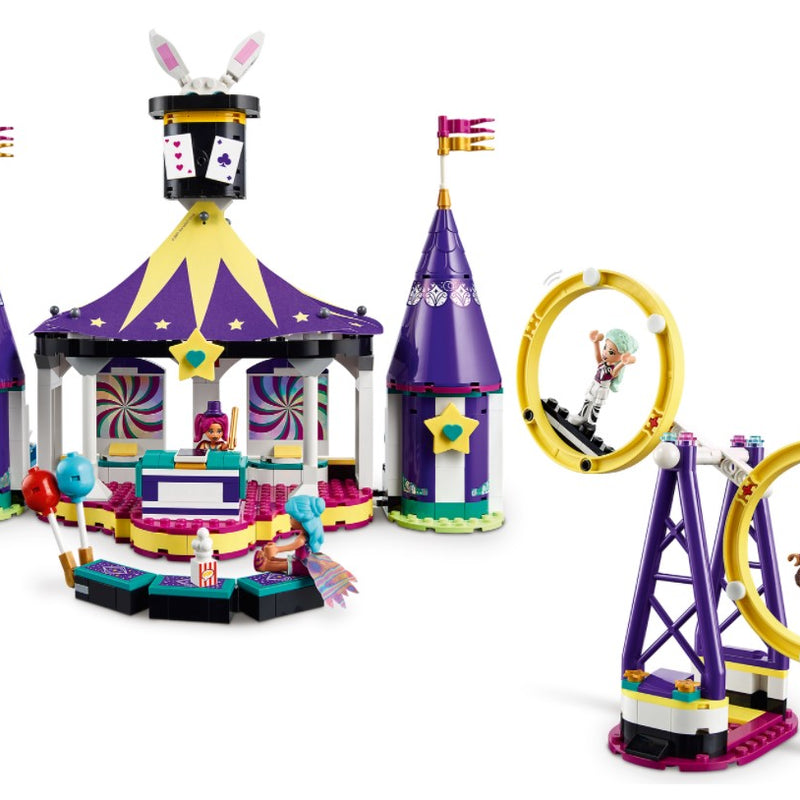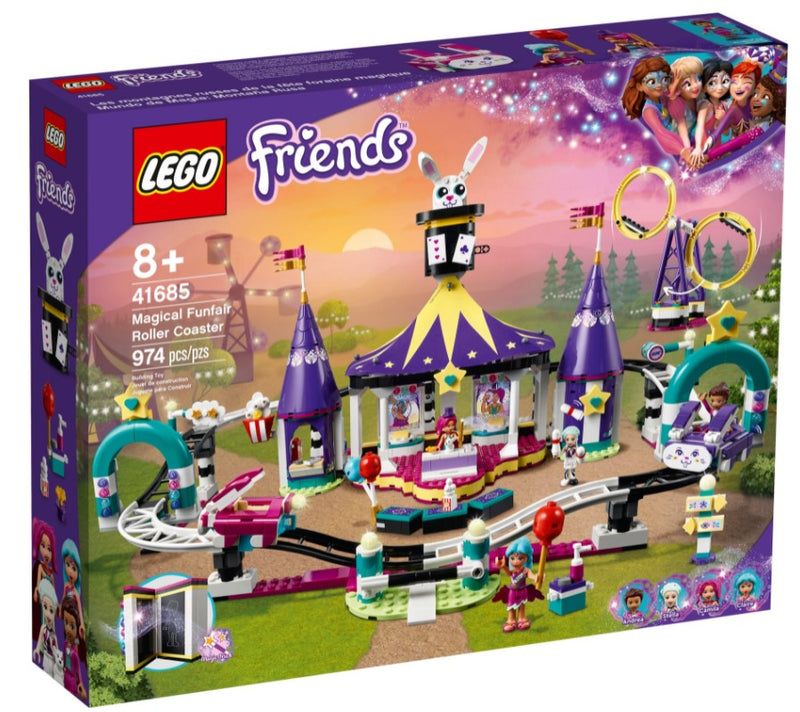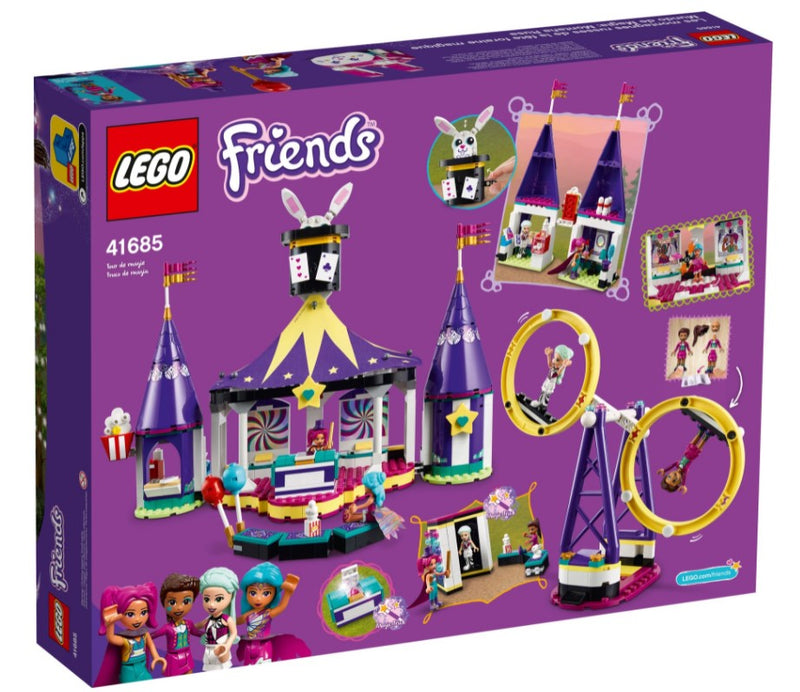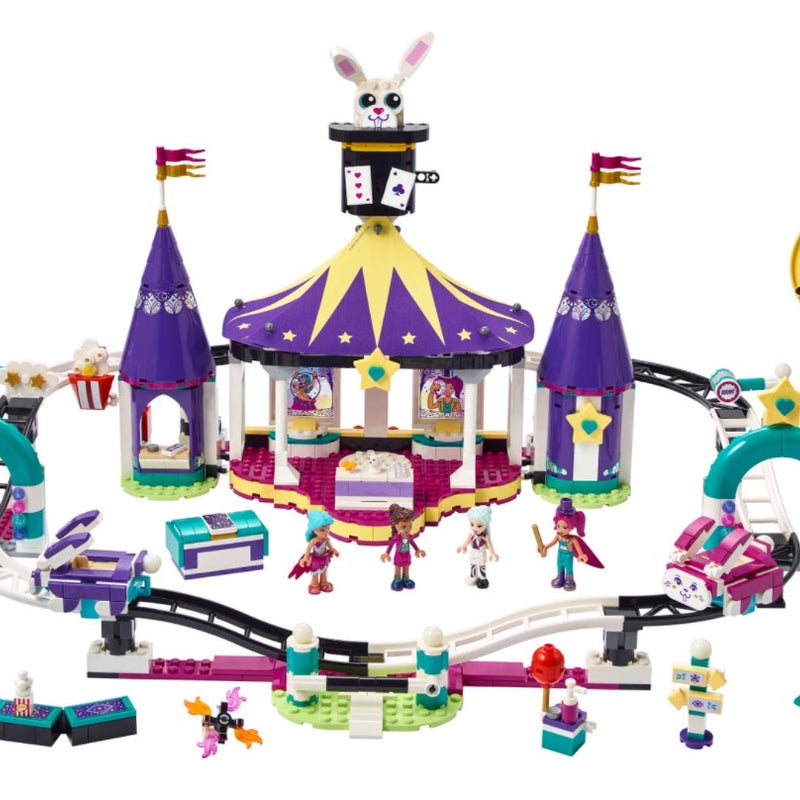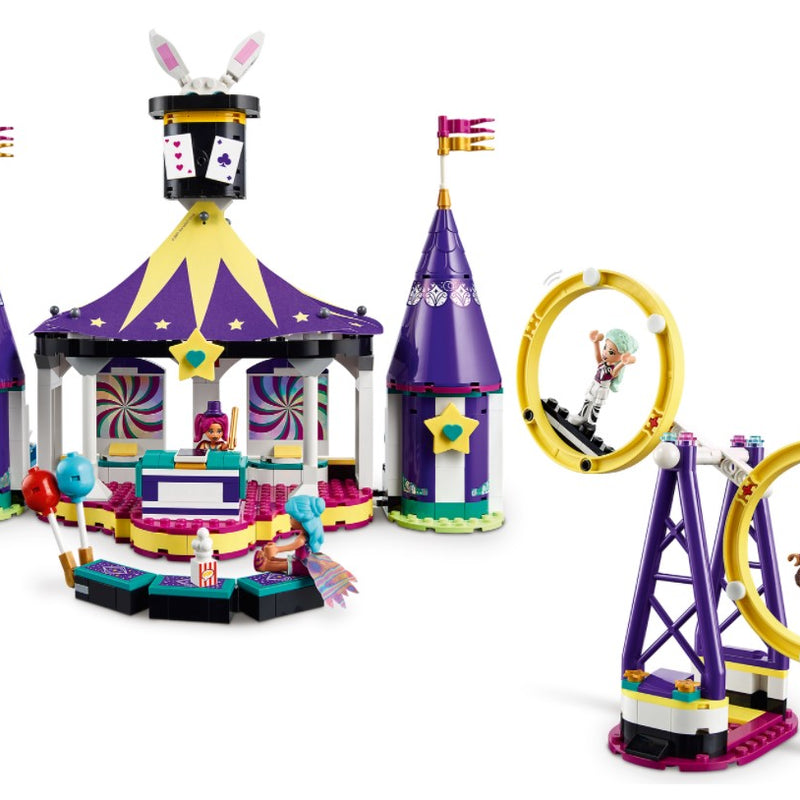 Sold out
LEGO® Friends Magical Funfair Roller Coaster 41685
RM449.90 MYR
RM359.92 MYR
PRODUCT #41685
AGE 8+ 
974 PIECES
Conjure up the joy of the carnival with the LEGO® Friends Magical Funfair Roller Coaster (41685) playset. Kids and grown-ups alike will love to recreate the joy of the carnival as they build and explore this extensive set.
Creative kids get immersed in endless carnival play with the Magical Funfair Roller Coaster (41685) toy. This detailed set will entertain kids for hours as they explore all the creative features.
This extensive set includes 4 mini-dolls toys, so there are plenty of roles to play. There's also 2 rides, 2 magic tricks, a popcorn stall, photo booth and a fabric-roofed big-top that hosts the show.
Kids can wow their family and friends by performing magic tricks, ride the feature-packed roller coaster, take a spin on the pendulum ride, buy popcorn and play at breathing fire.
This extensive set is sure to impress. The big top measures over 10 in. (27 cm) high and 13 in. (34 cm) wide; the roller coaster measures over 5 in. (13 cm) high and 20 in. (52 cm) wide.