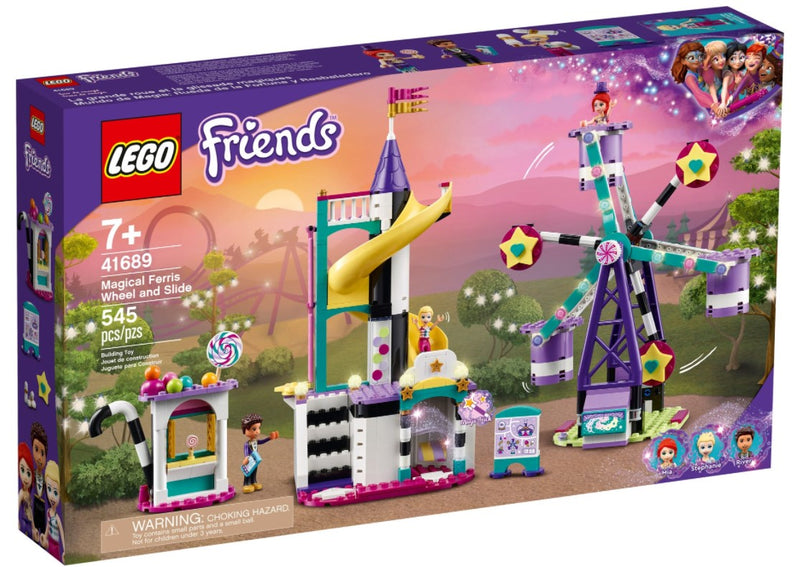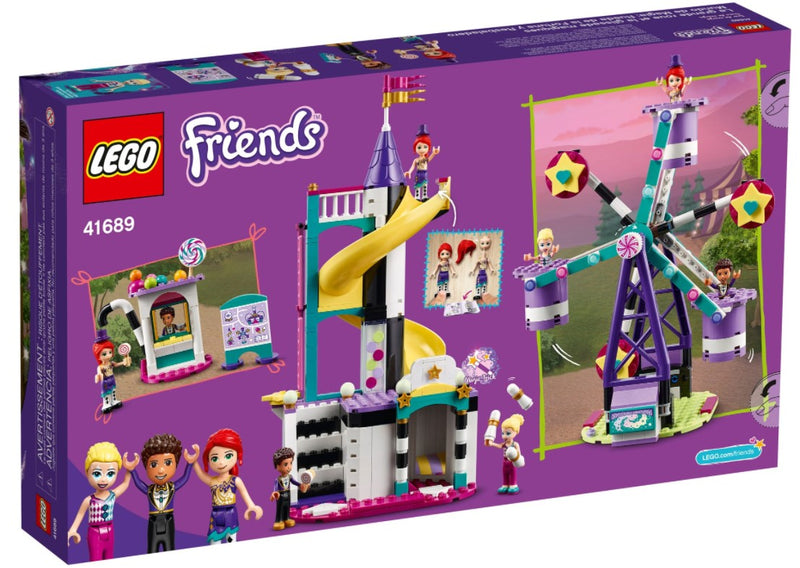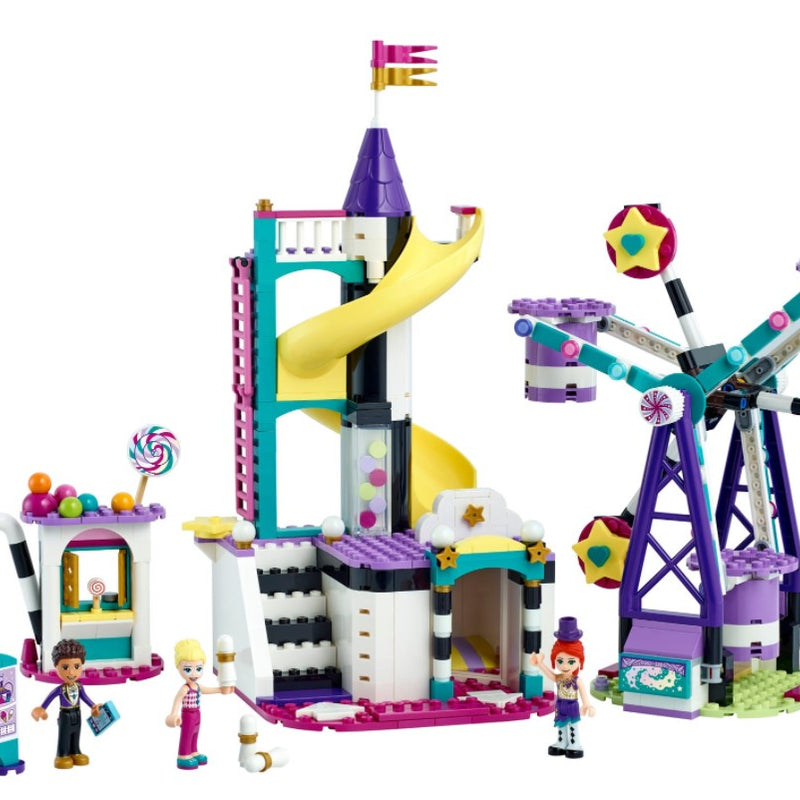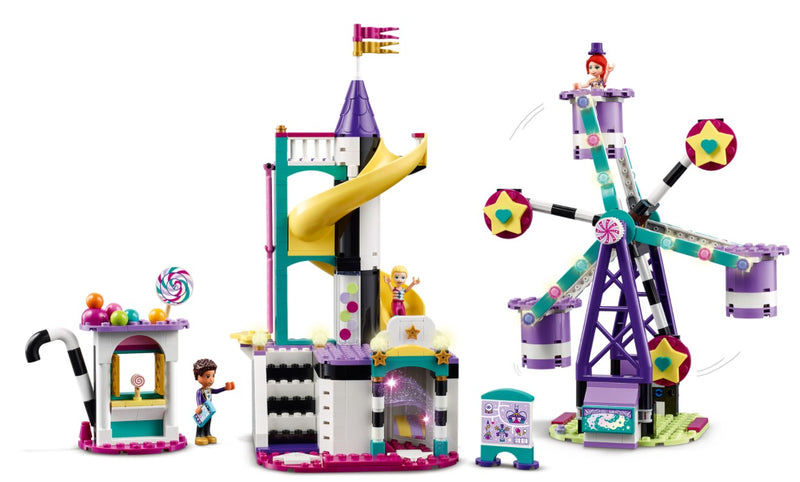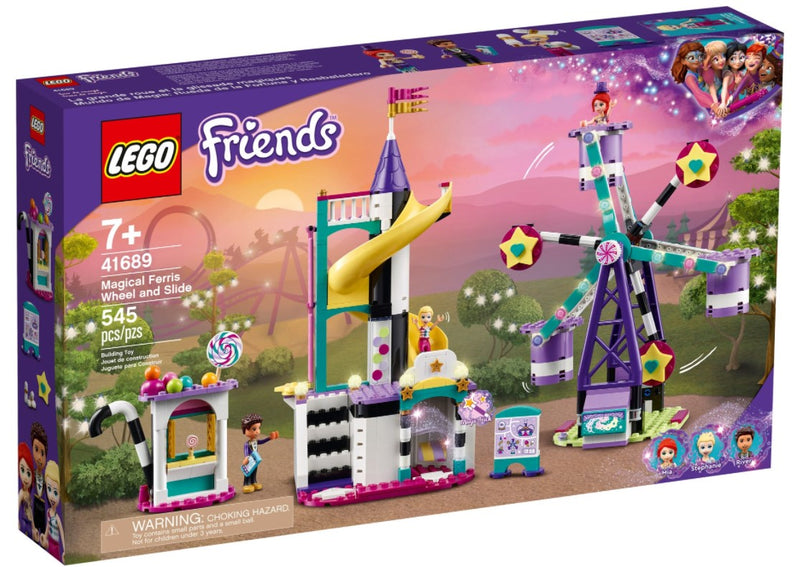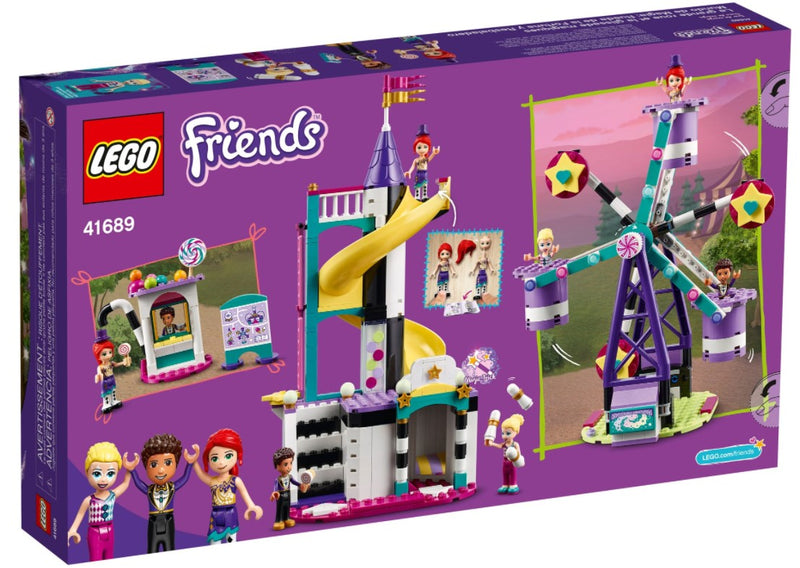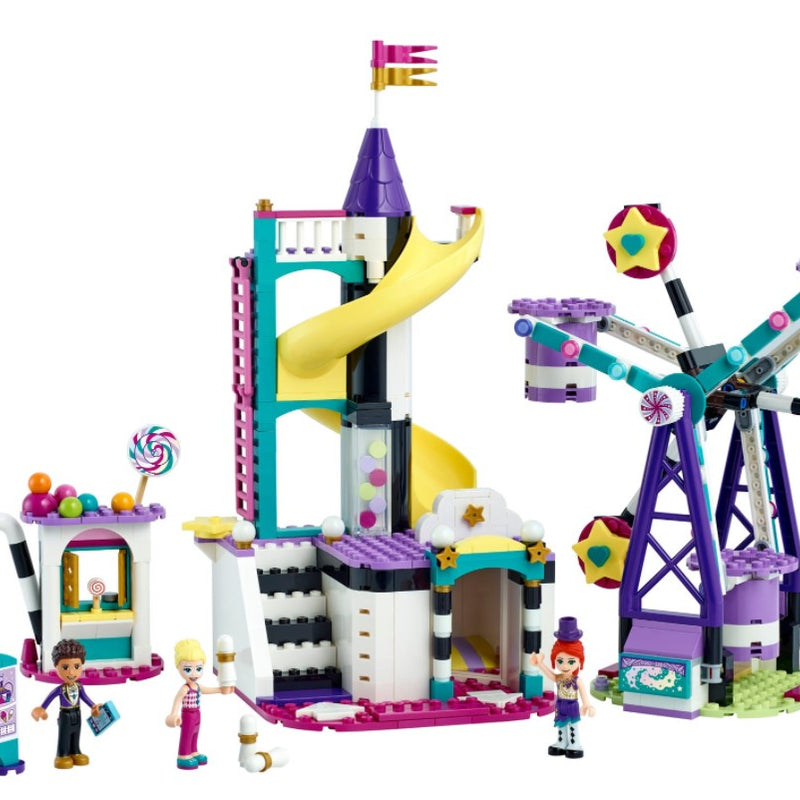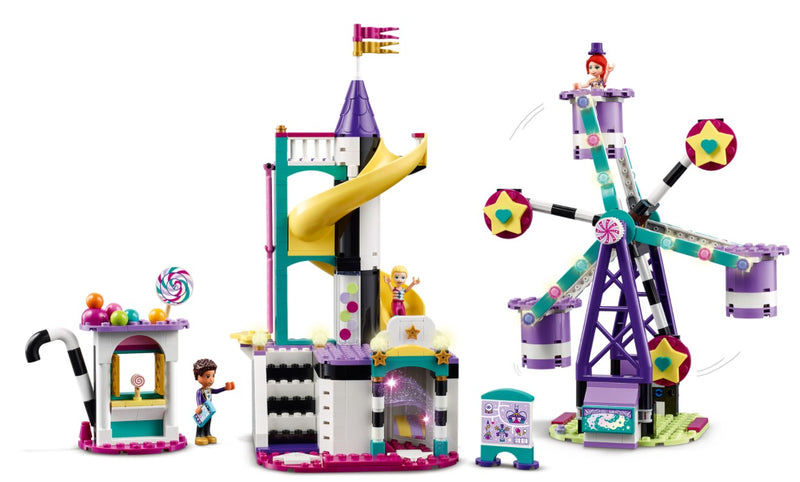 Sold out
LEGO® Friends Magical Funfair Ferris Wheel and Slide 41689
RM239.90 MYR
RM191.92 MYR
PRODUCT #41689
AGE 7+
545 PIECES
Kids need no longer wait for the carnival to roll into town to experience the fun of the fair. LEGO® Friends Magical Funfair Ferris Wheel and Slide (41689) brings carnival fun to kids' bedroom every day. They can spin round on the pretty Ferris Wheel with its cute, purple, top-hat-style carriages, serve at the candy stall and entertain the crowds by performing card tricks.
The LEGO® Friends Ferris Wheel and Slide (41689) toy is the ideal treat for creative, carnival-loving kids. This construction set includes a magical element for kids to wow their friends.
This carnival set comes with 3 LEGO® Friends mini-dolls dressed up in fair clothes and face paints. It also has creative carnival kit such as juggling clubs, a lollipop, top hat and a fairground map.
Ferris Wheel measures over 8 in. (22 cm) high, 7 in. (18 cm) wide and 4 in. (12 cm) deep, while the slide measures over 11 in. (28 cm) high, 5 in. (14 cm) wide and 5 in. (15 cm) deep.