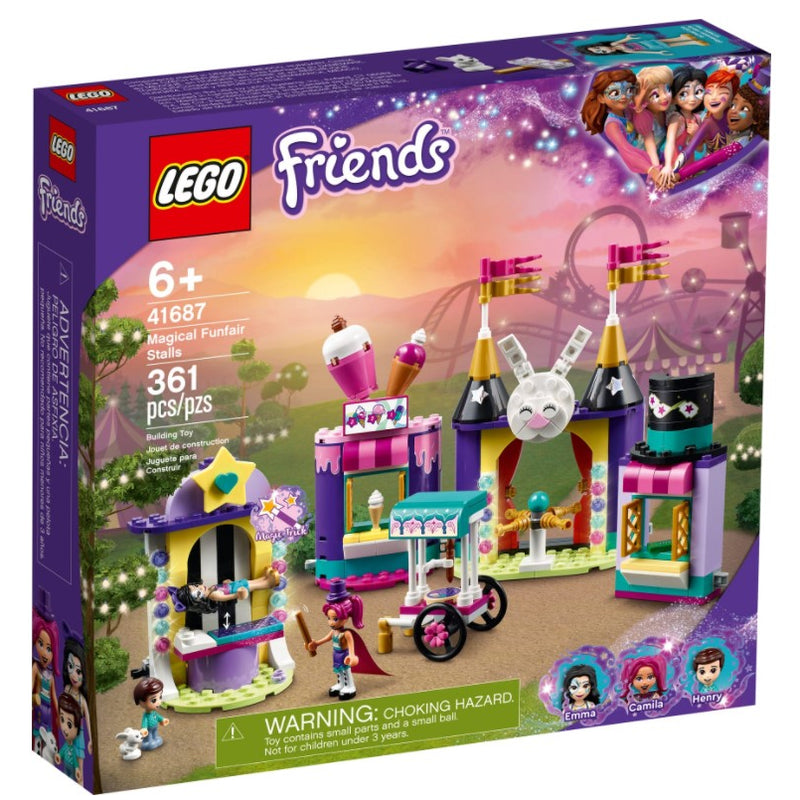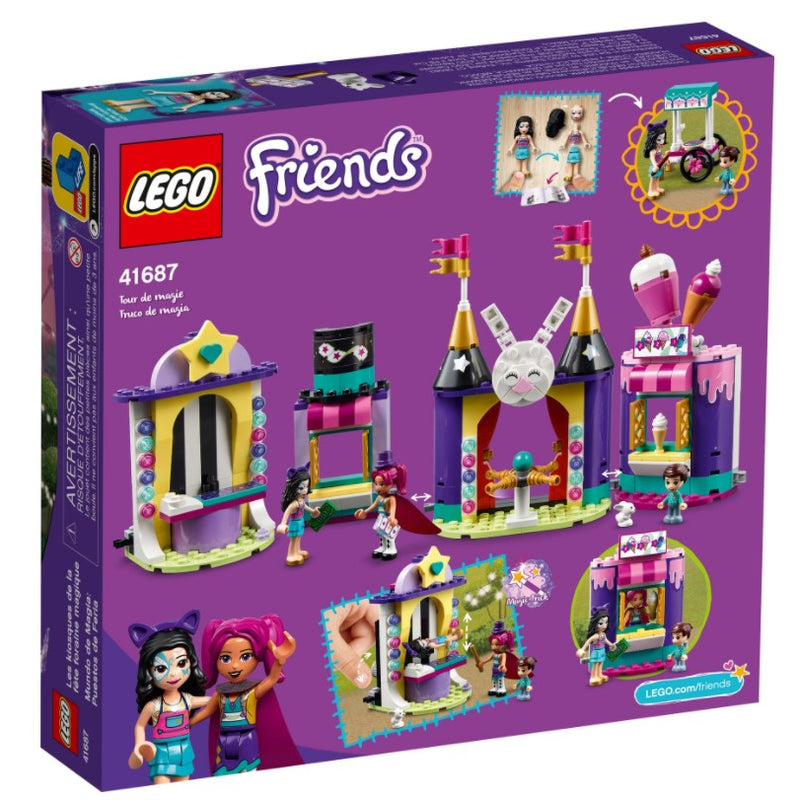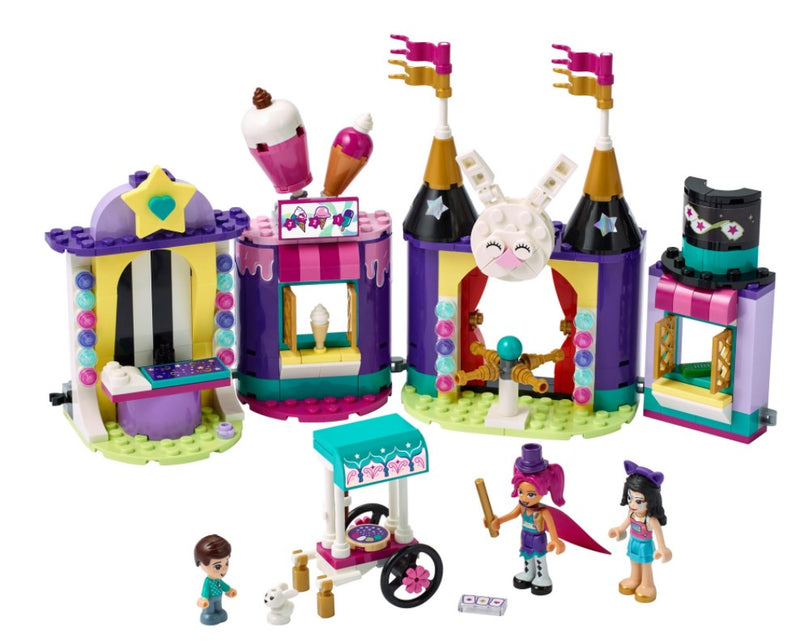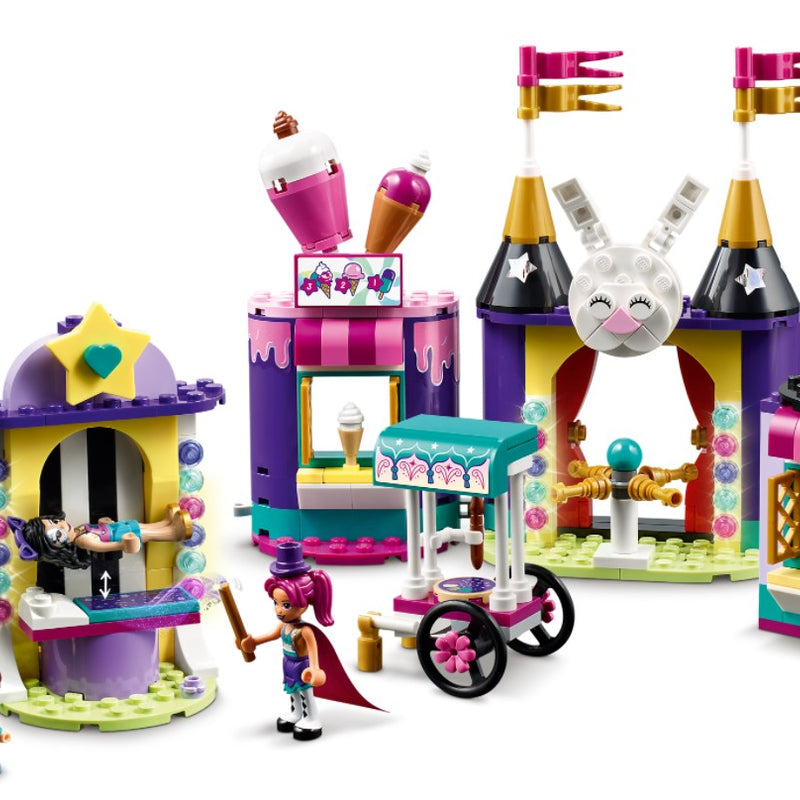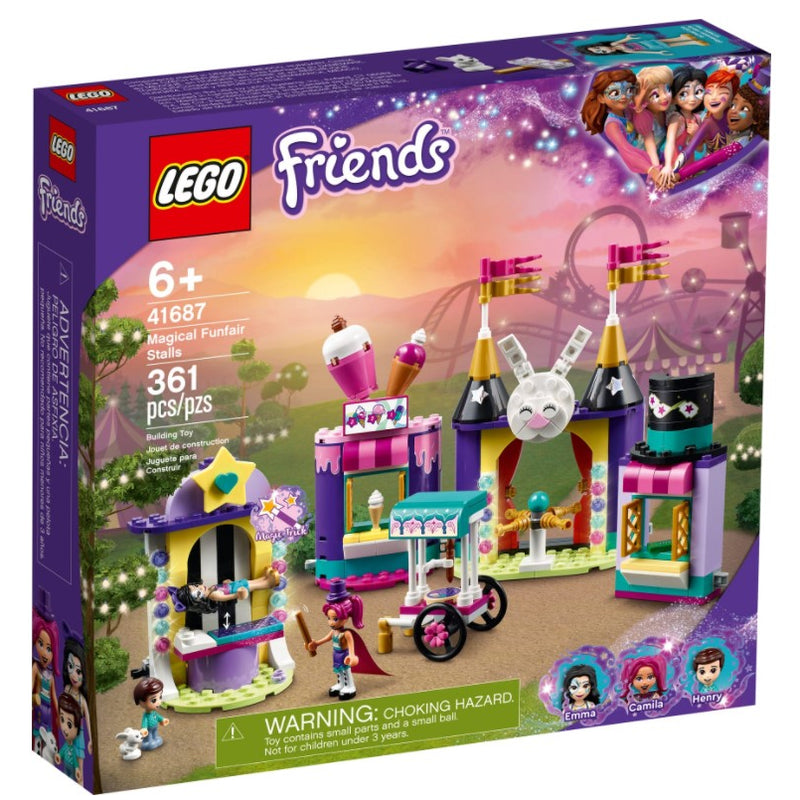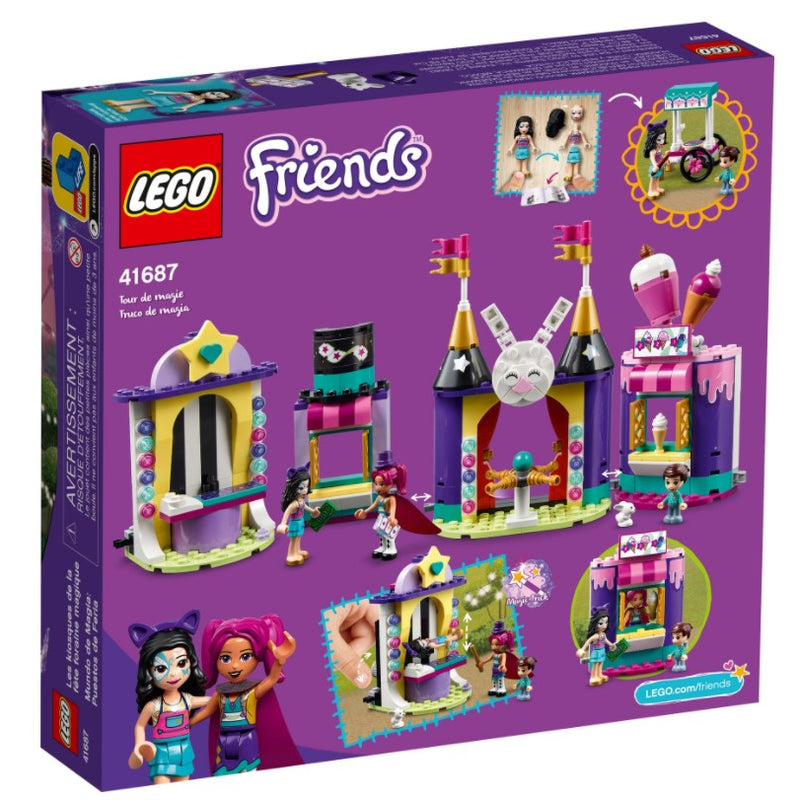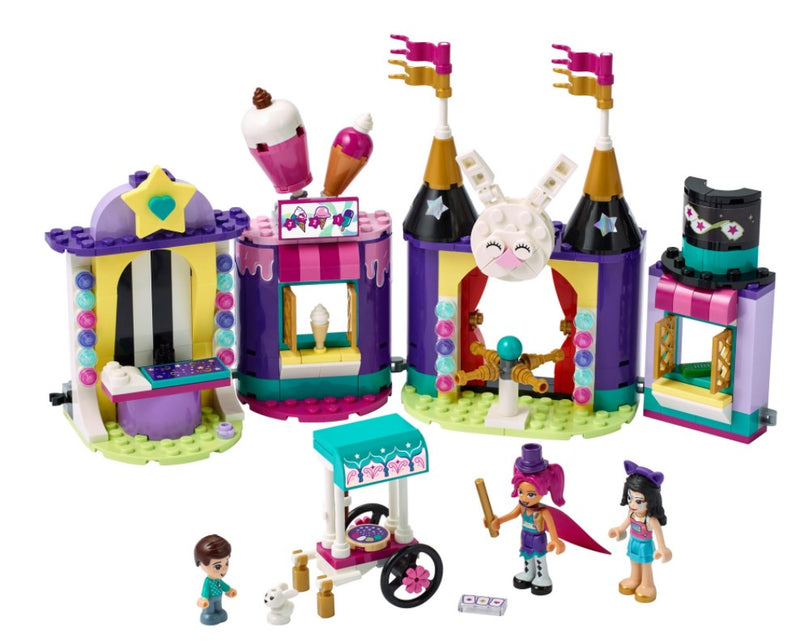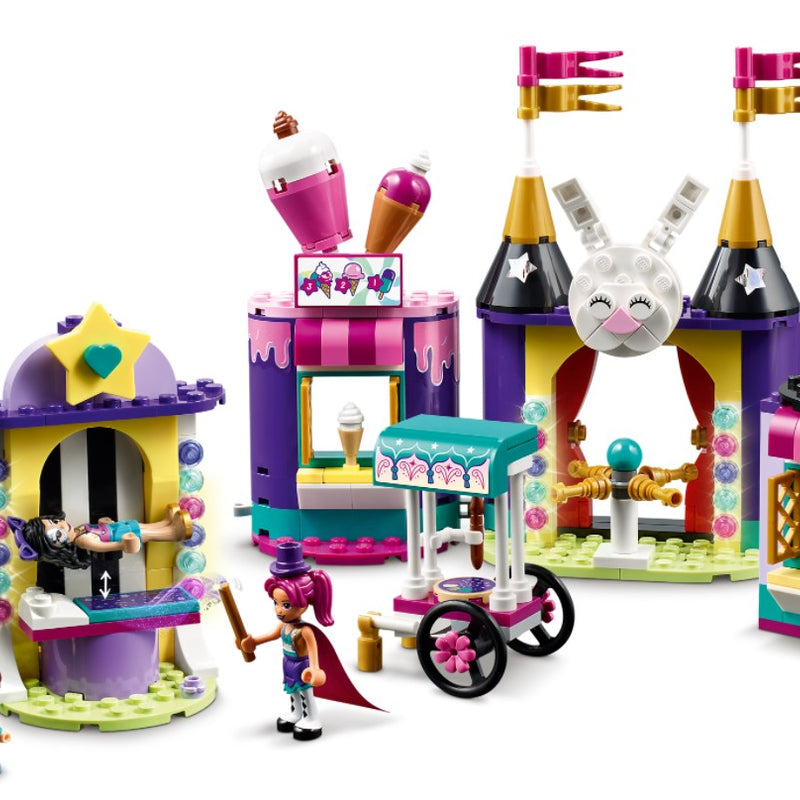 Sold out
LEGO® Friends Magical Funfair 41687
RM139.90 MYR
RM111.92 MYR
PRODUCT #41687
AGE 6+
361 PIECES
Bring the fun of the fair to kids' bedrooms with the Magical Funfair Stalls (41687) set. It includes loads of creative kit, such as an ice-cream stall, movable face-paint cart, ticket window and turnstiles – just like at a real carnival. There's even a levitation magic trick!
Bring home the carnival excitement with LEGO® Friends Magical Funfair (41687). This set comprises 4 carnival stalls with a detachable magic trick, which kids can use to entertain family and friends.
With 2 LEGO® Friends mini-dolls and a micro-doll, there's lots of creative role play on offer. To add to the mystical fun, special glow-in-the-dark bricks come to life when the lights are turned out!
This set is packed with creative kit. Kids can serve ice cream, paint faces or buy a ticket to the fair. They can also take the trick element on a playdate to wow friends with their 'magical' powers!
The full set of stalls measures over 5 in. (14 cm) high, 12 in. (31 cm) wide and 2 in. (6 cm) deep. The magic trick stall measures over 4 in. (11 cm) high, 3 in. (8 cm) wide and 3 in. (9 cm) deep.