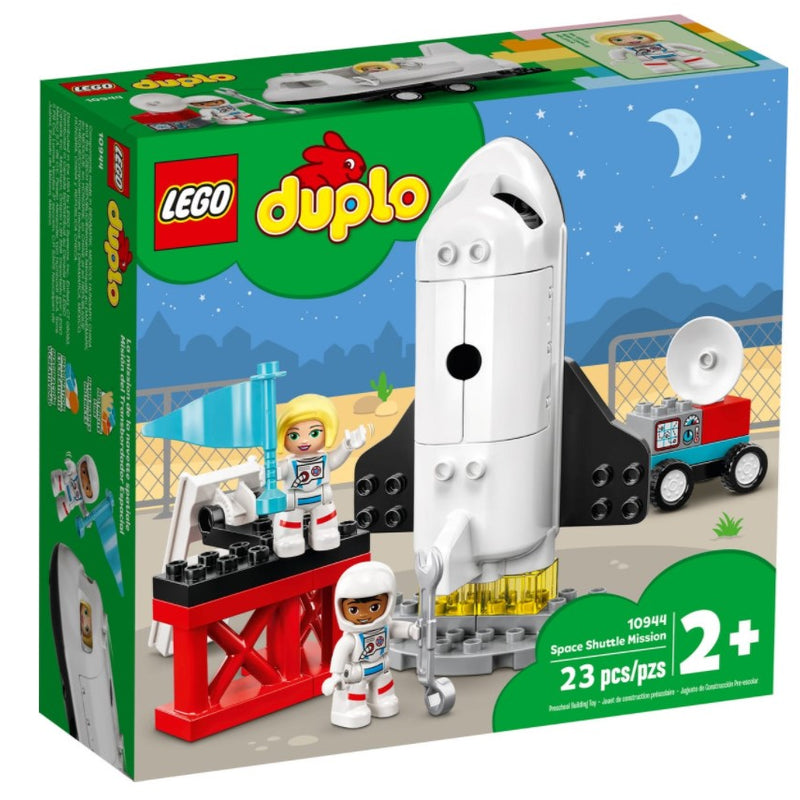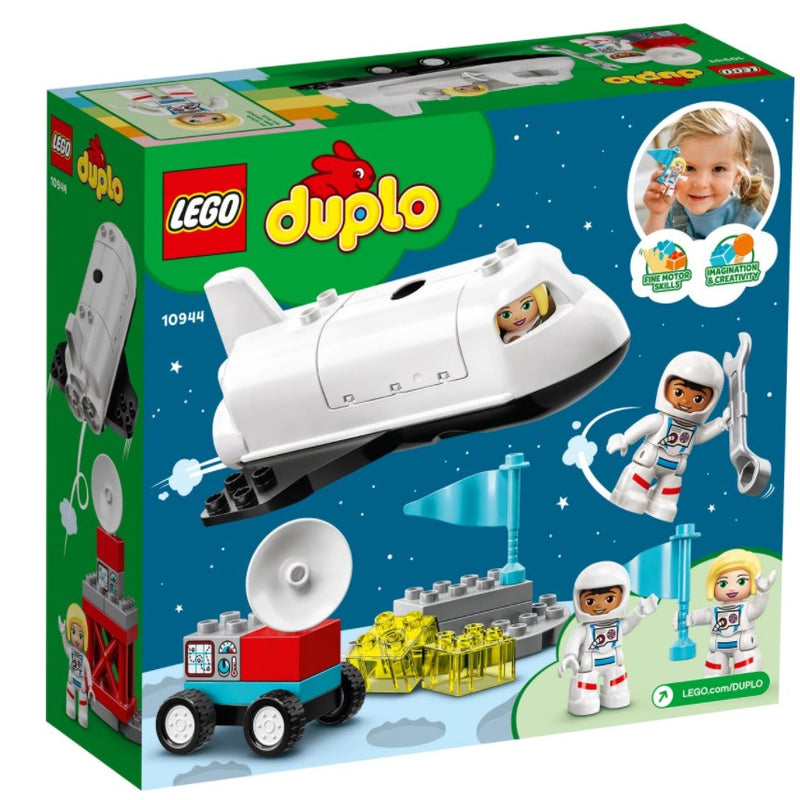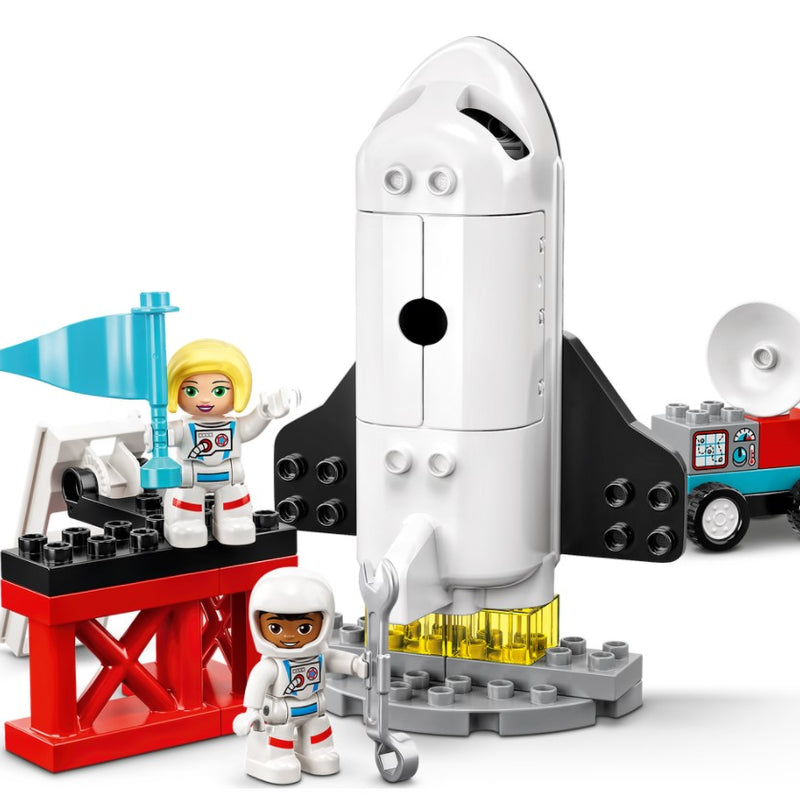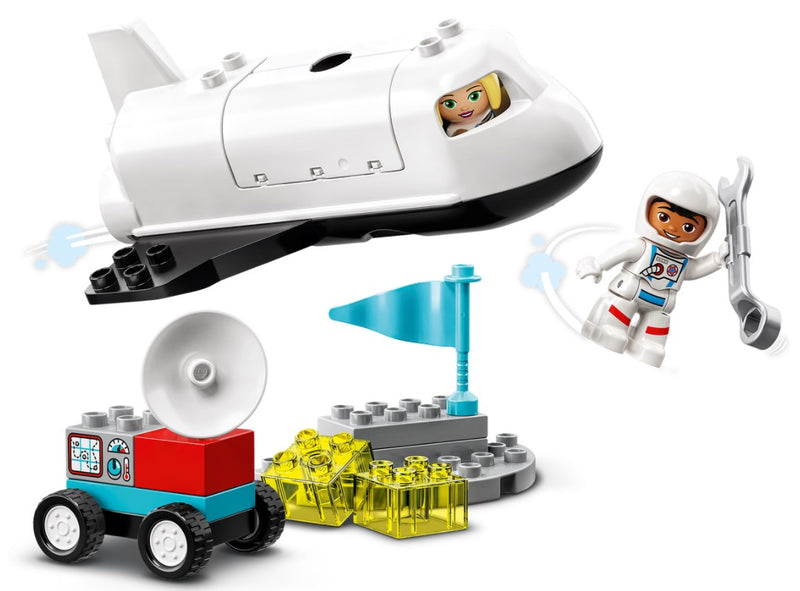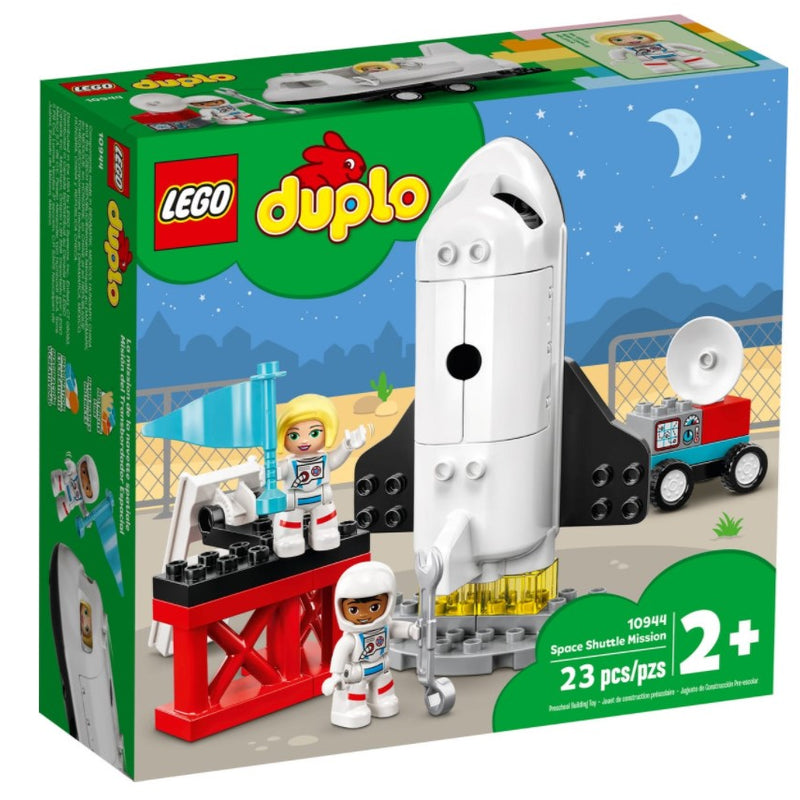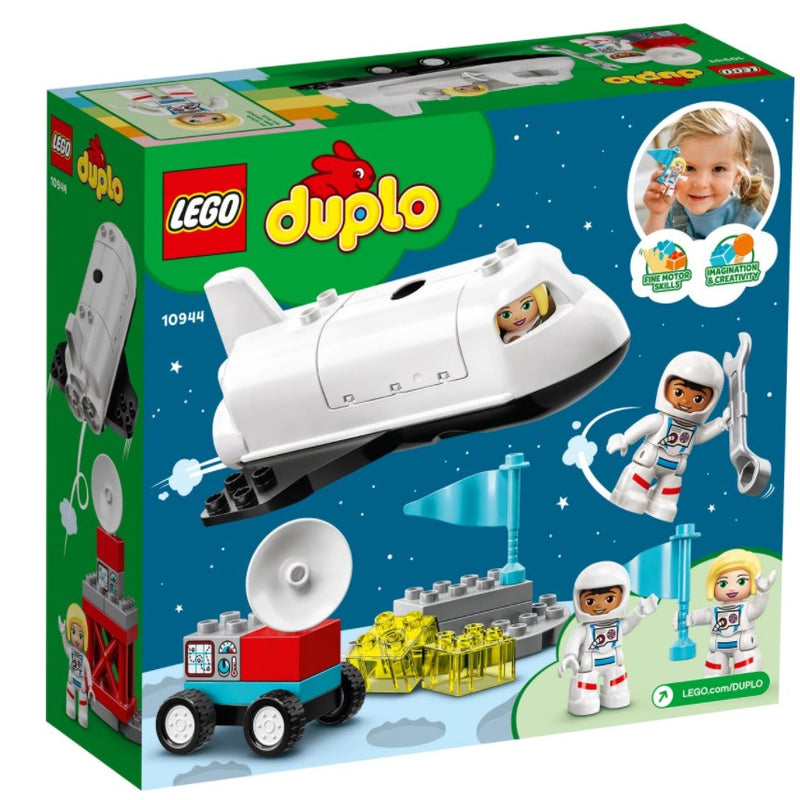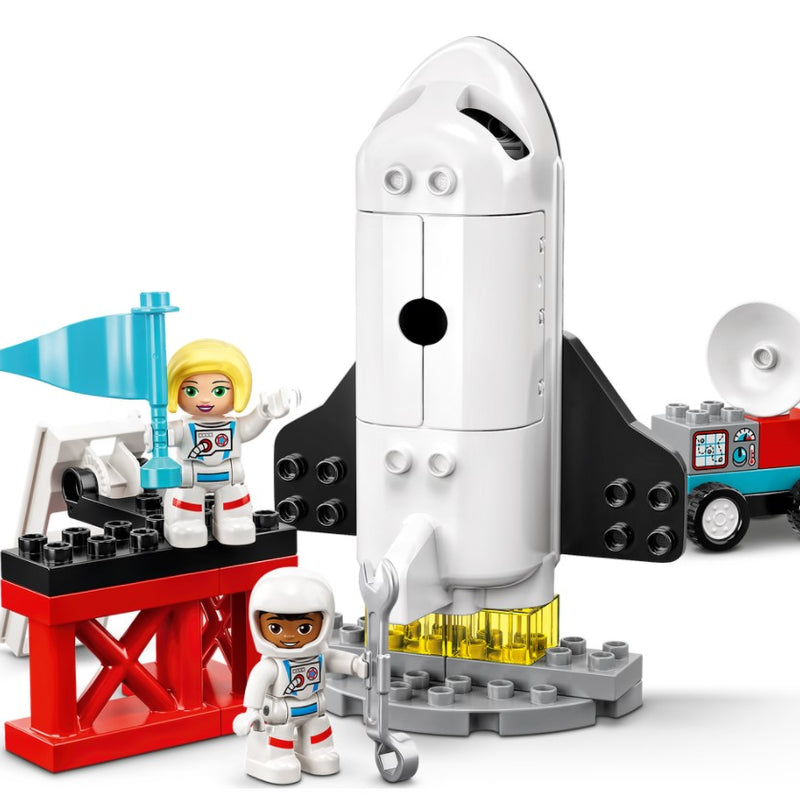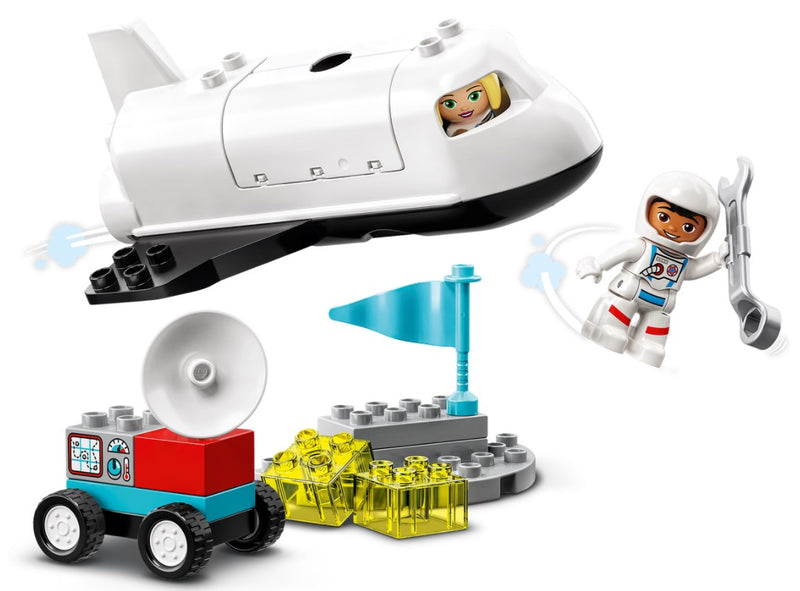 Sold out
LEGO® DUPLO® Town Space Shuttle Mission 10944
PRODUCT #10944
AGE 2+
23 PIECES

This toddler-friendly space toy has got it all. Little astronauts launch into a universe of open-ended, play with parents and playtime partners as they build the space shuttle, blast astronauts into space, and act out endless stories of exploration and discovery. And, as kids' imaginations take them out of this world, their cognitive thinking, spatial reasoning and fine motor skills will soar.


Includes male and female astronaut figures, a buildable space shuttle with an opening body and wheels that turn, a movable ladder, and a buggy with wheels and a turning radar on top.


Measures over 7.5 in. (20 cm) high, 6 in. (15 cm) wide and 3.5 in. (9 cm) deep. The playset can be arranged in many different ways and easily combines with other LEGO® DUPLO® Town toys.