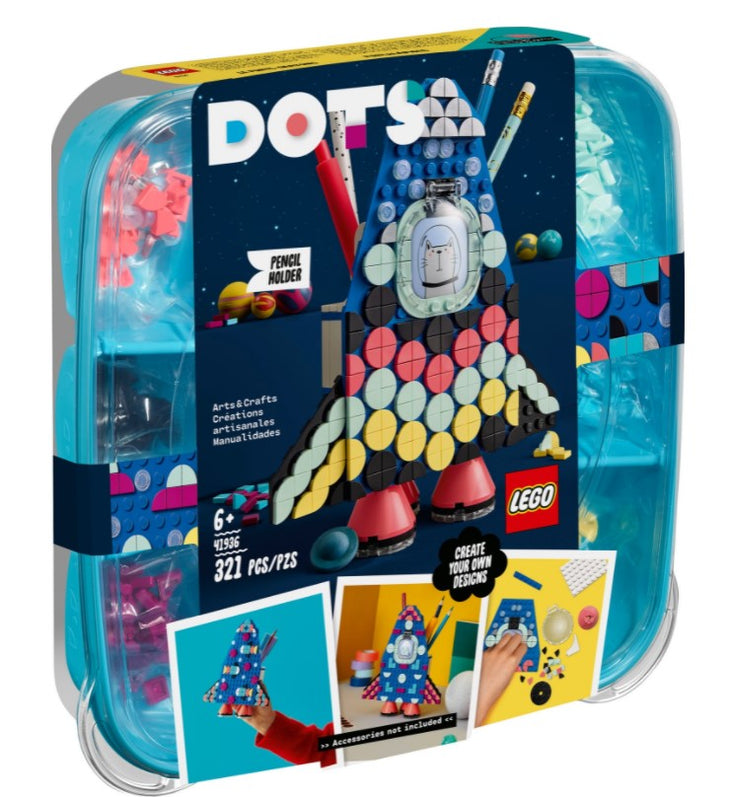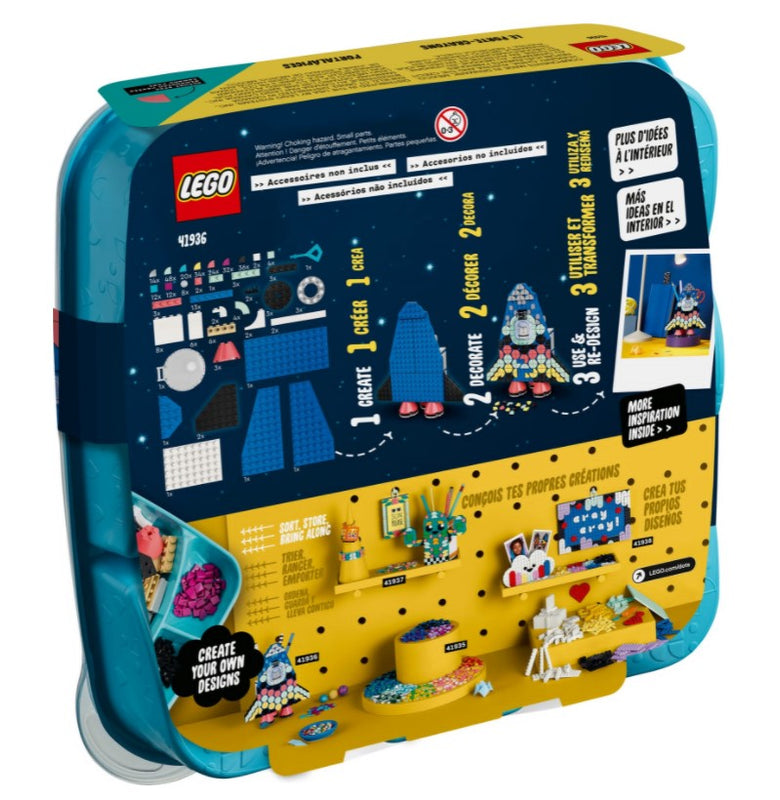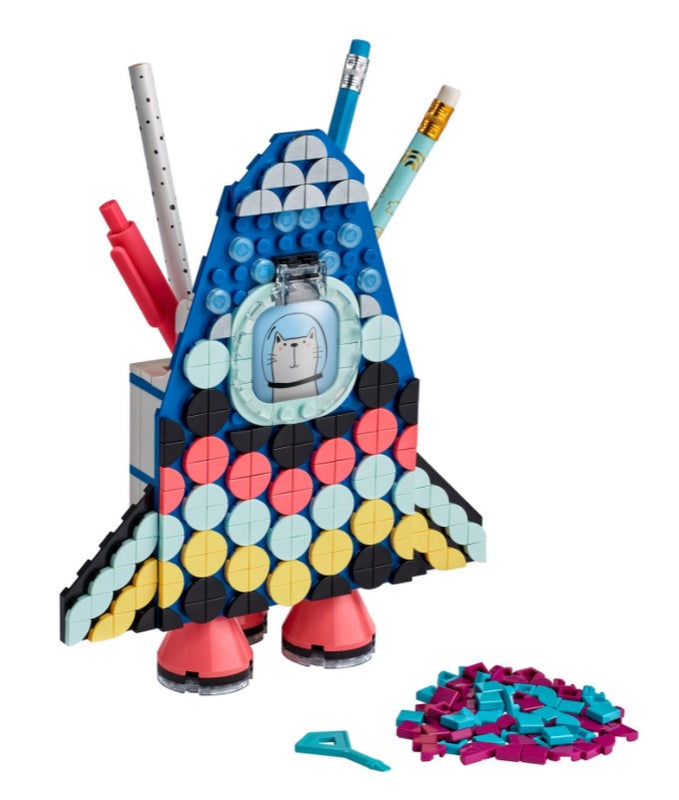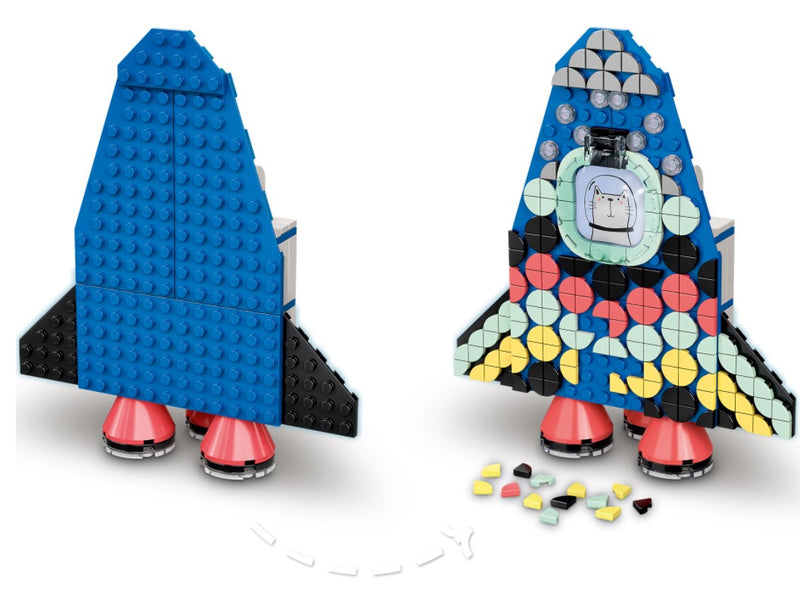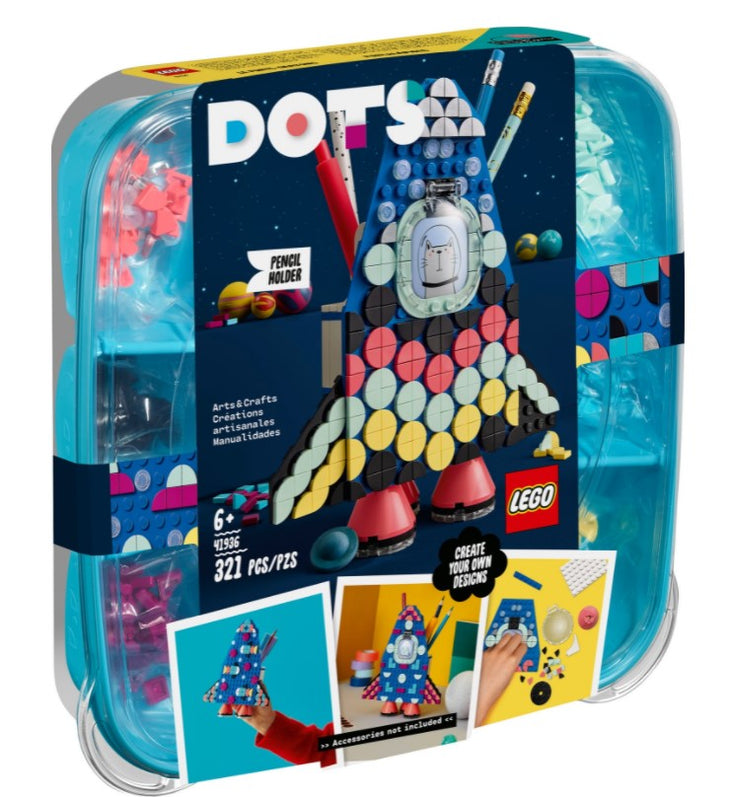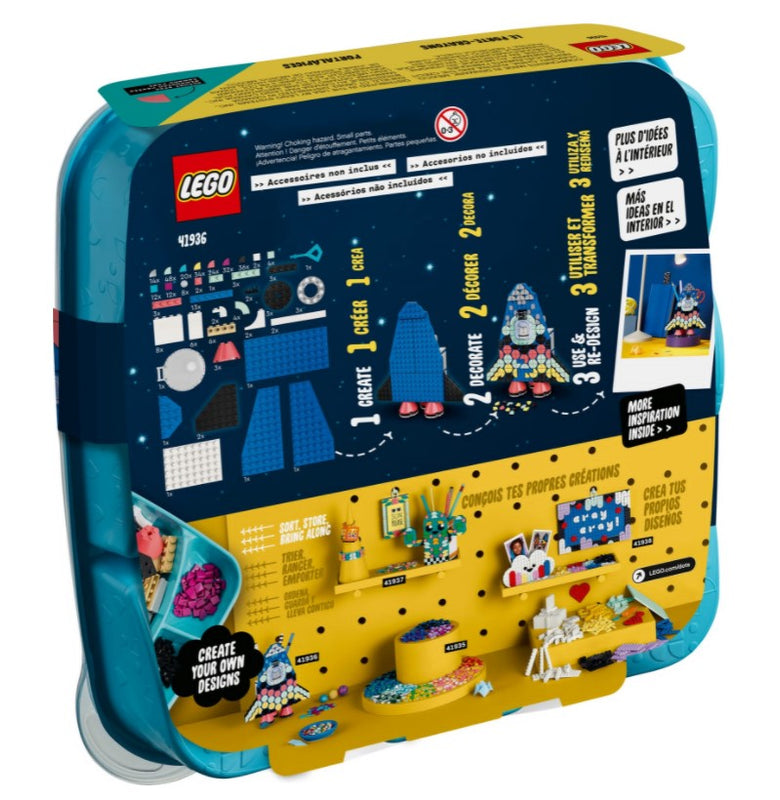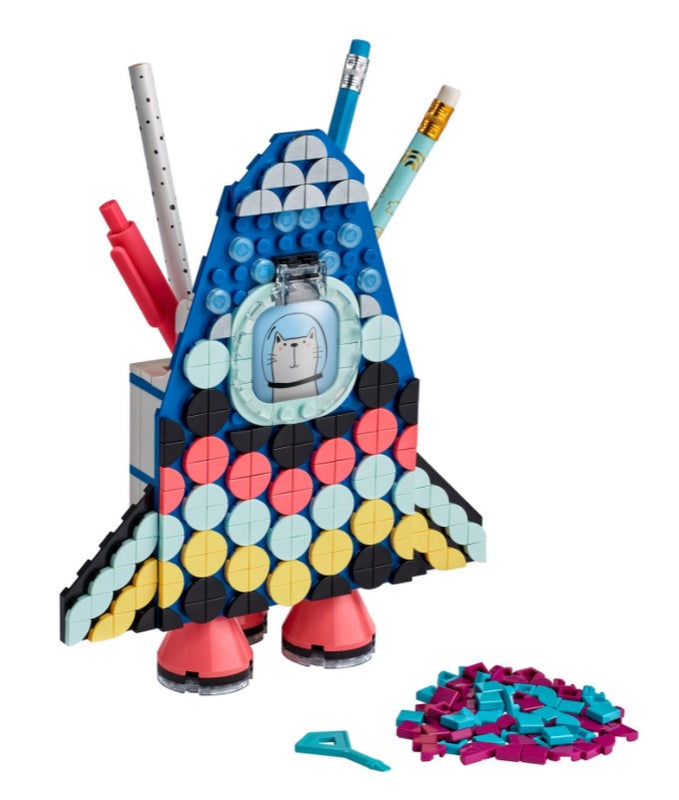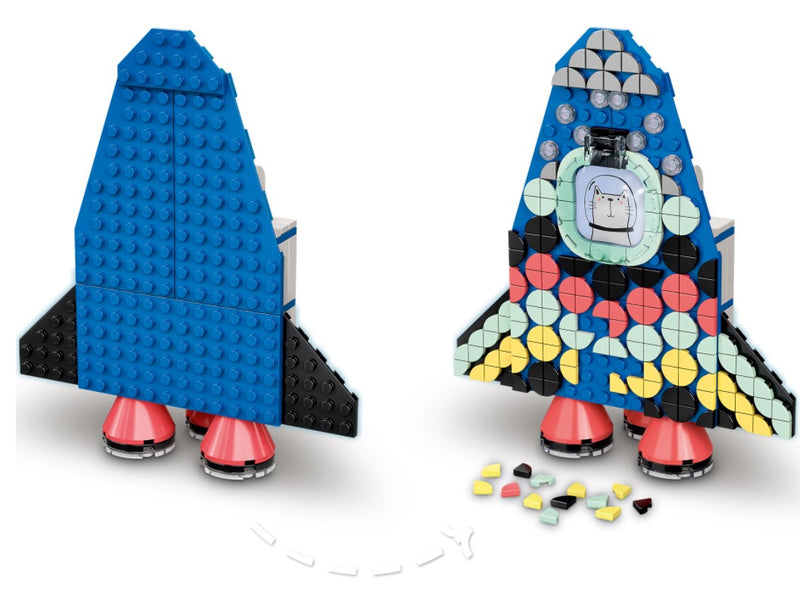 Sold out
LEGO® DOTS Pencil Holder 41936
PRODUCT #41936
AGE 6+
321 PIECES
Entice space fans and arts-and-crafts lovers with this bold LEGO® DOTS Pencil Holder (41936) kit! Made to be quick and easy to assemble thanks to the included instructions leaflet, this set lets kids create their own pencil holder and design it to suit their mood or room decor. Cleanup and sorting are a breeze with the enclosed storage tray.
Encourage a child's creativity with this adventurous LEGO® DOTS Pencil Holder (41936) kit and inspire their imagination as they boost their design skills and make the rocket their own.
Rocket-shaped storage! Kids can boost their self-expression skills as they decorate the multi-function pencil holder, following the included pattern ideas or coming up with their own, fresh look.
What's in the tray? This fun kit includes a craftable rocket ship with opening window frame for a picture or drawing, and back storage space to hold pencils, stationery or whatever kids like.
With the useful, decorative rocket measuring over 7 in. (18 cm) high and 2.5 in. (7 cm) wide, this exciting DIY creative toy is perfect for young designers to practice their designs repeatedly.