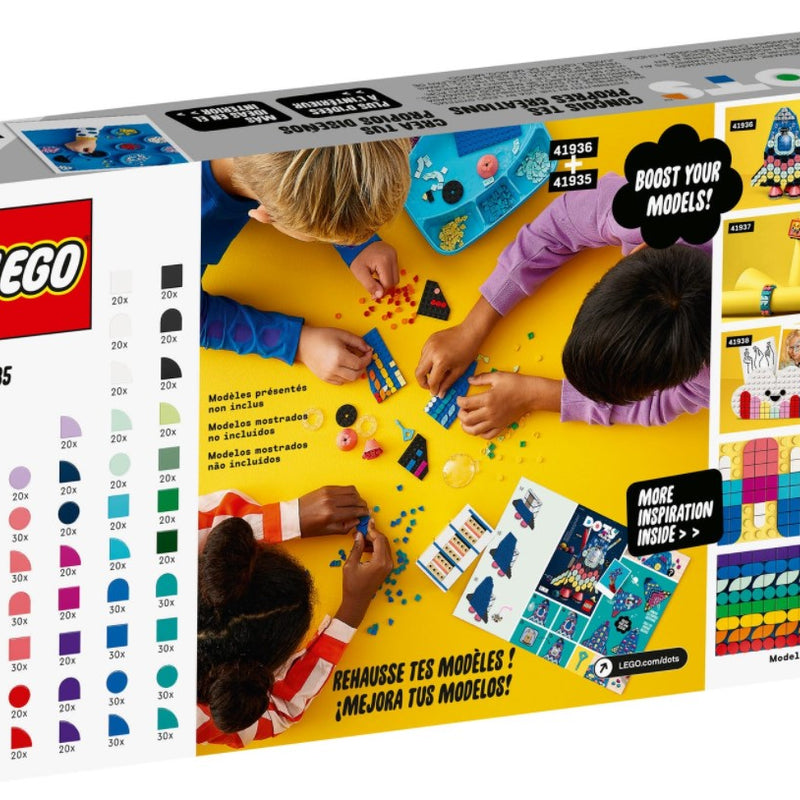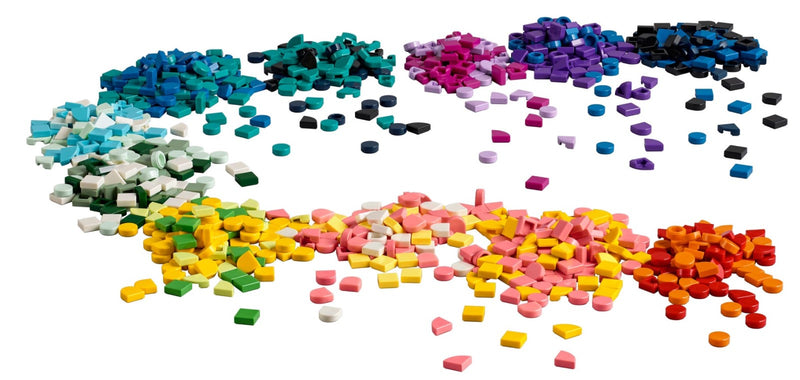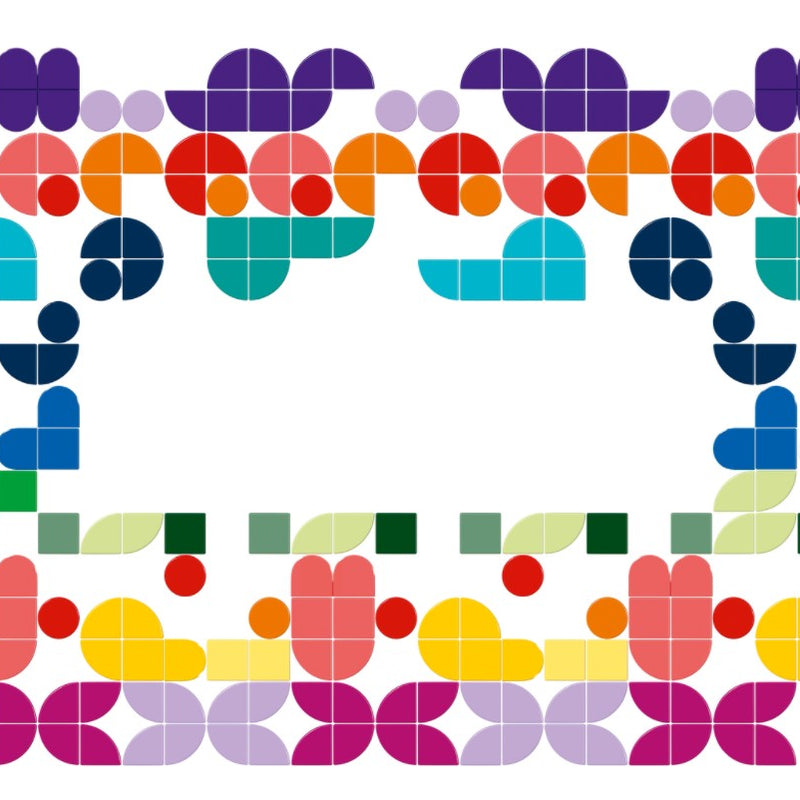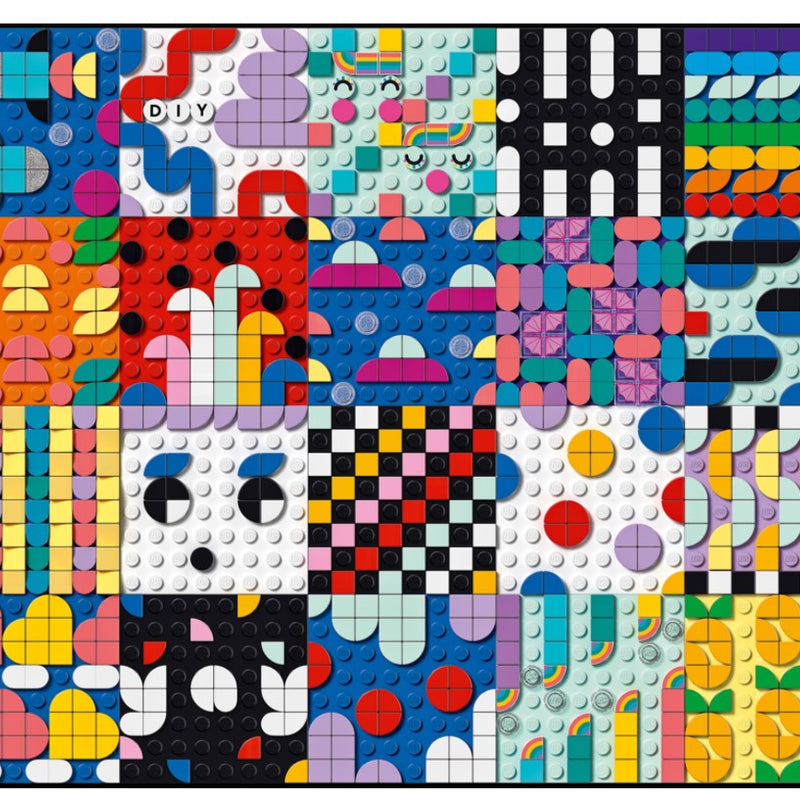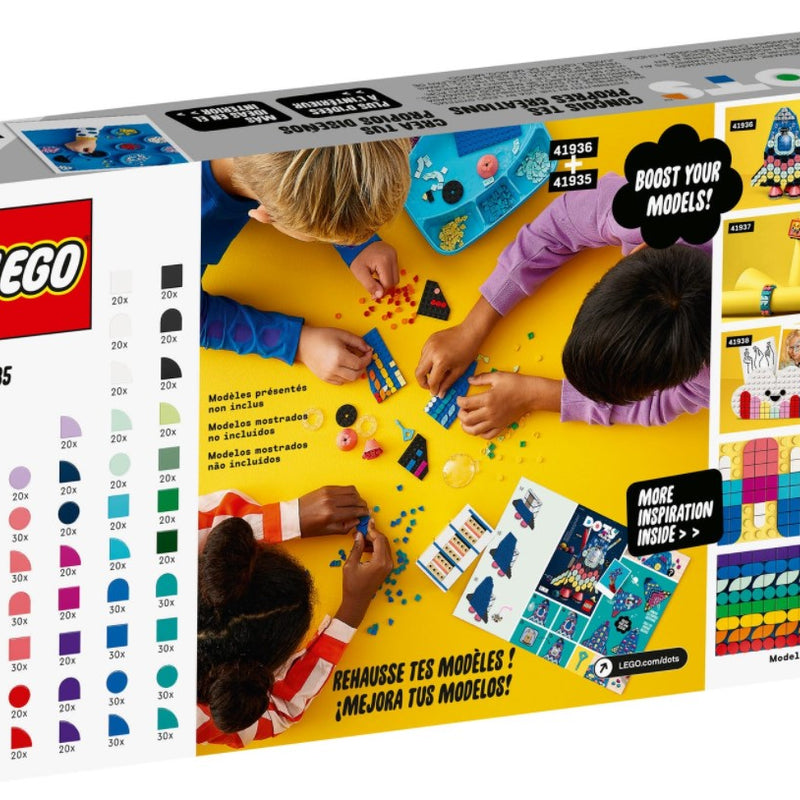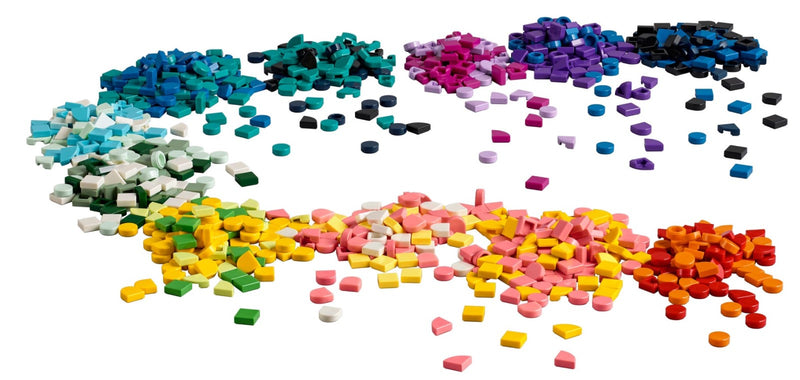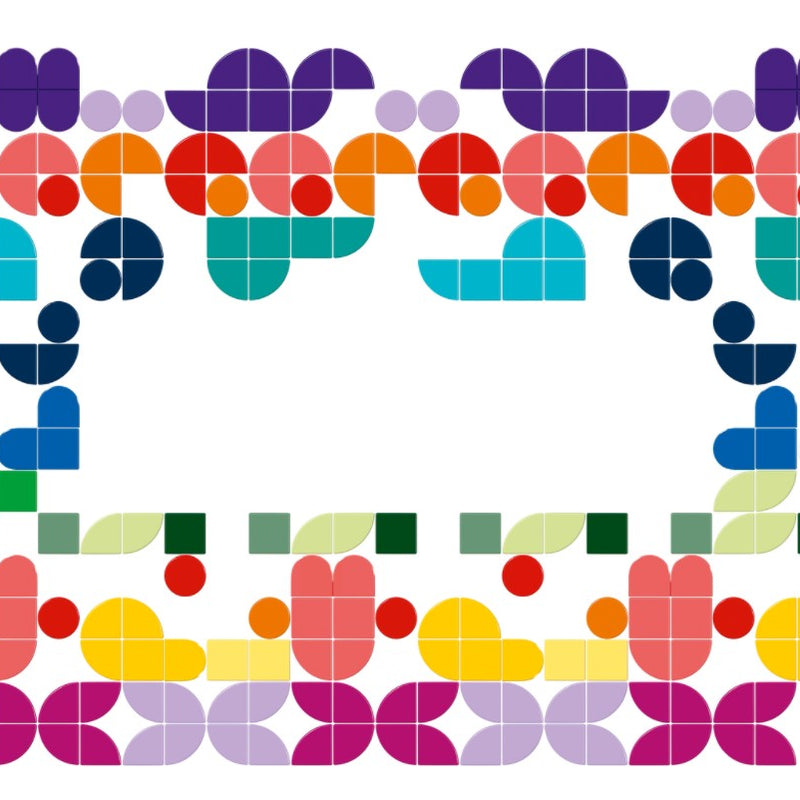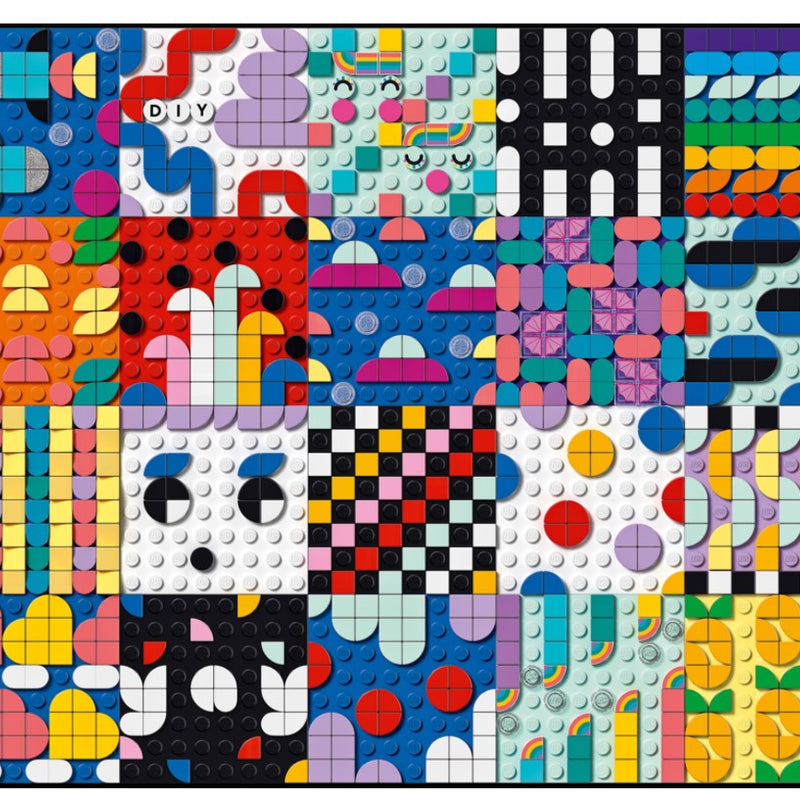 Sold out
PRODUCT #41935
AGE 6+
1040 PIECES
Fulfill a child's passion for arts and crafts with this 1,000+ piece LEGO® DOTS Lots of DOTS (41935) kit. It's full of exciting colors and shapes, including ¼, ½ and full circles, plus square tiles in rainbow colors, to kick-start creativity. With a wide selection of DOTS, kids are free to create endlessly!
Make a child happy with this massive LEGO® DOTS Lots of DOTS (41935) arts-and-crafts set and inspire their creativity as they develop their design skills and make their own unique patterns.
Expand a child's creative imagination skills with more than 1,000 tiles in a rich tapestry of beautiful colors, some of which have never been included in DOTS sets before.
What's in the box? Nothing but pure, glorious, colorful DOTS! With 44 different types of DOTS tiles and lots of inspiration, kids can decorate bracelets, room decor items or any other LEGO® sets.