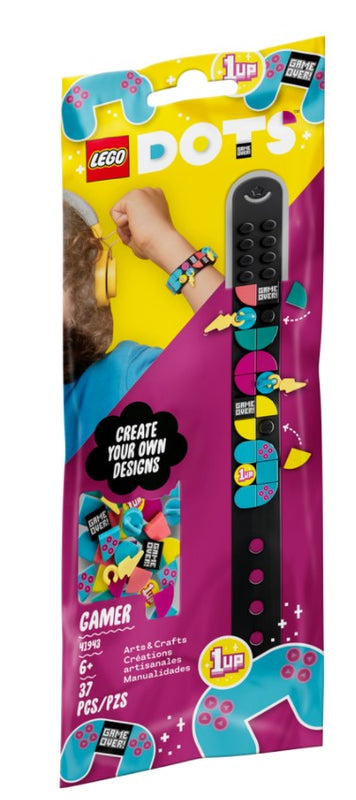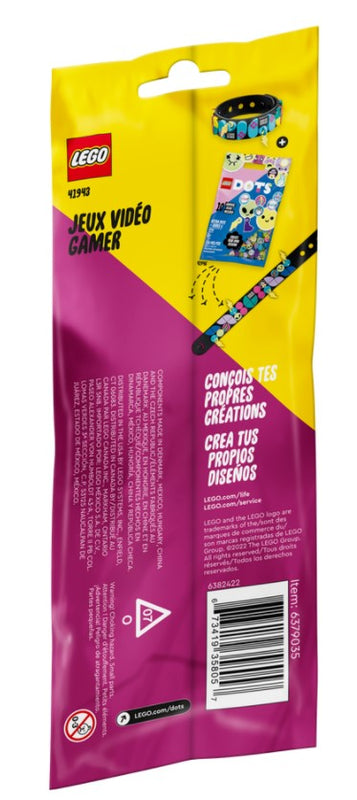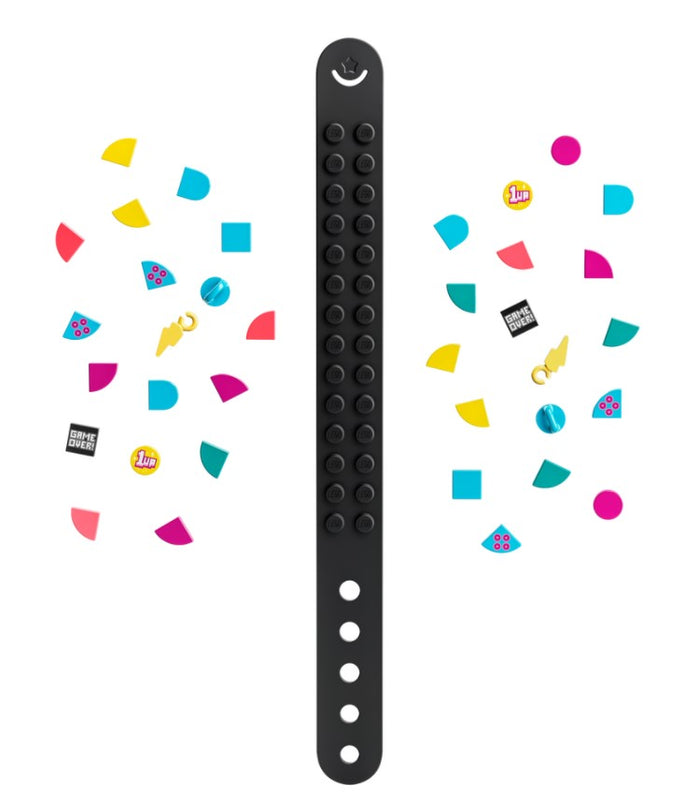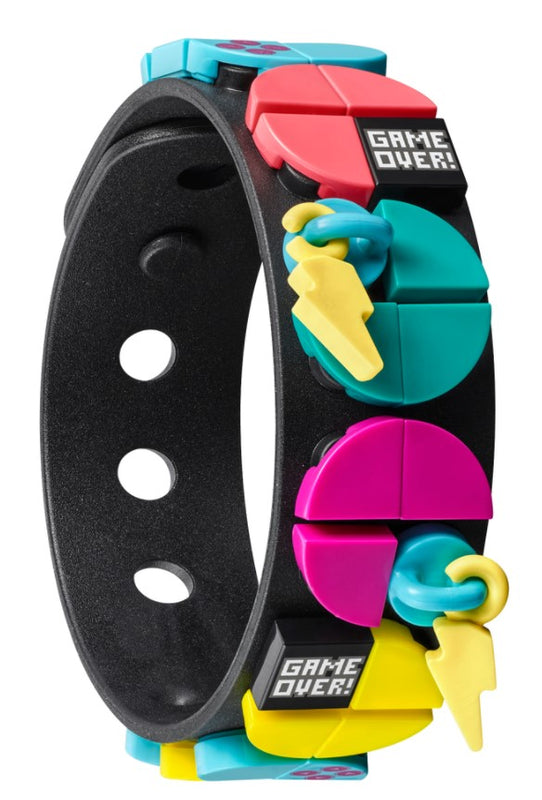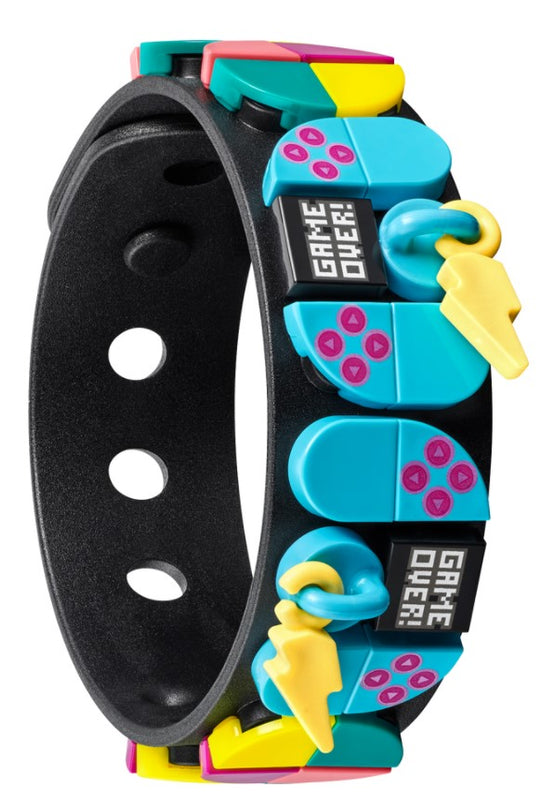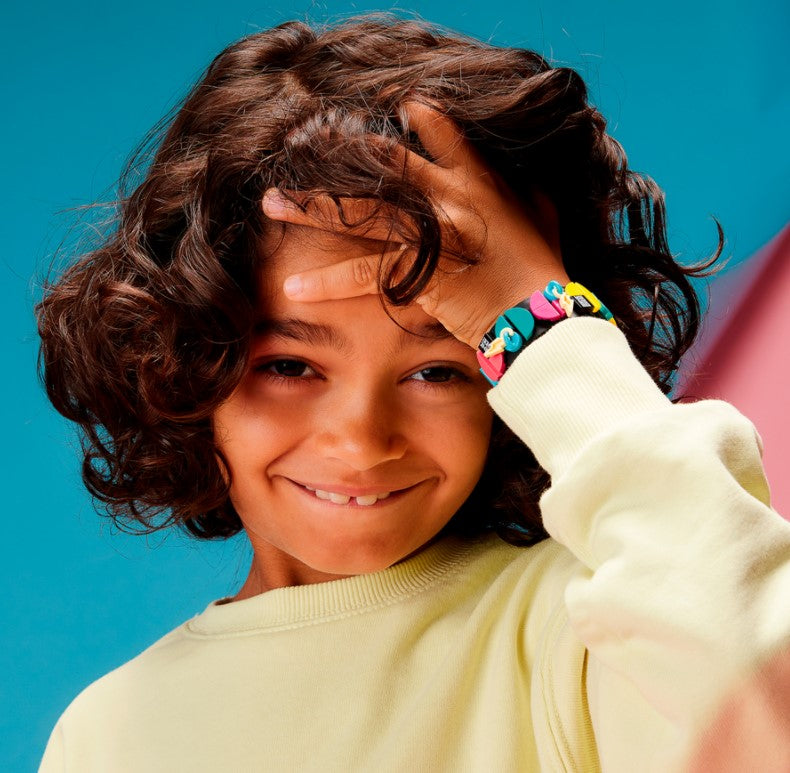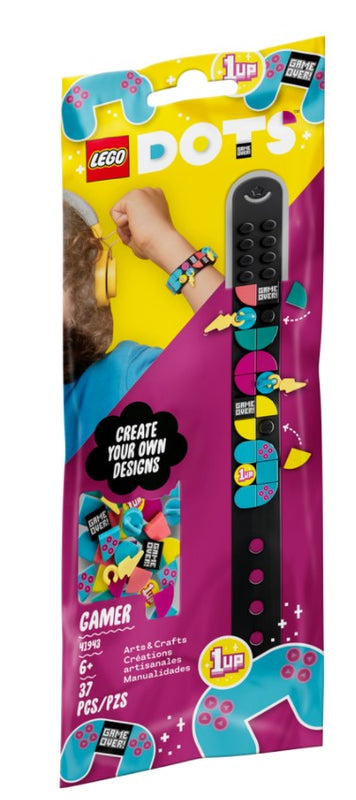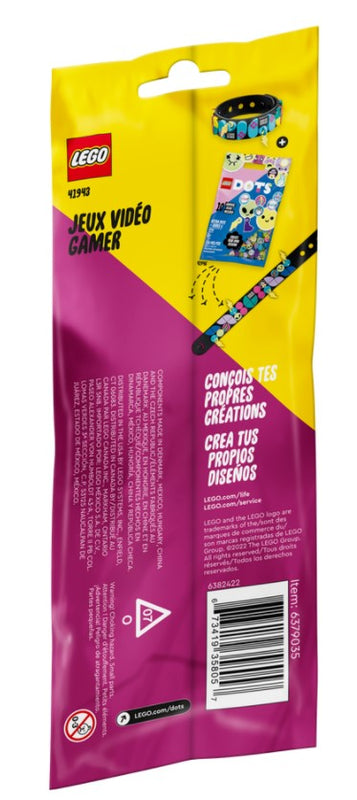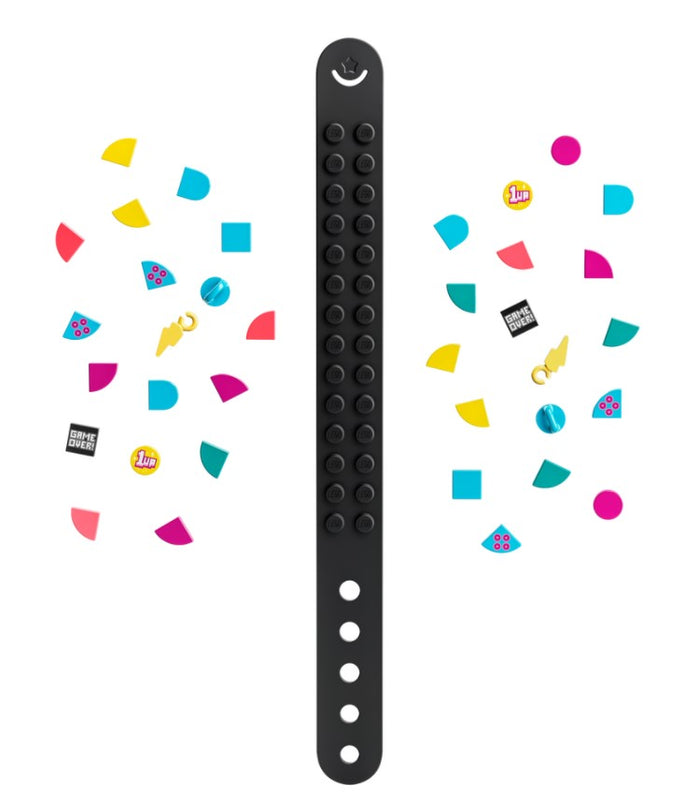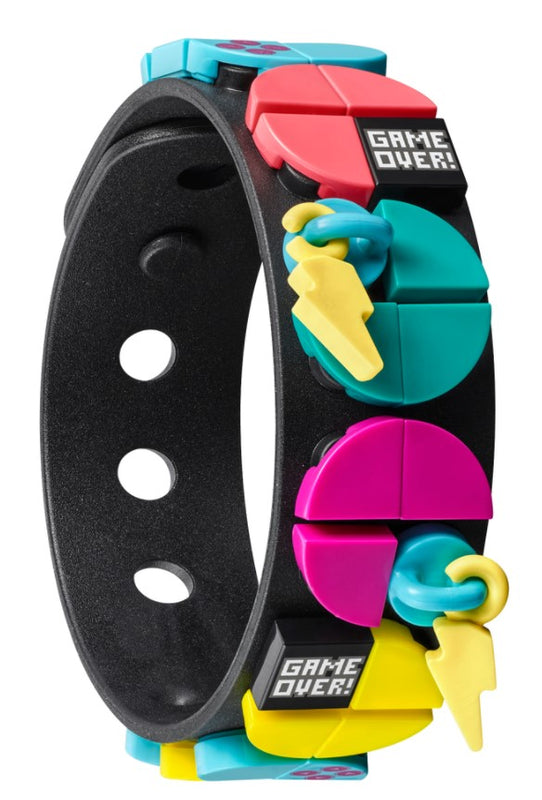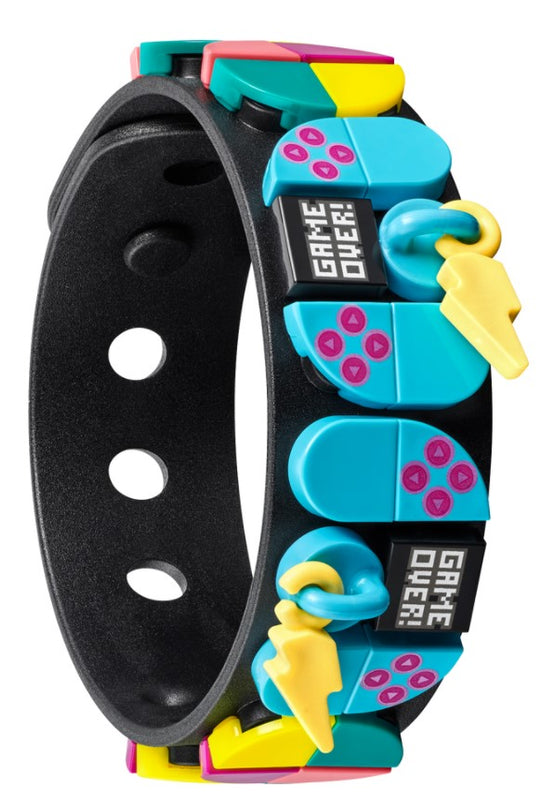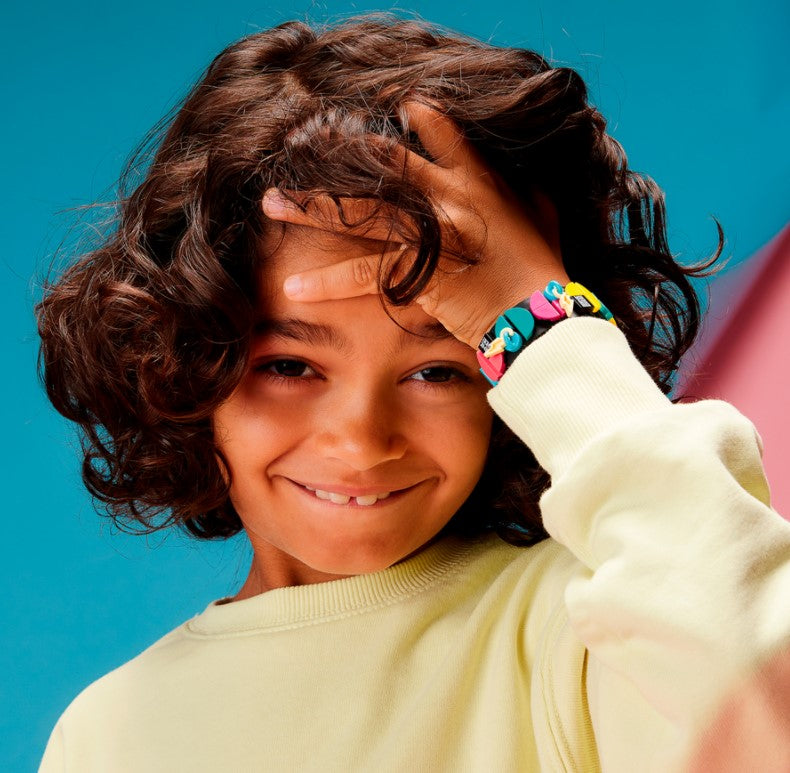 Sold out
LEGO® DOTS Gamer Bracelet with Charms 41943
PRODUCT #41943
AGE 6+
37 PIECES

Got a kid who's wild about gaming or crafts? They can fulfill both passions with this cool LEGO® DOTS Gamer Bracelet with Charms (41943) kit! This creative set, made for kids aged 6 and up, features an adjustable, flexible bracelet in black that fits around bigger or smaller wrists, 36 colorful tiles that include special gamer-themed, decorated tiles, plus new-for-January-2022 charm bases and lightning charms. It's intended to be an easy and intuitive process, so kids can design their own bracelet and make it uniquely theirs to suit their outfit or mood.


Design, share, repeat – Treat a gamer or arts-and-crafts fan with this LEGO® DOTS Gamer Bracelet with Charms (41943) craft kit. Creative fun starts when they open the bag.


Gamer designs on a wrist – Kids can boost their imagination and design skills as they play with the kit, with a bracelet in black, plus tiles and charms that highlight cool colors and gamer trends.


Creativity in a bag – This set works on its own for quick, imaginative originality. Kids can also use the LEGO® DOTS Extra DOTS – Series 6 bag (sold separately) to expand their designs.

Pocket-sized portability – With the bracelet measuring over 7.5 in. (19 cm) long, there's lots of space for kids to be creative and show off their gamer-inspired style: any time, any place