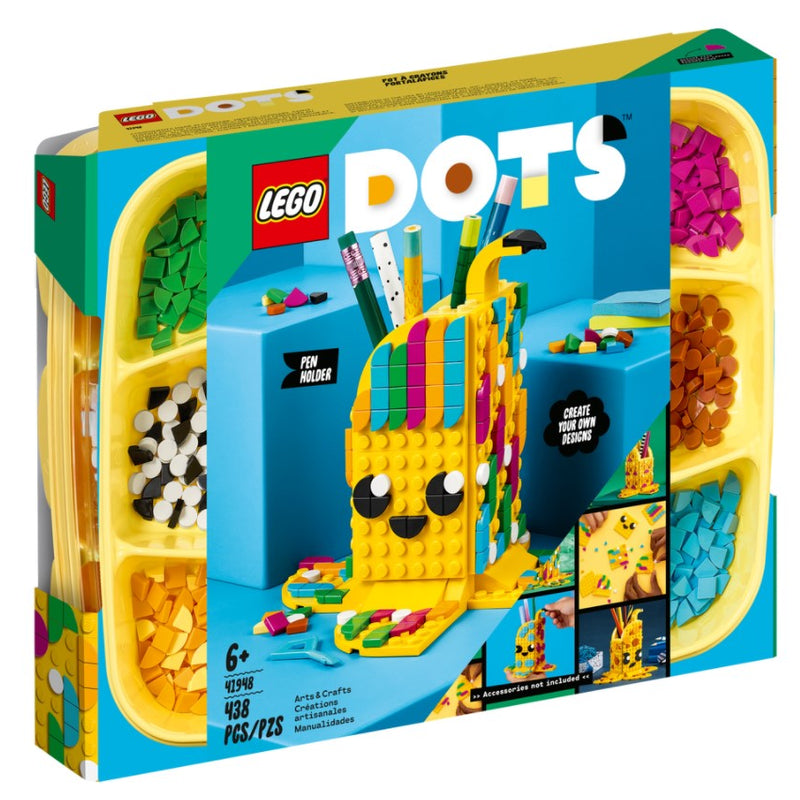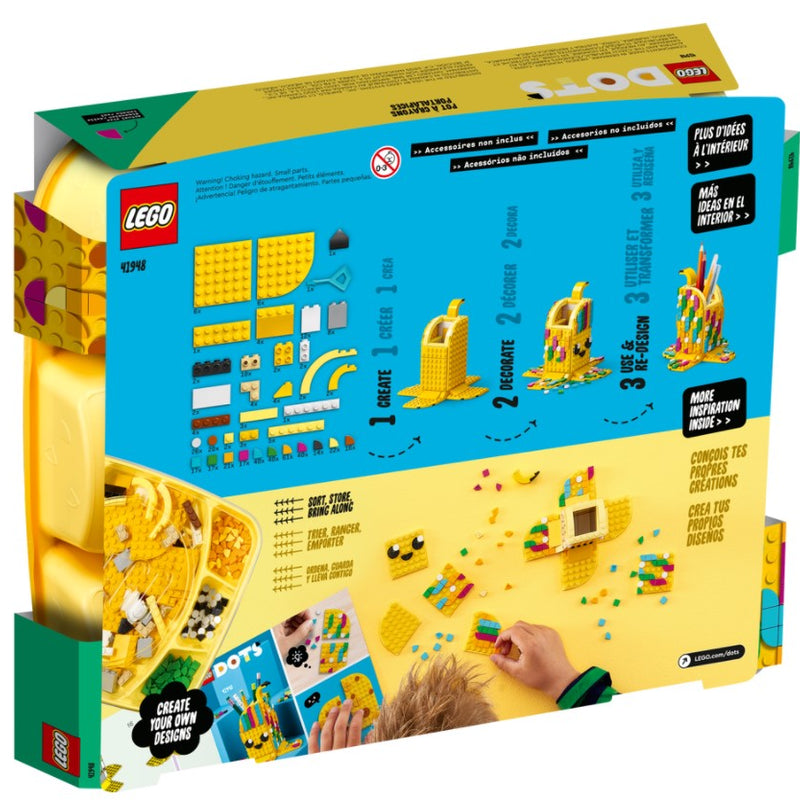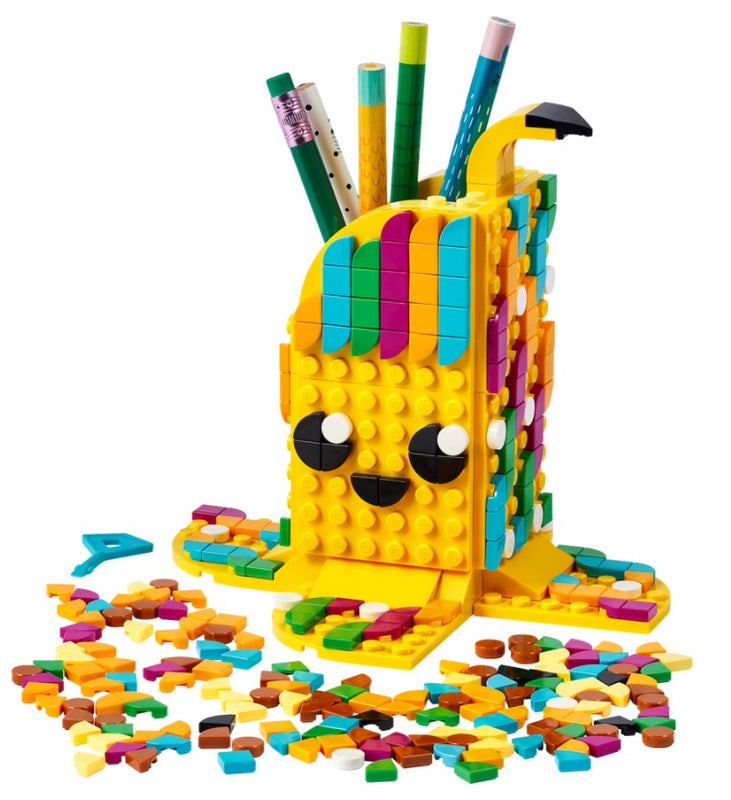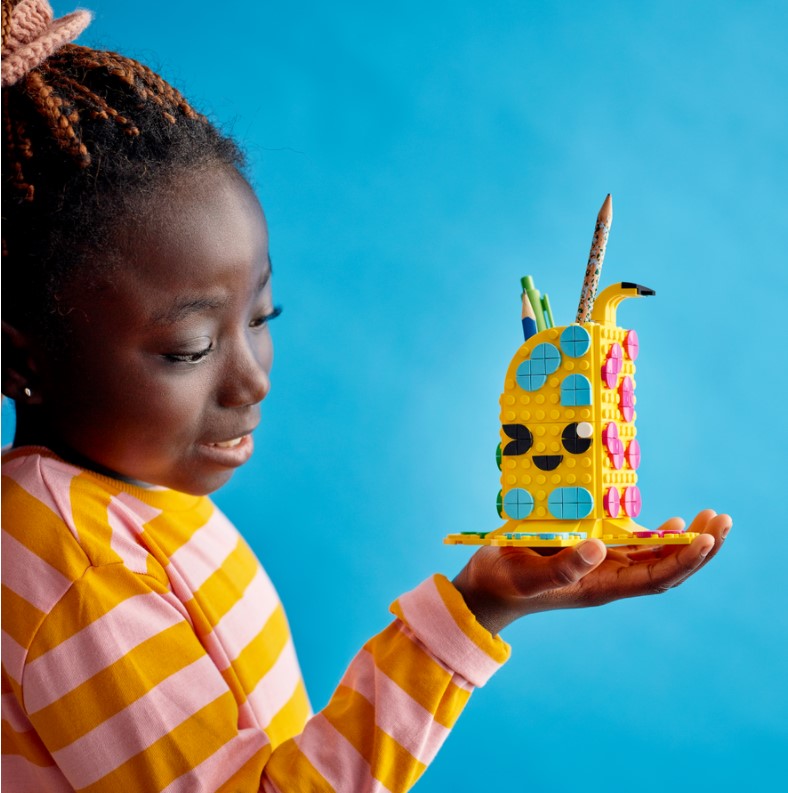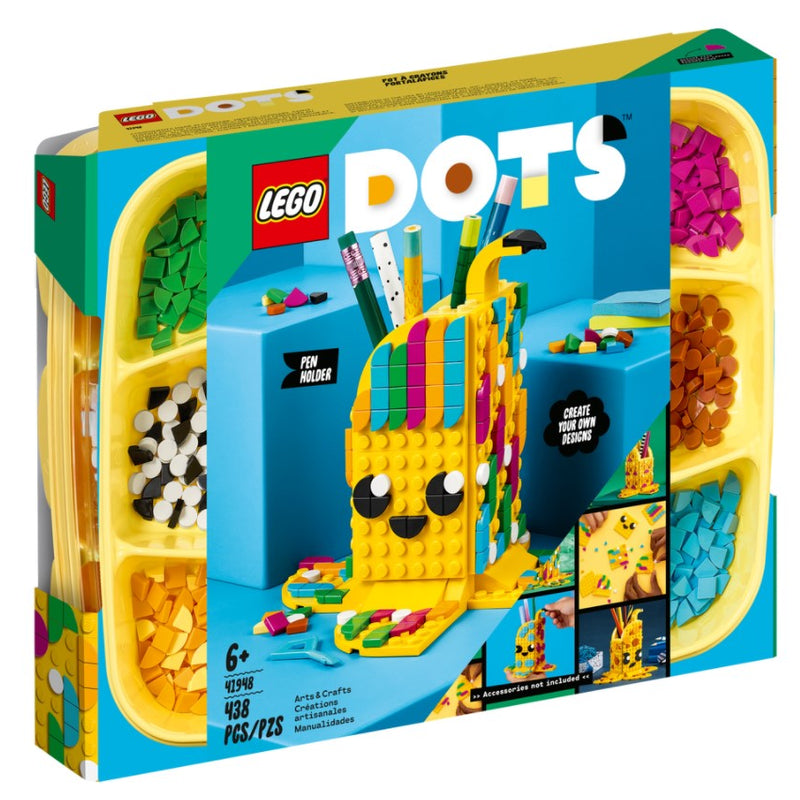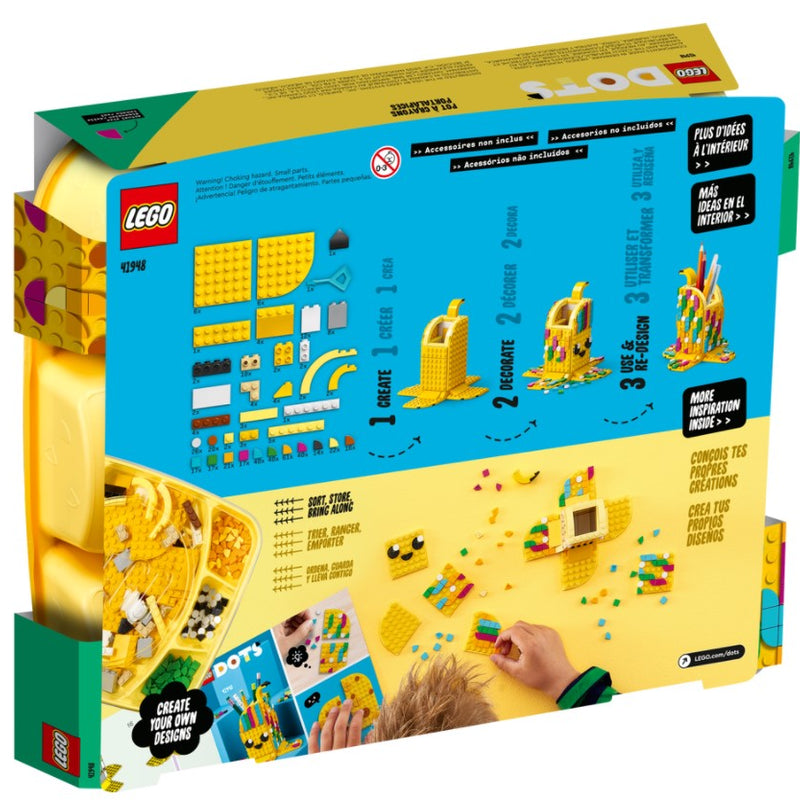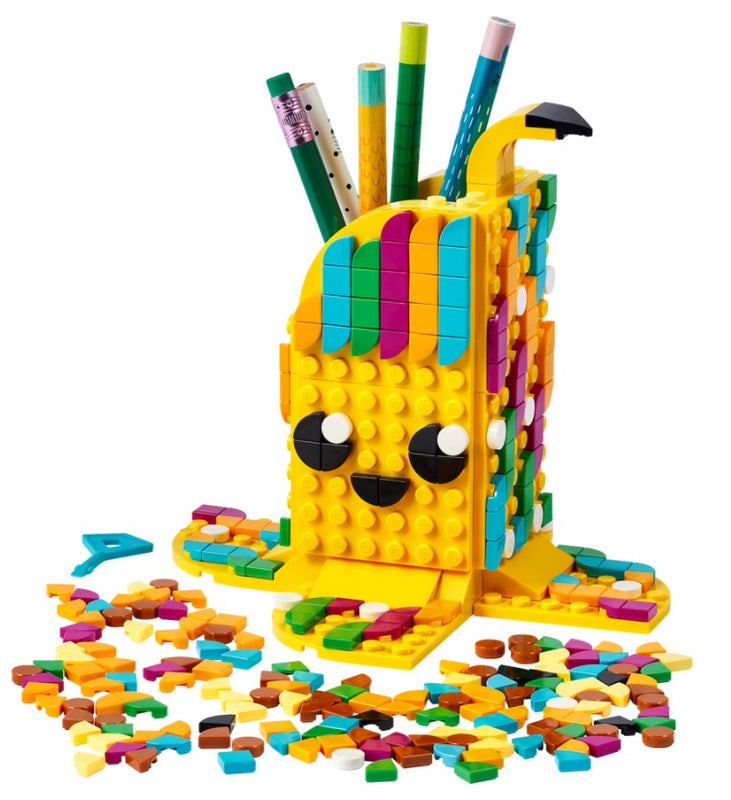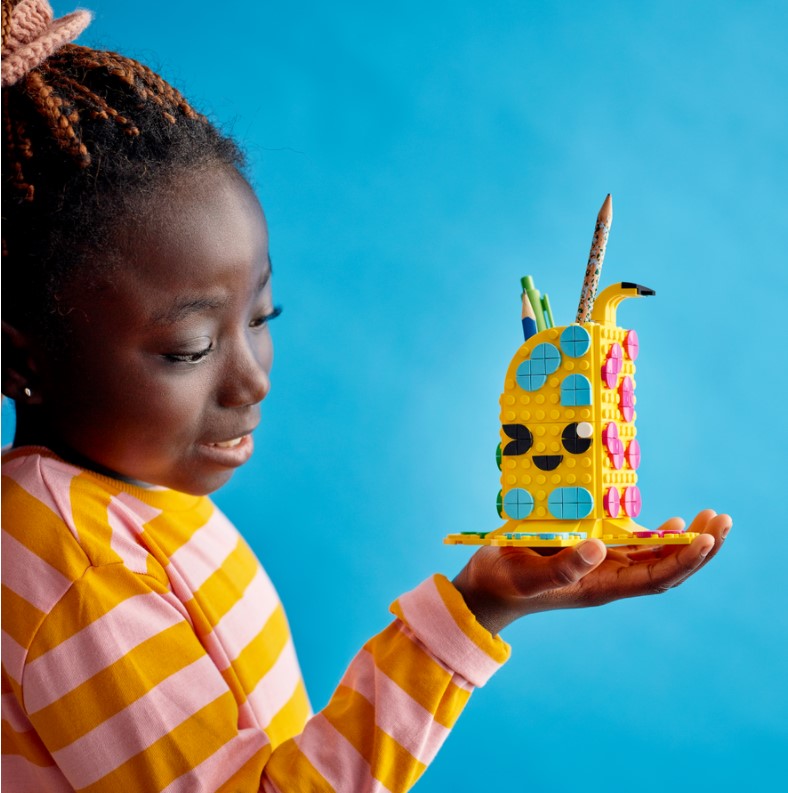 LEGO® DOTS Cute Banana Pen Holder 41948
PRODUCT #41948
AGE 6+
438 PIECES

Ap-peel to crafts lovers' endless creativity with this useful LEGO® DOTS Cute Banana Pen Holder (41948) craft kit. This desk organizer item for kids aged 6 and up is made for quick assembly thanks to the included instructions leaflet. It features a yellow, banana-shaped pen holder along with lots of colorful tiles for decorating it. Easy and intuitive to design, the set offers kids a canvas where they can explore self-expression over and over. Perfect for fun, everyday play sessions. Extend thejoy with an Extra DOTS – Series 6 bag (sold separately) for more tiles!


Design, use, redesign, repeat – Inspire a fruit lover with this LEGO® DOTS Cute Banana Pen Holder (41948) craft kit. Creative fun starts when they open the tray.


Make a statement – Arts-and-crafts fans can show off their imaginations as they assemble and decorate the pen holder, which has space for pens, pencils or other items, plus lots of colorful tiles.


Open-ended canvas – This kit is perfect for reflecting a child's endless creativity. Kids can use the LEGO® DOTS Extra DOTS – Series 6bag (sold separately) to expand the designs however they like.
Design space – With the pen holder measuring over 4.5 in. (12 cm) high and 5.5 in. (14 cm) wide and deep, there's space for kids to be creative and show off every facet of their style