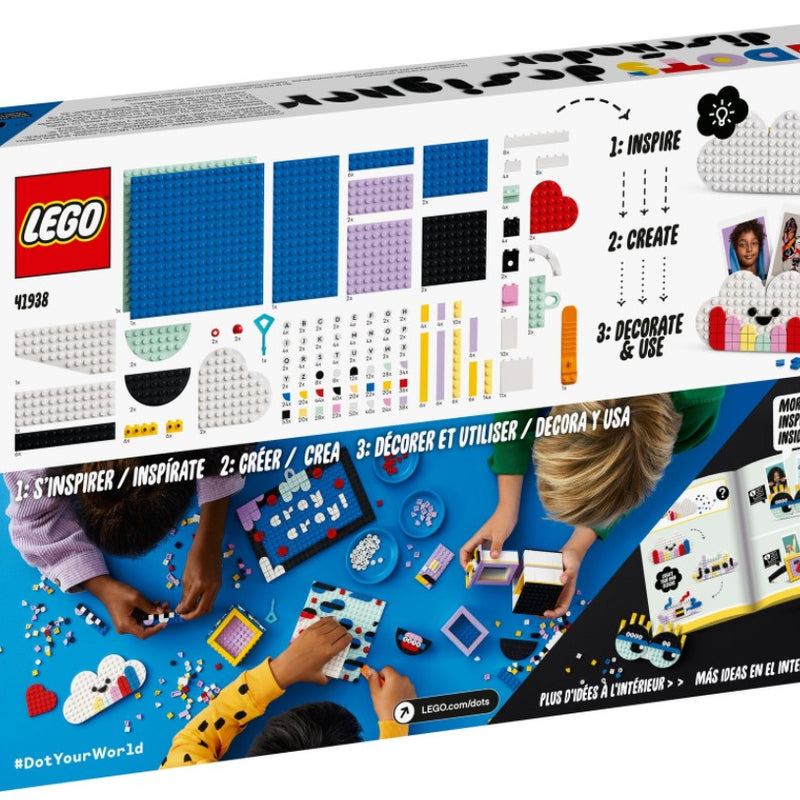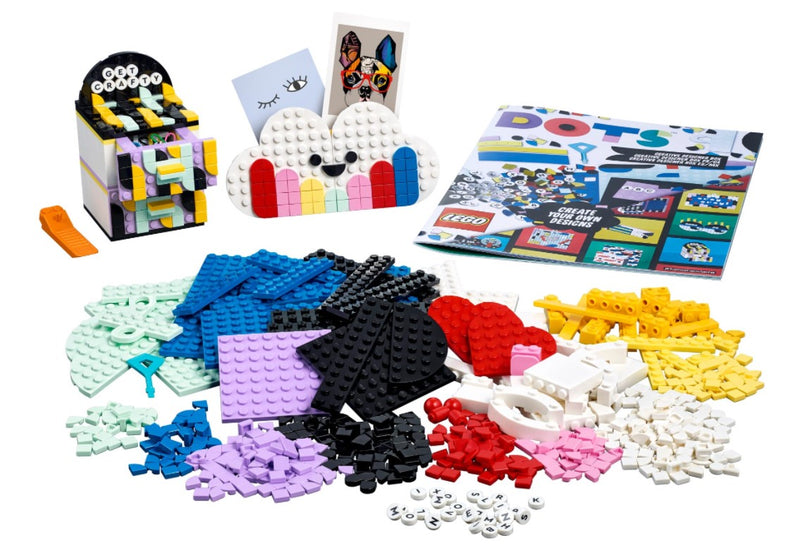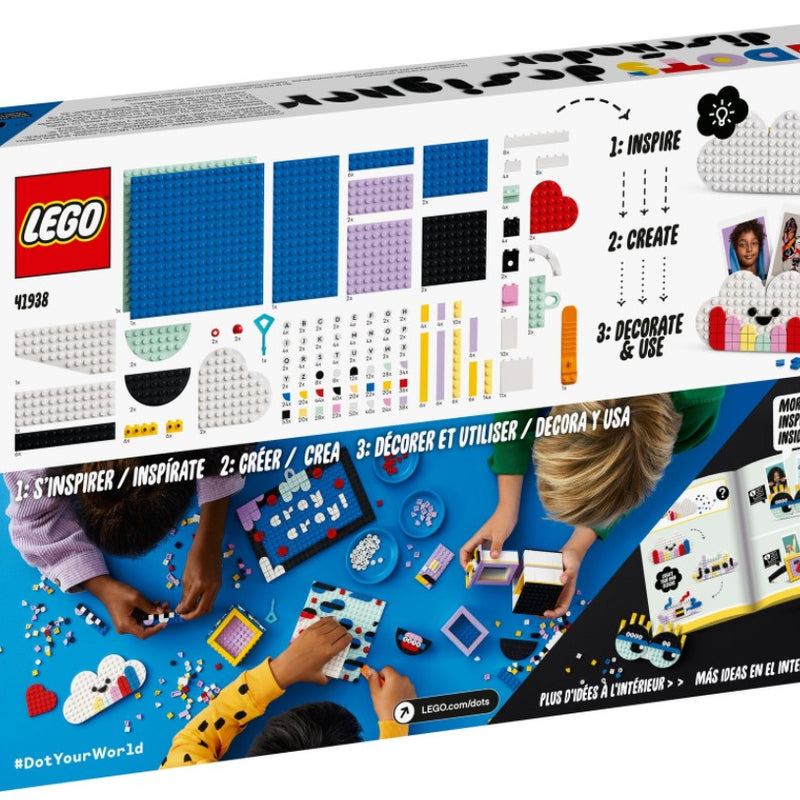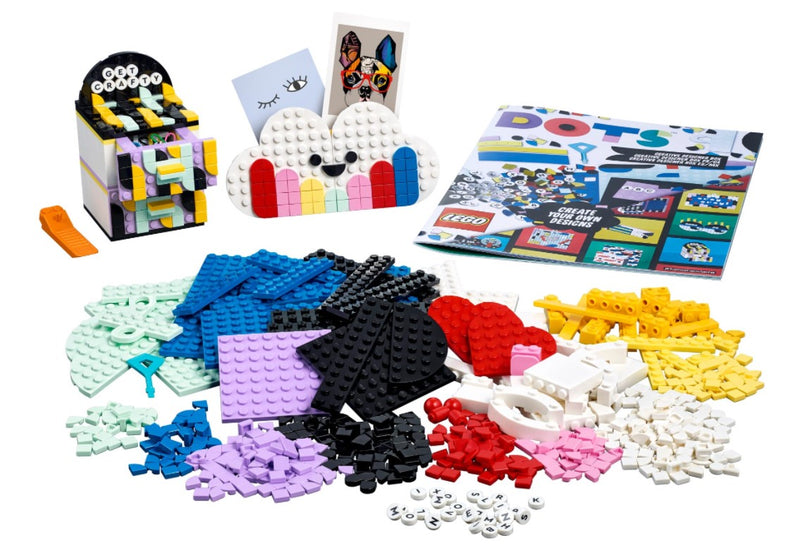 Sold out
LEGO® DOTS Creative Designer Box 41938
RM179.90 MYR
RM143.92 MYR
PRODUCT #41938
AGE 7+
779 PIECES
This ultimate LEGO® DOTS Creative Designer Box (41938) set is a perfect kit for crafts fans or creative kids, helping them grow their crafting and design skills and confidence with different piece.
Reward a deserving child with this DIY craft LEGO® DOTS Creative Designer Box (41938) kit and inspire their creativity as they boost their design skills and make their own unique pieces.
Boost a child's imagination with 5 models, plus inspiration for many more online, and more than 650 tiles, including 72 alphabet-printed tiles to create messages on the models or other DOTS sets.
What's in the box? Lots of multi-colored DOTS tiles, 5 room decor items to make and decorate, an inspirational magazine with more design ideas, and a diamond-shaped tile remover for easy redecorating.