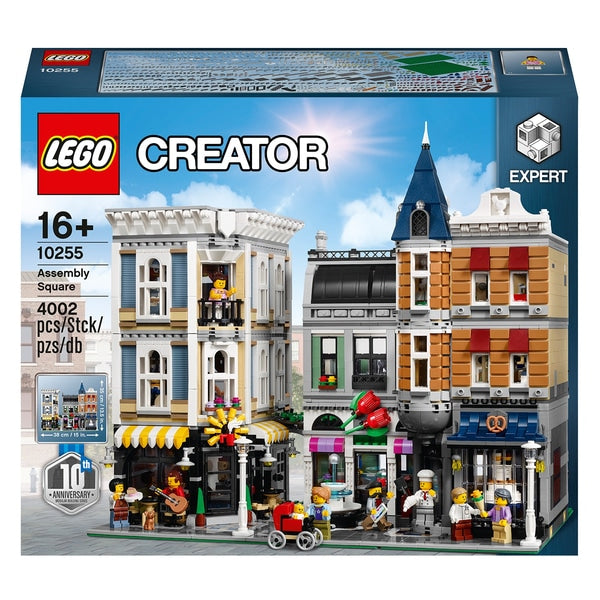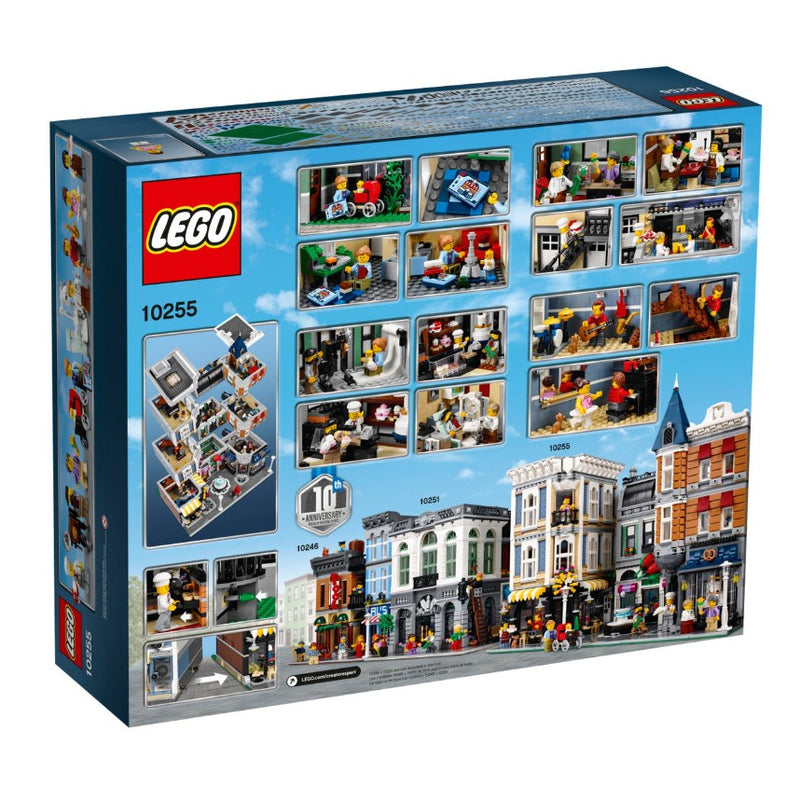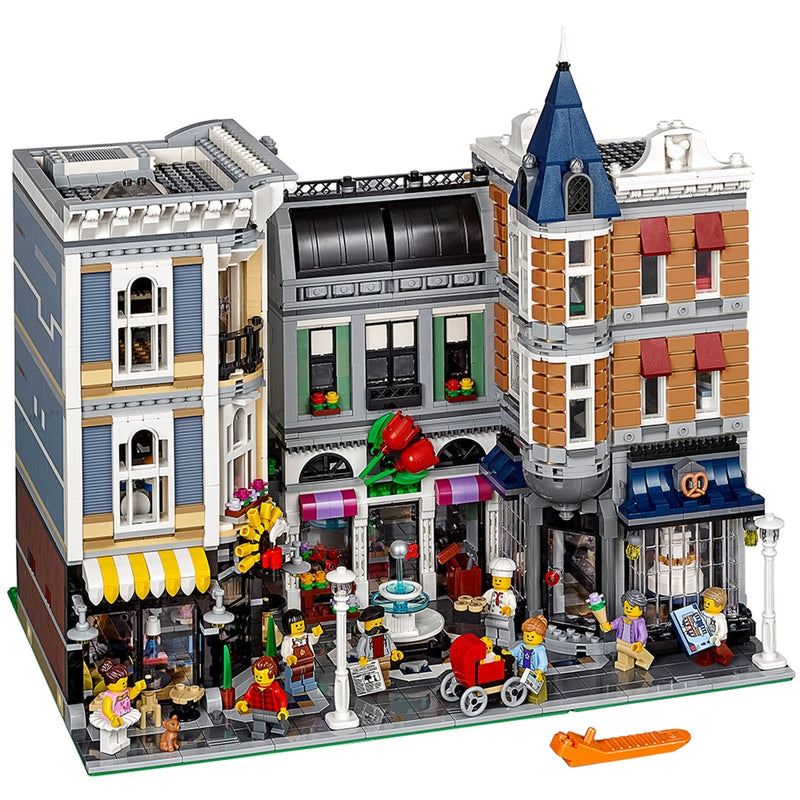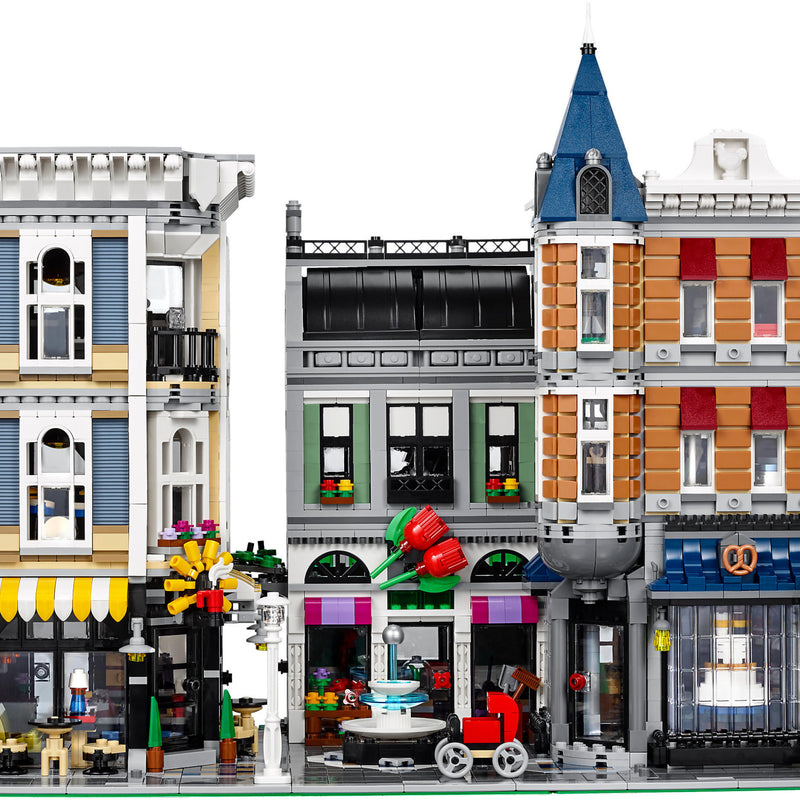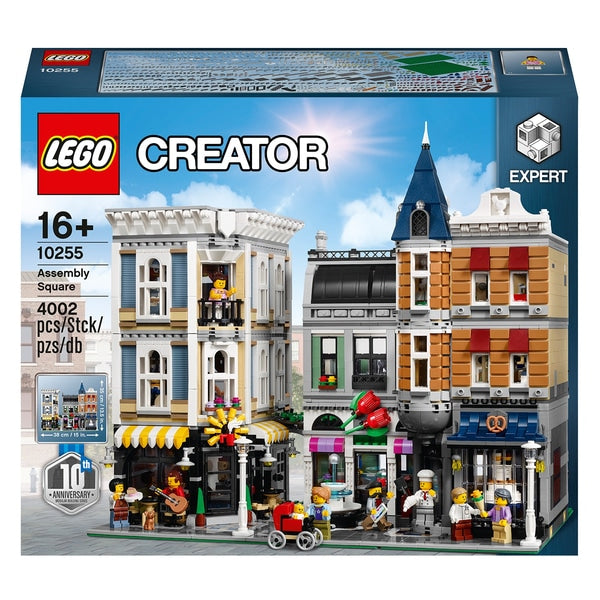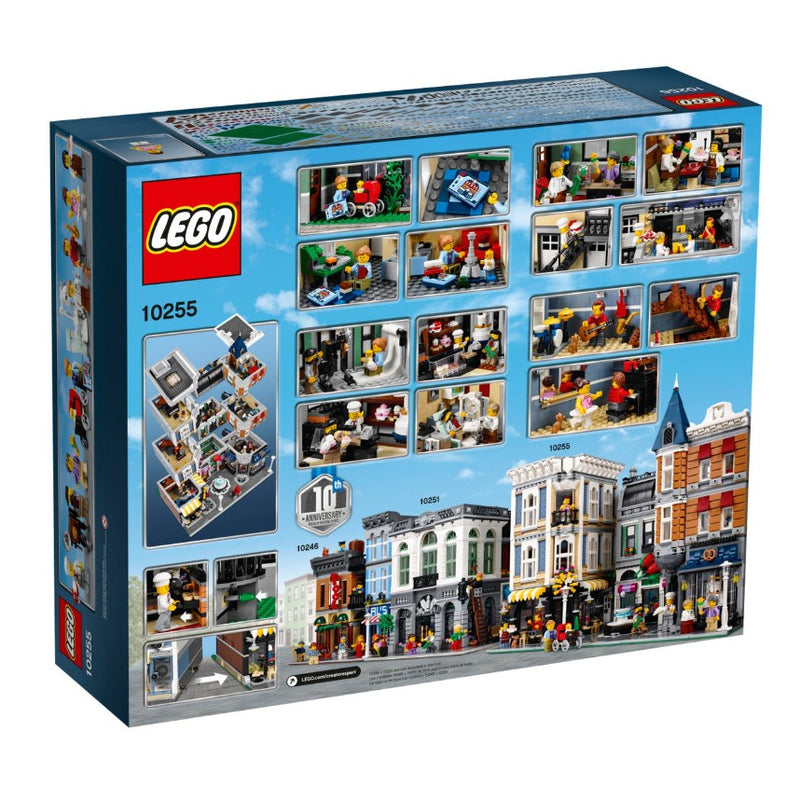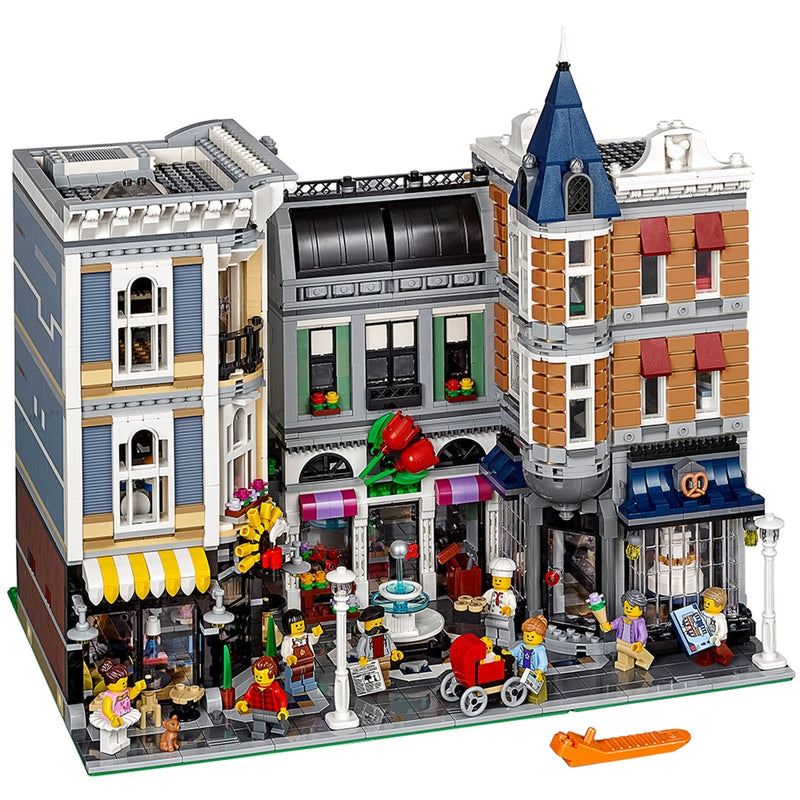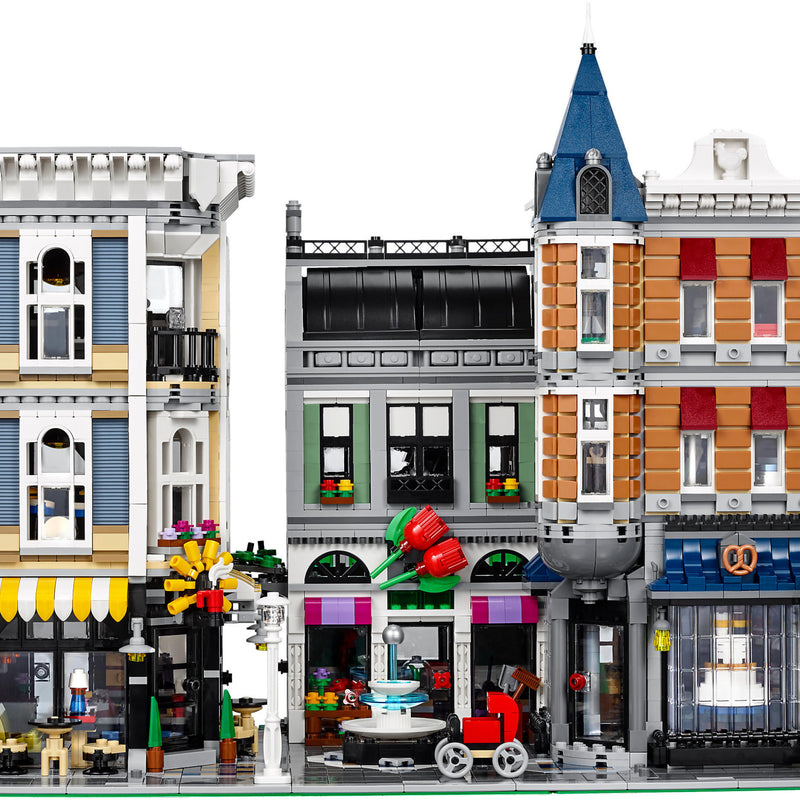 LEGO® Creator Expert Assembly Square 10255
PRODUCT #10255
AGE 16+ 
4002 PIECES

Take a trip to the amazing Assembly Square, developed to celebrate ten years of LEGO® Modular Buildings, featuring a wealth of unsurpassed, intricate details and hidden surprises. 
Includes eight minifigures: a dentist, barista, baker, florist, music store assistant, dancer, photographer and a LEGO® fan, plus a baby figure.
Ground level features a bakery with counter, cash register, shelves, opening oven, wedding cake and assorted buildable pastries and treats; a florist's shop with counter, cash register, garden tools, flower arrangements, bouquets and a blue and yellow macaw parrot element; and a café with espresso machine, counter, bench seating and pie elements.
Middle level features a music store with a buildable drum set, two guitars and saxophone element; photo studio with buildable classic camera and adjustable tripod; and a dental office with buildable reclining chair, waiting area, telephone and a sink.
Upper level features a dance studio with buildable piano and reflective mirror element; an apartment with buildable foldout sofa bed, detailed kitchen, toilet, micro LEGO® train, modular buildings and Eiffel Tower, and access to a rooftop terrace with buildable barbecue, table and a neglected plant.
Measures over 13" (35cm) high, 14" (38cm) wide and 9" (25cm) deep.