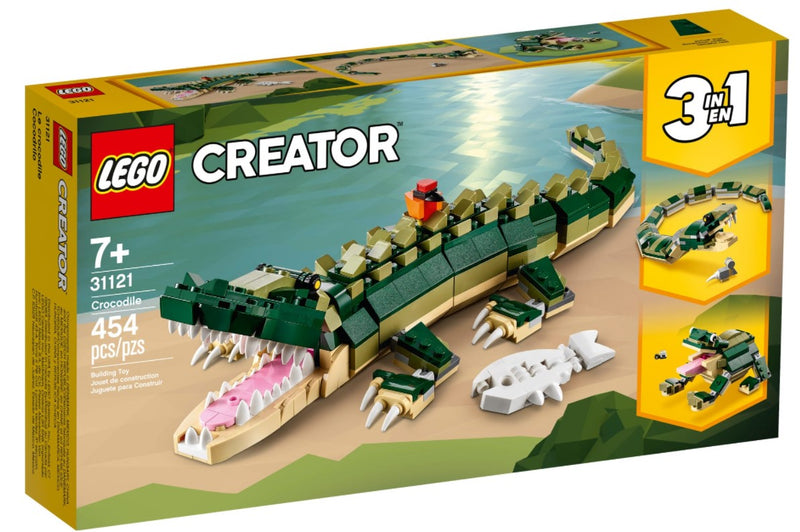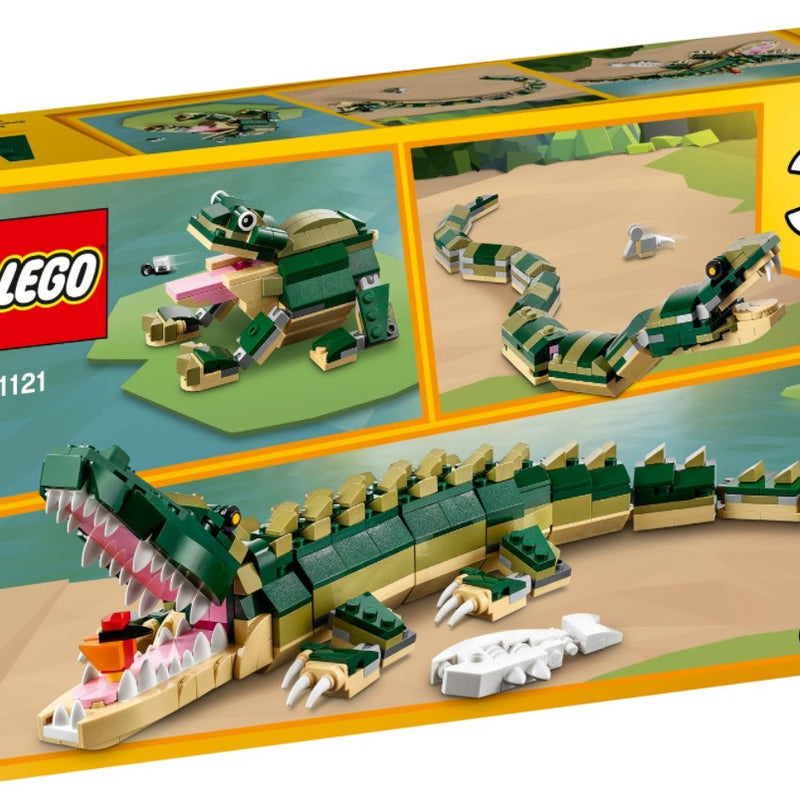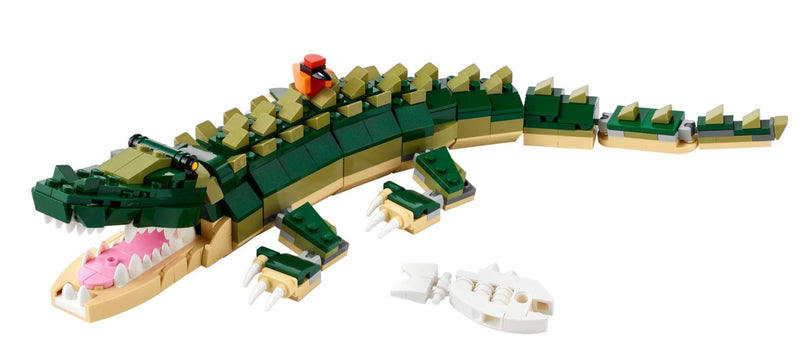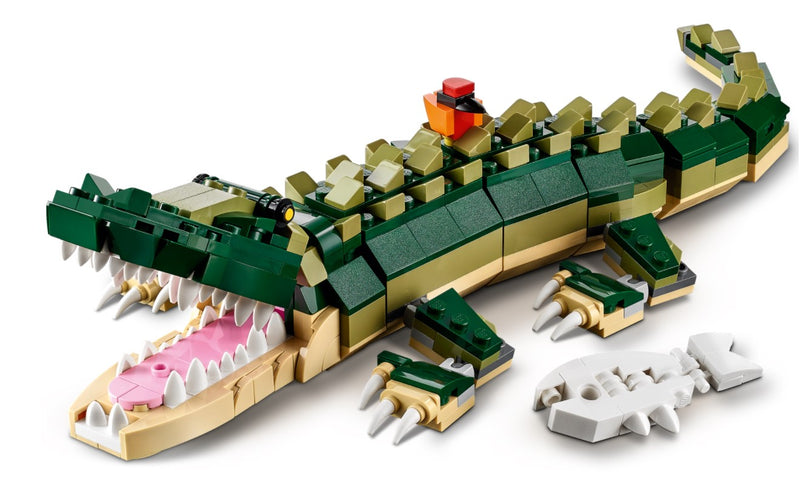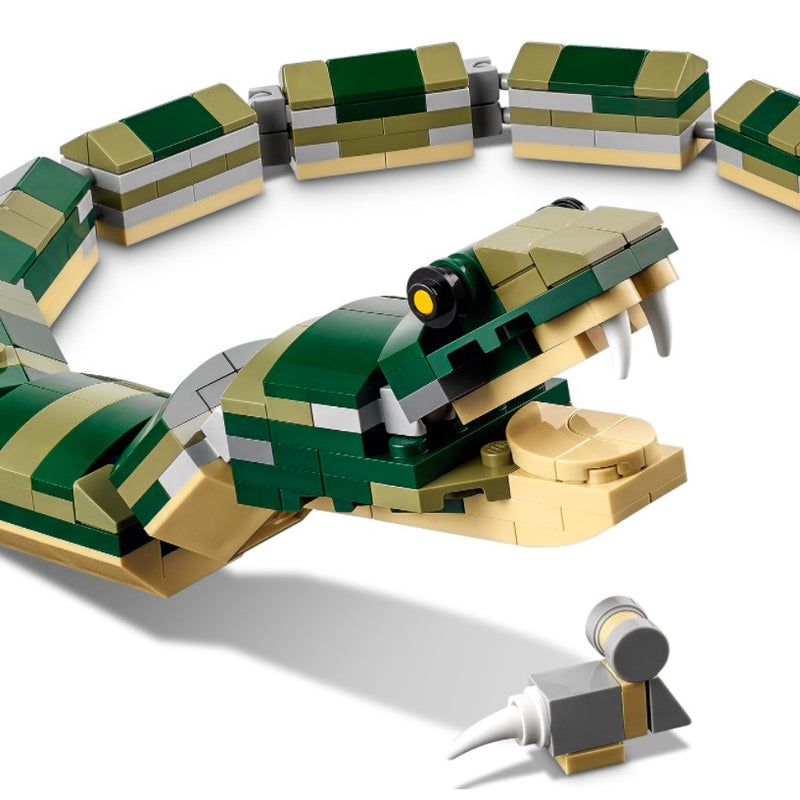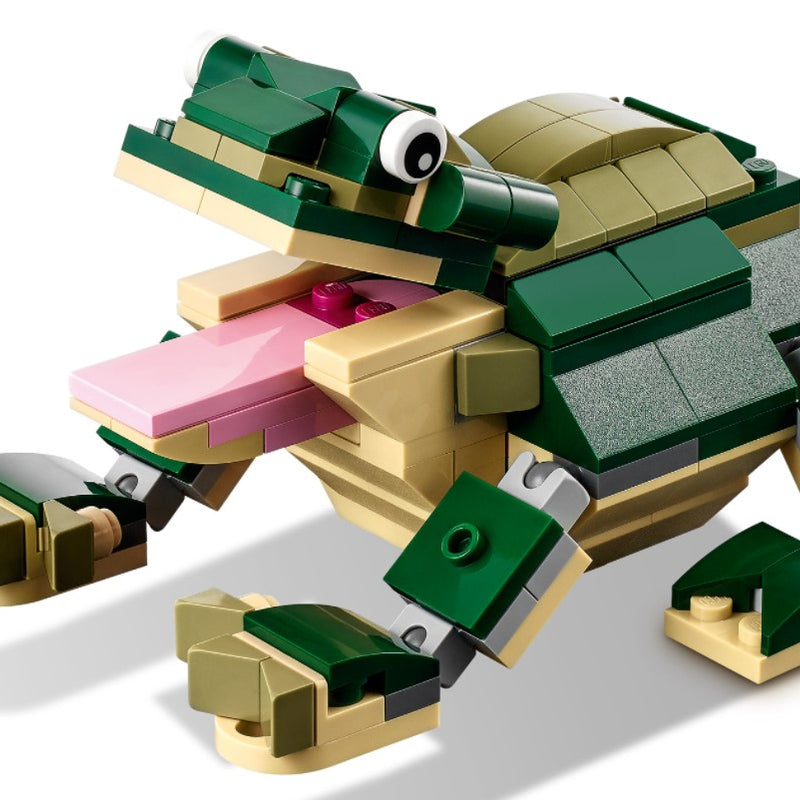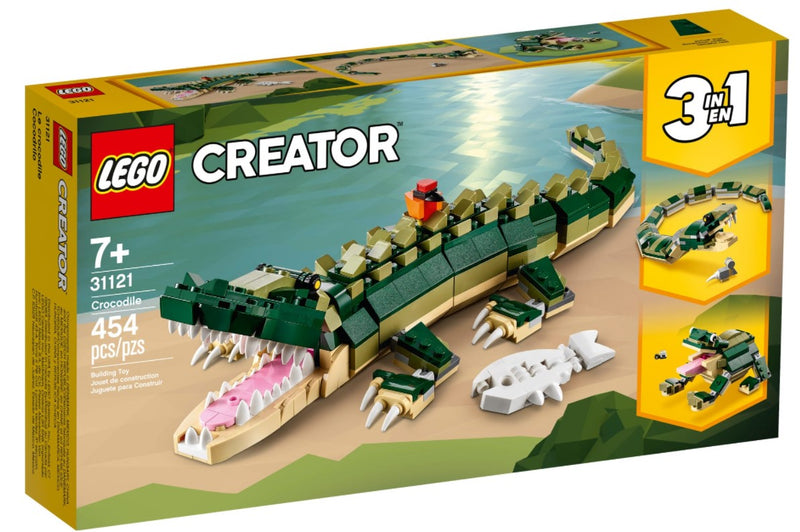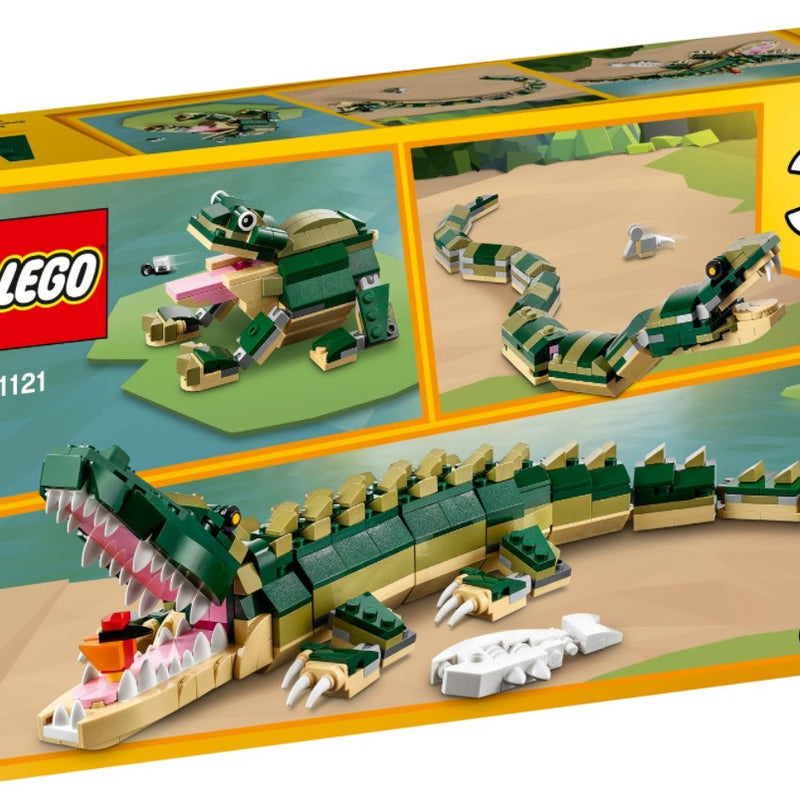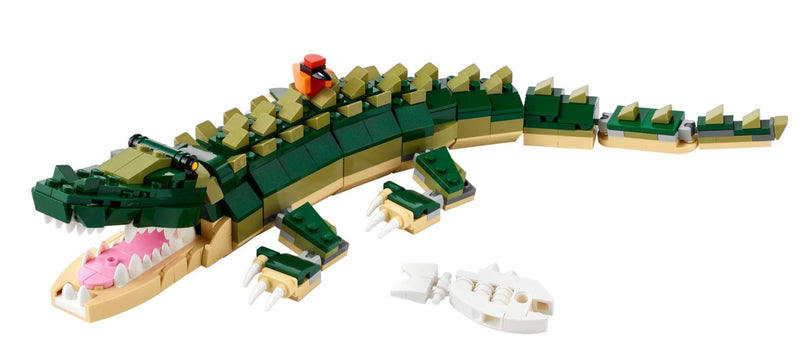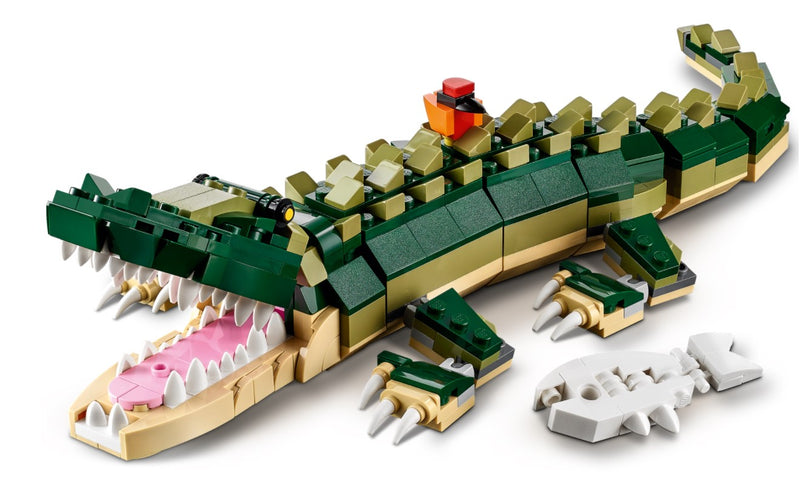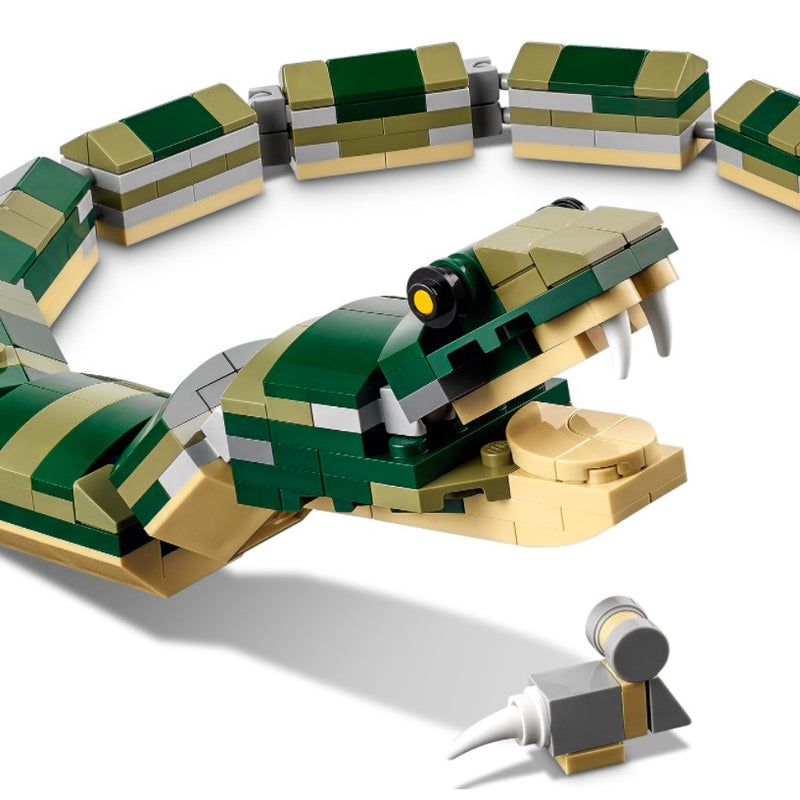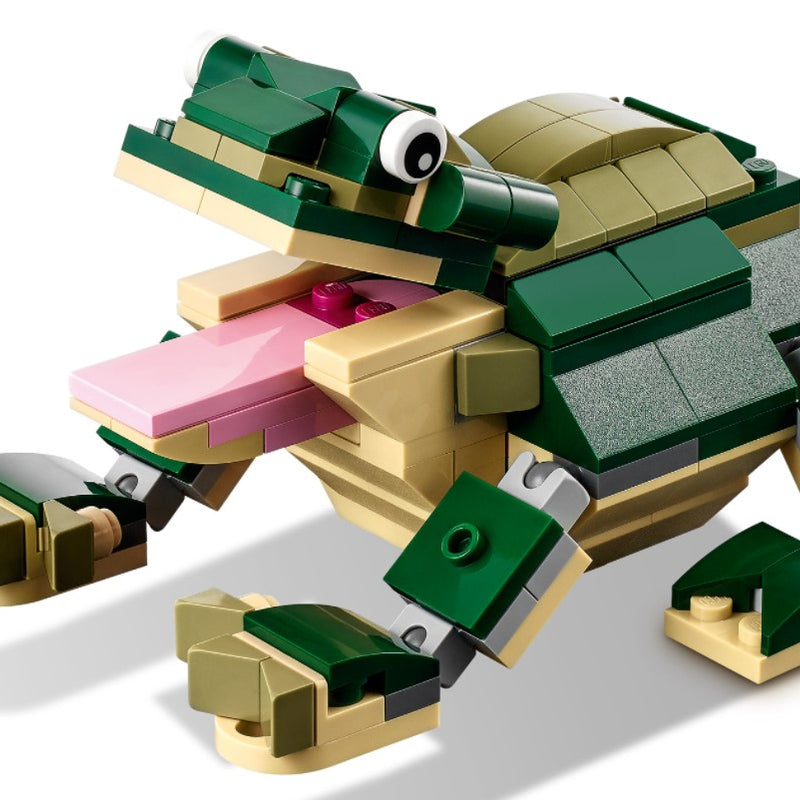 Sold out
LEGO® Creator 3in1 Crocodile 31121
PRODUCT #31121
AGE 7+ 
454 PIECES
Kids will love heading to the riverbank for fun animal adventures with this LEGO® Creator 3in1 Crocodile (31121) wild animal playset. It features a brick-built Crocodile with a posable body and opening jaw, plus accompanying bird and fish skeleton toys to really enhance kids' stories.
This LEGO® Creator 3in1 Crocodile (31121) playset will fuel kids' creativity with 3 models in 1 – a Crocodile, snake and frog.
Each impressive LEGO® wild animal toy is accompanied by a smaller animal for added fun – a bird toy with the Crocodile, a mouse toy with the snake and a fly toy with the frog.
The 3 wild animal toys are highly posable: The Crocodile and snake can both move their bodies and jaws, while the frog can move its legs and long tongue to inspire kids' playtime.
With 454 pieces, this LEGO® Creator 3in1 playset is the perfect gift for youngsters aged 7 and up who enjoy rewarding building tasks.
The Crocodile measures over 1 in. (4 cm) high, 14 in. (38 cm) long and 4 in. (12 cm) wide – the ideal size for kids to play with at home or take to a friend's house to share the fun.