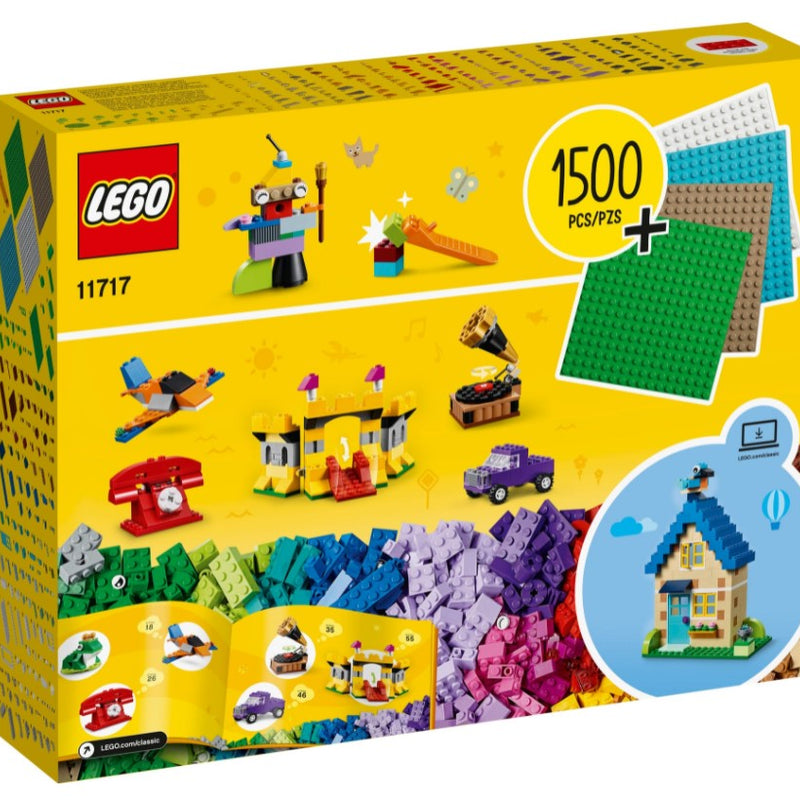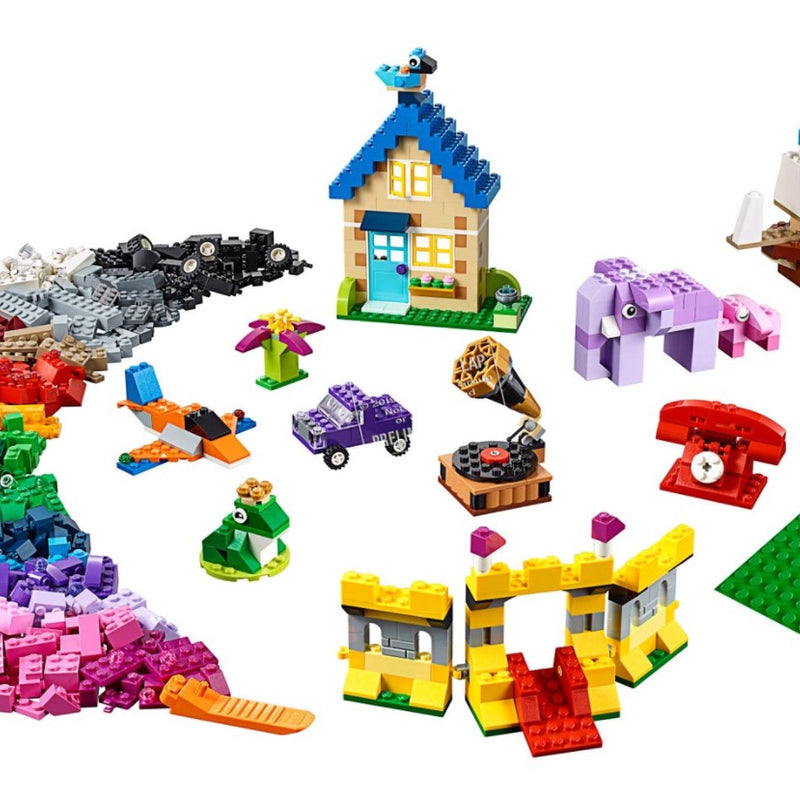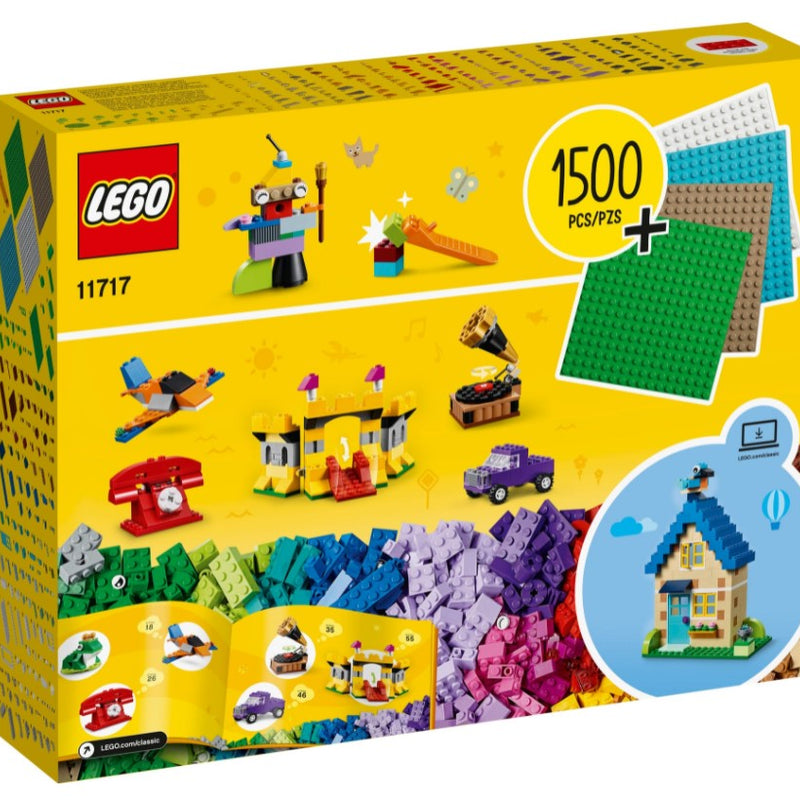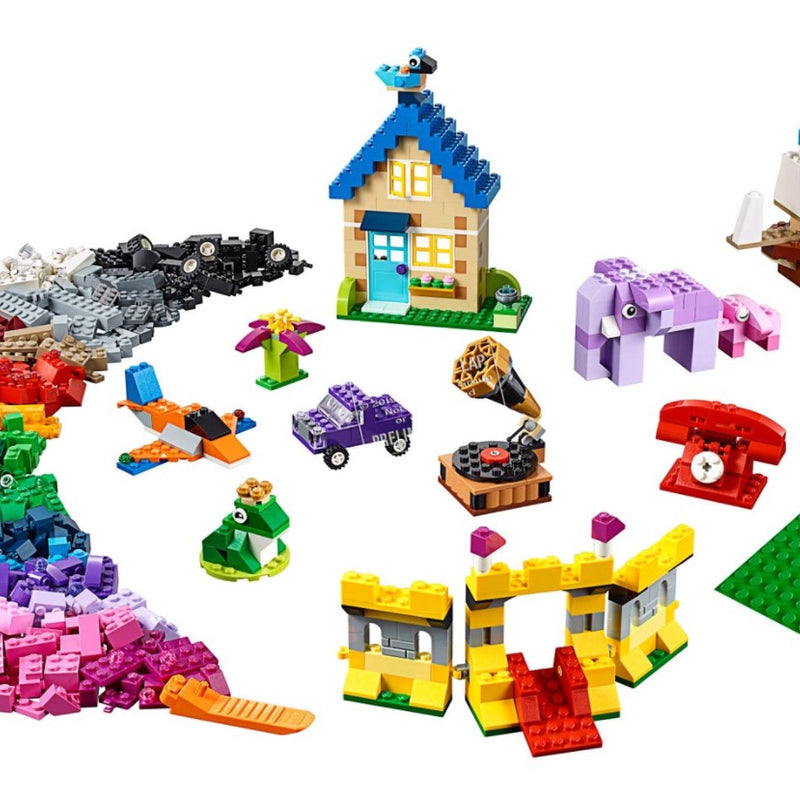 Sold out
LEGO® Classic Bricks Bricks Plates 11717
RM349.90 MYR
RM209.94 MYR
PRODUCT #11717
AGE 4-99
1504 PIECES


LEGO® Classic Bricks Bricks Plates (11717) is overflowing with ideas and inspiration. As kids build, play and build again, this open-ended construction toy unleashes creative potential and delivers educational benefits that last a lifetime.
With various colors and shapes – including wheels, windows, doors and eyes – plus 4 16x16-stud baseplates, kids can build whatever they imagine. Clear guides get kids building simple LEGO toys immediately: a frog, pirate ship, elephant or castle… before constructing cool models of their own. The baseplates hold building bricks at any angle, even upside down, yet release them with minimal effort, and transport and display models once building stops.


With LEGO® bricks in a range of shapes, sizes and colors, 4 16x16-stud baseplates and simple guides for suggested models, this colorful creative construction kit helps kids develop valuable skills that last a lifetime.


Kids build and play with suggested toys (a pirate ship,elephant and castle…) then develop their creativity with endless free-building fun. For even more possibilities, the set combines seamlessly with other LEGO® toys.