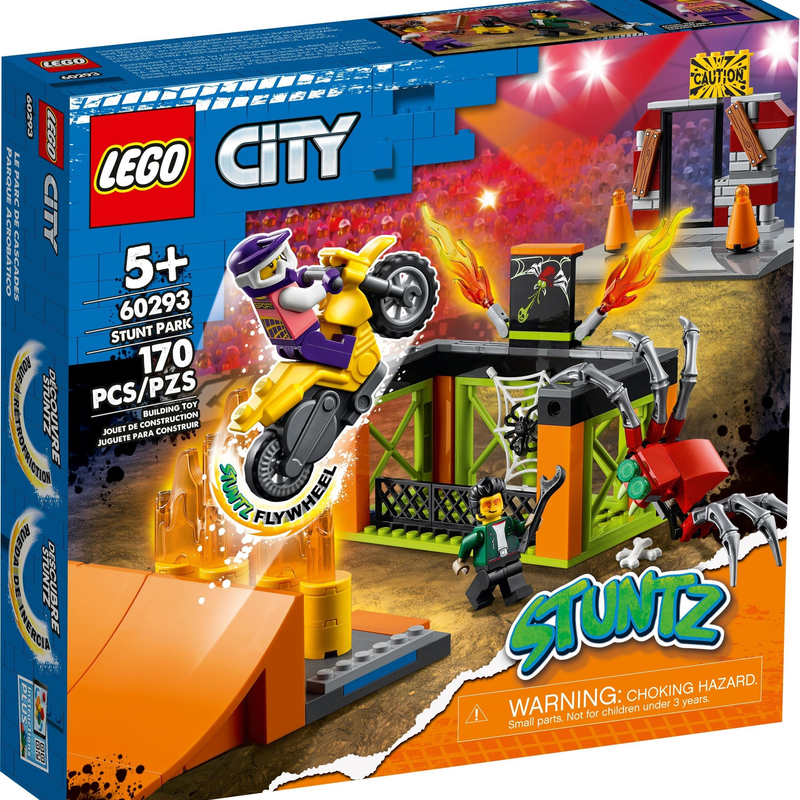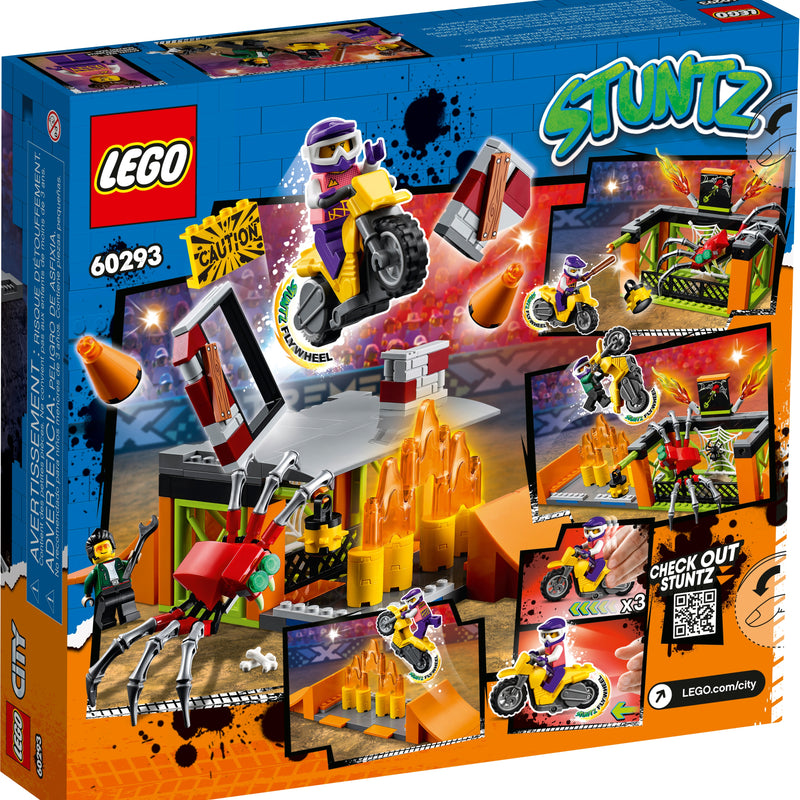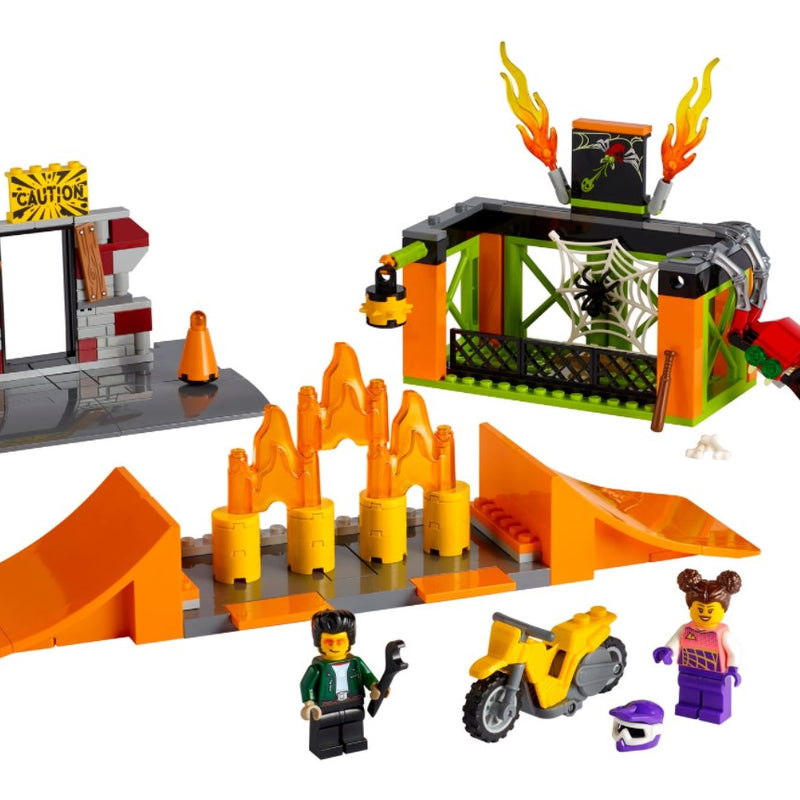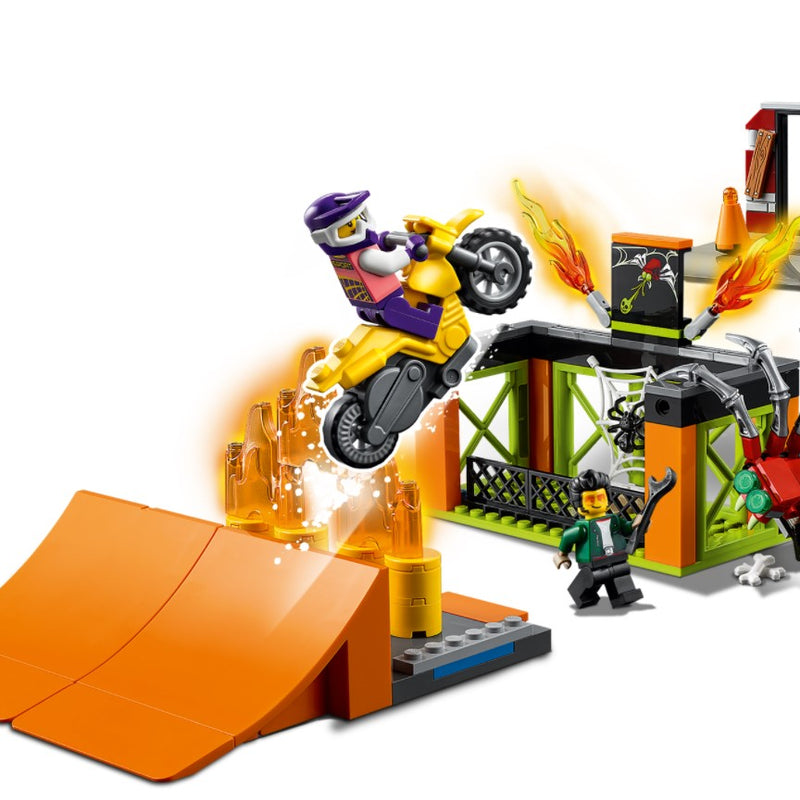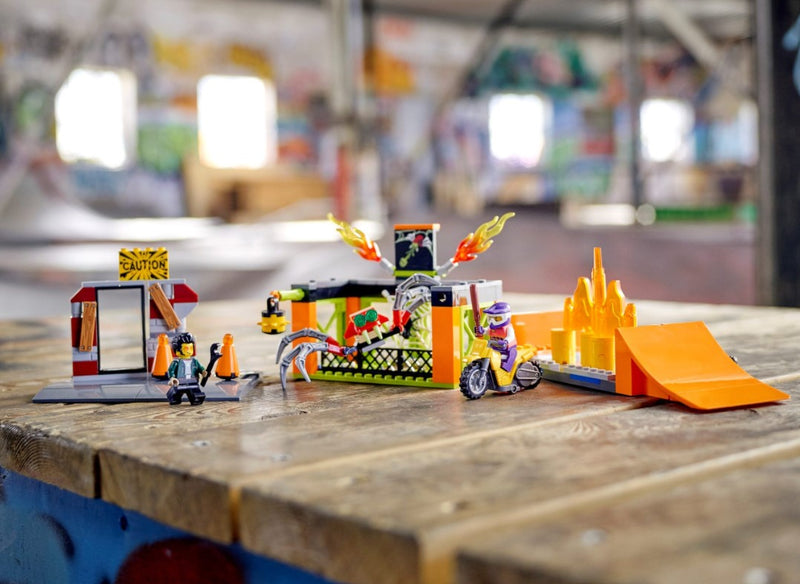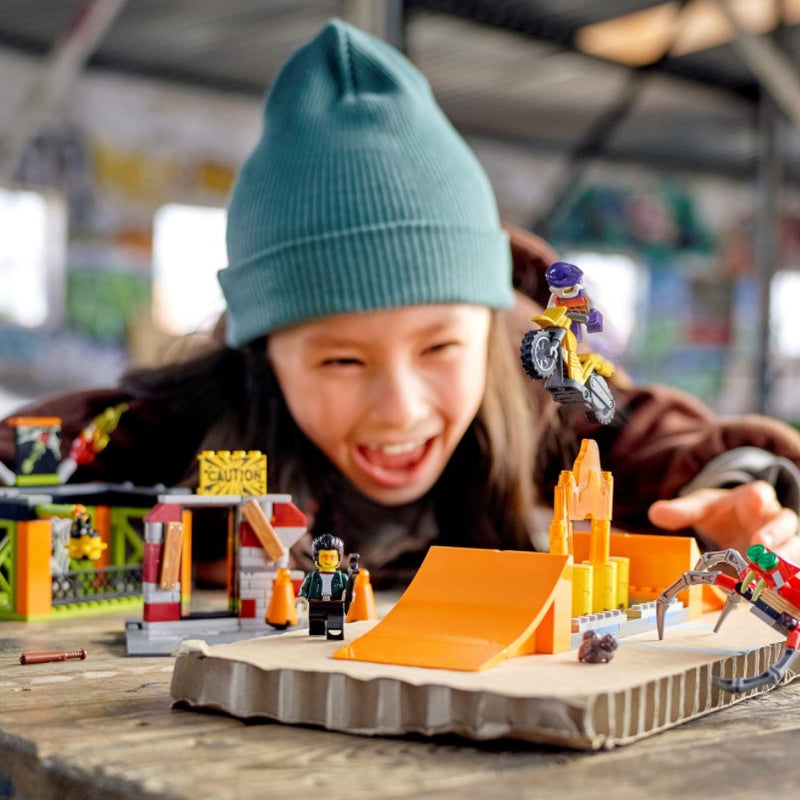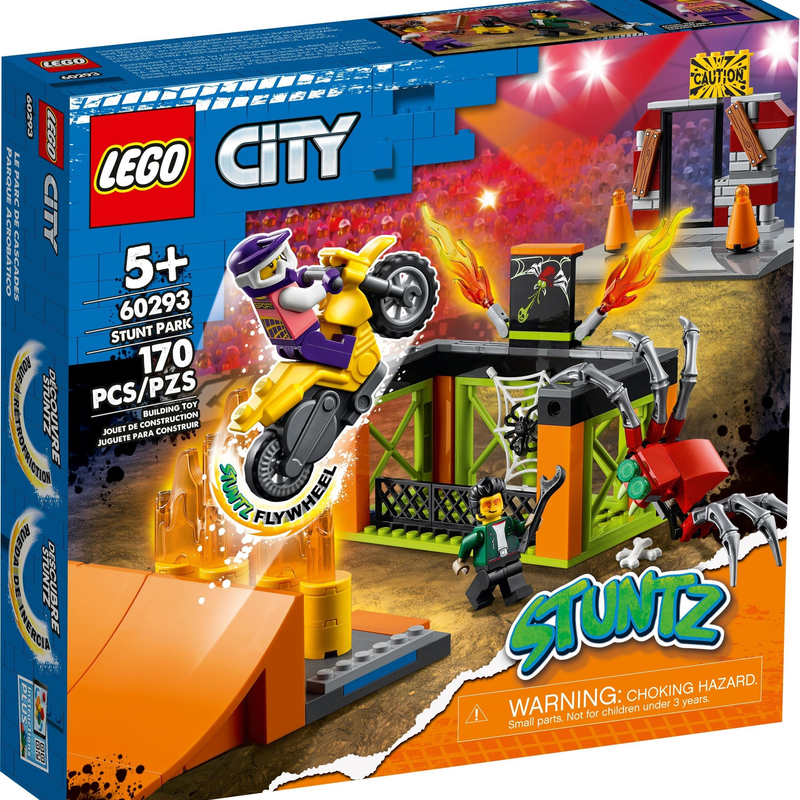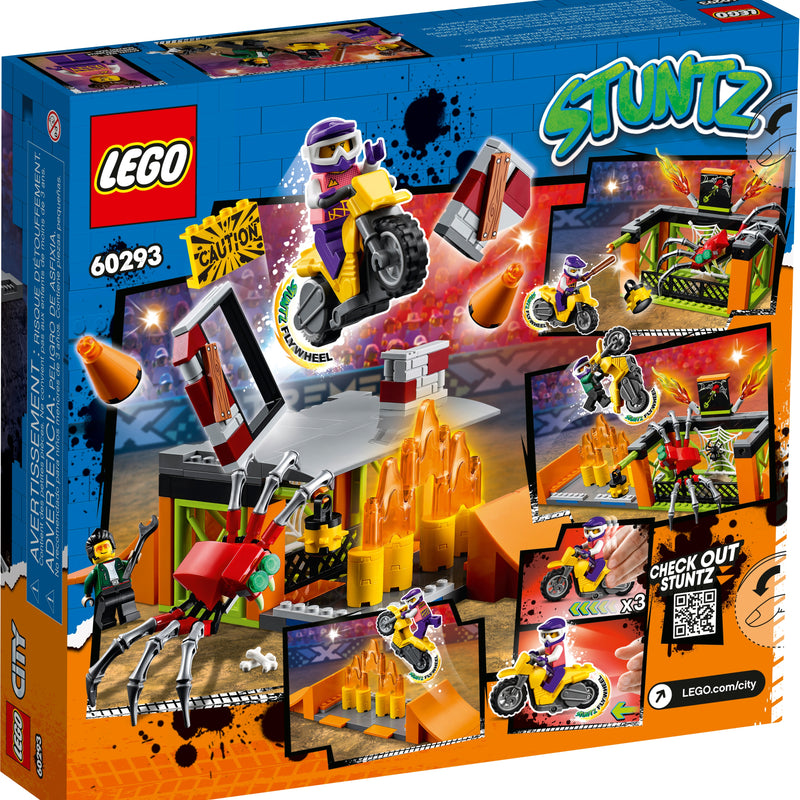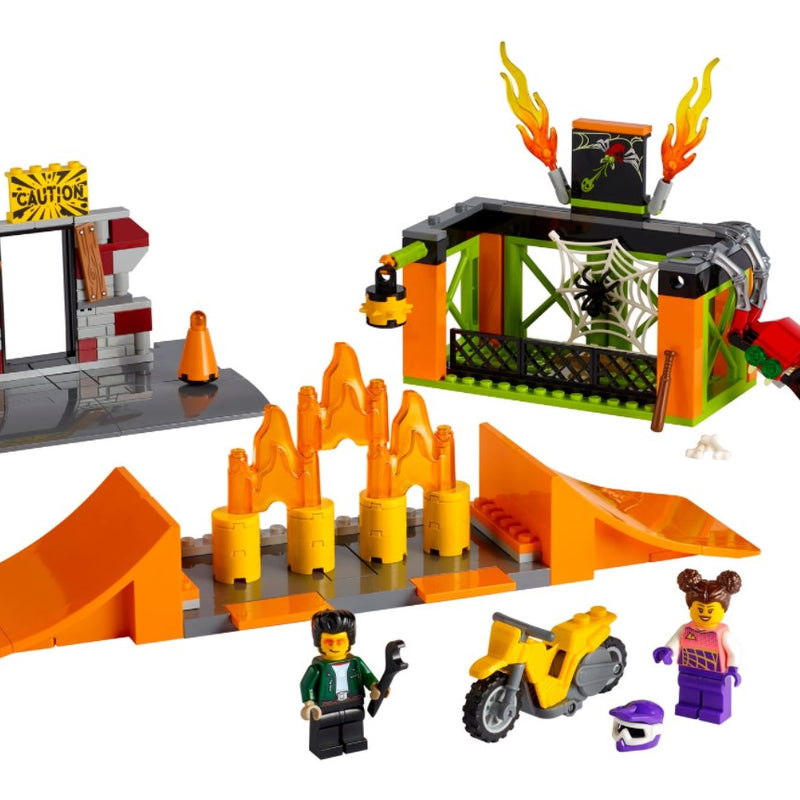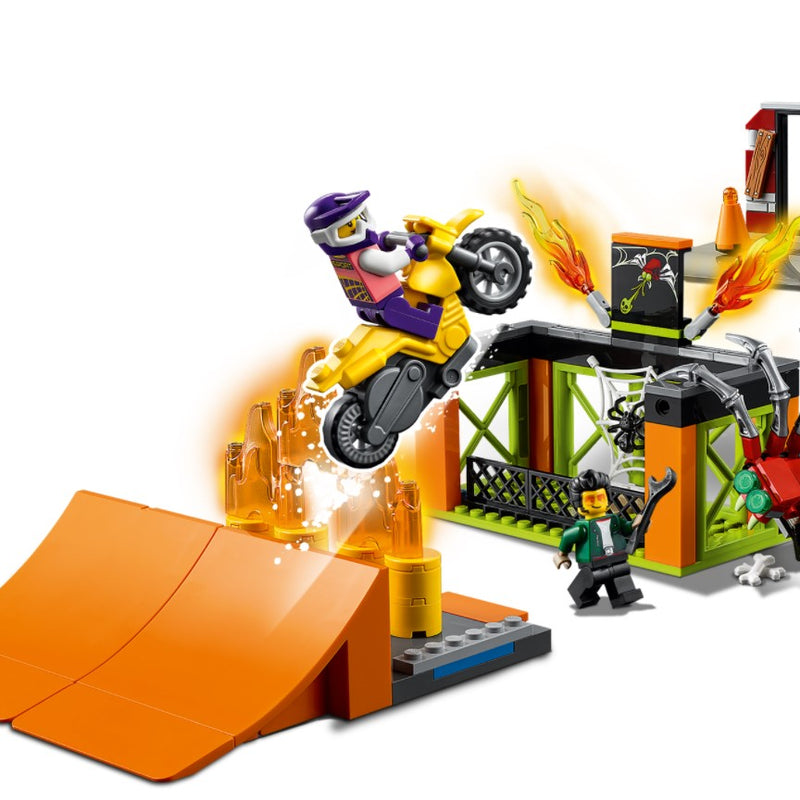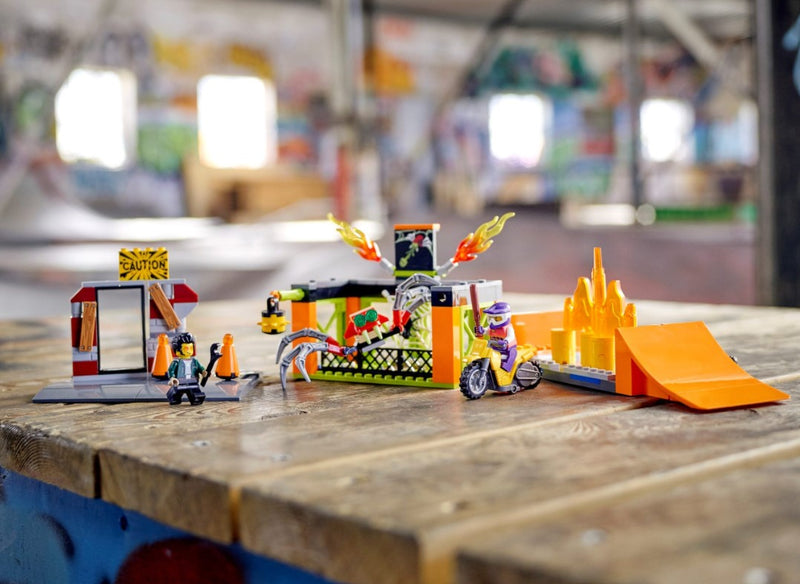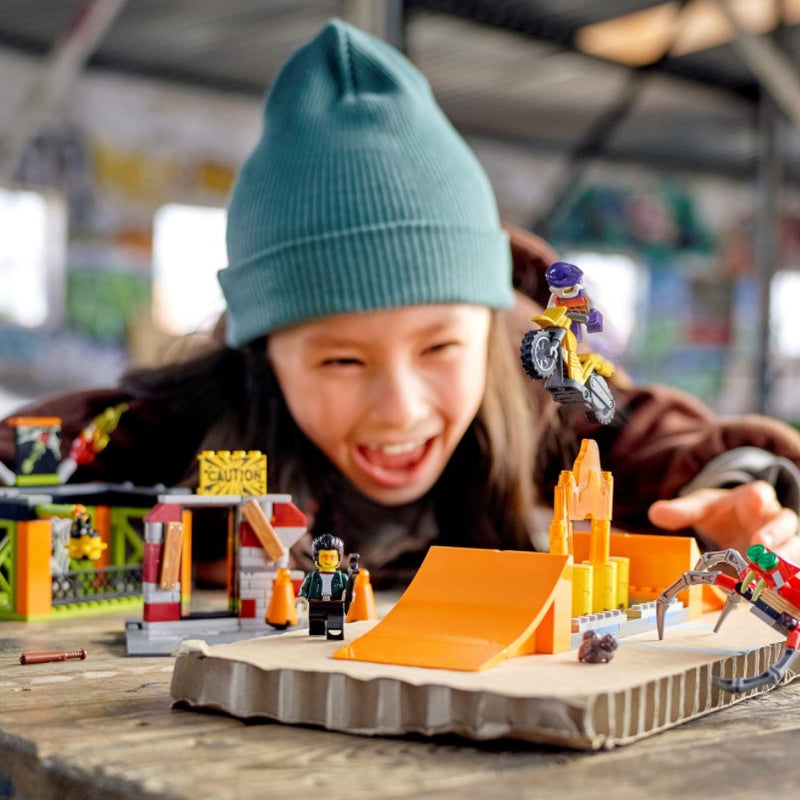 Sold out
LEGO® City Stunt Park 60293
PRODUCT #60293
AGE 5+
170 PIECES

This LEGO® City Stunt Park (60293) playset comes with a toy flywheel-powered motorcycle for spectacular stunt action. Kids activate the bike to send it soaring through an array of awesome props and challenges and can quickly reconfigure the stunt modules for different competitions and performances.


Set the scene for exciting action-packed play with this LEGO® City Stunt Park (60293) playset, featuring a flywheel-powered stunt bike and an array of props and challenges for awesome performances.


What's in the box? All kids need to build a modular toy stunt park with 2 launch ramps, obstacles, fire, spider cage and a flywheel-powered stunt bike, plus a LEGO® City TV Tread Octane minifigure.


Kids activate the flywheel stunt bike to perform amazing stunts. This playset can also be combined with others from the LEGO® City Stuntz range for even bigger events and performances!


When built, the Stunt Park measures over 4 in. (10 cm) high, 11.5 in. (30 cm) wide and 5 in. (13.5 cm) deep.