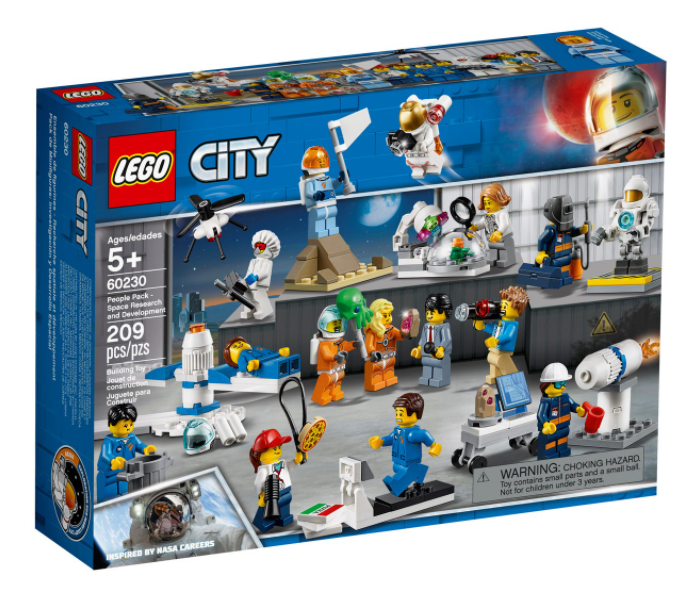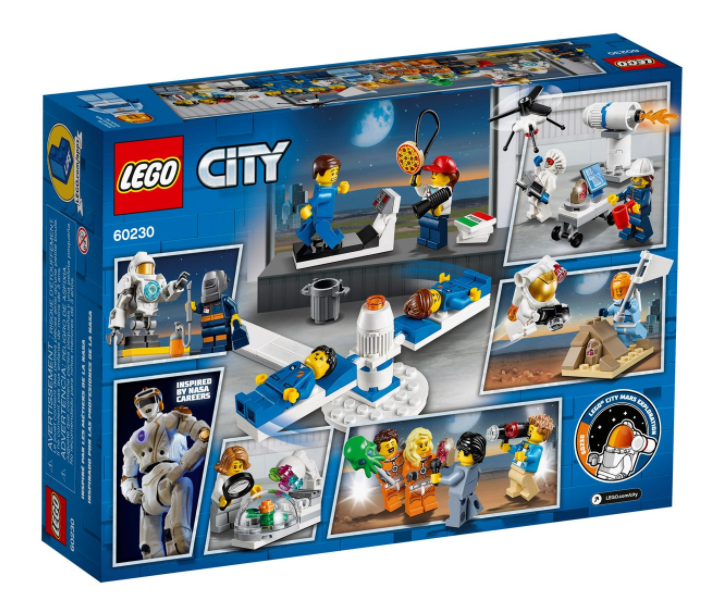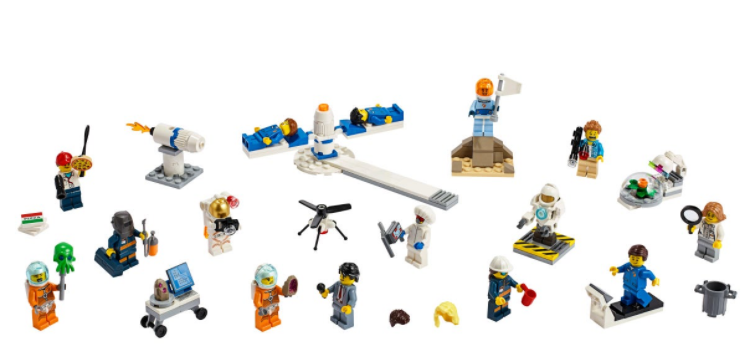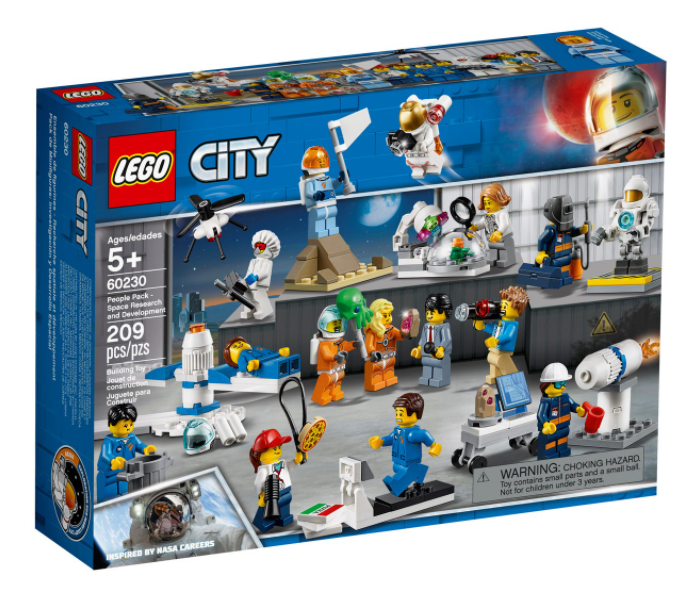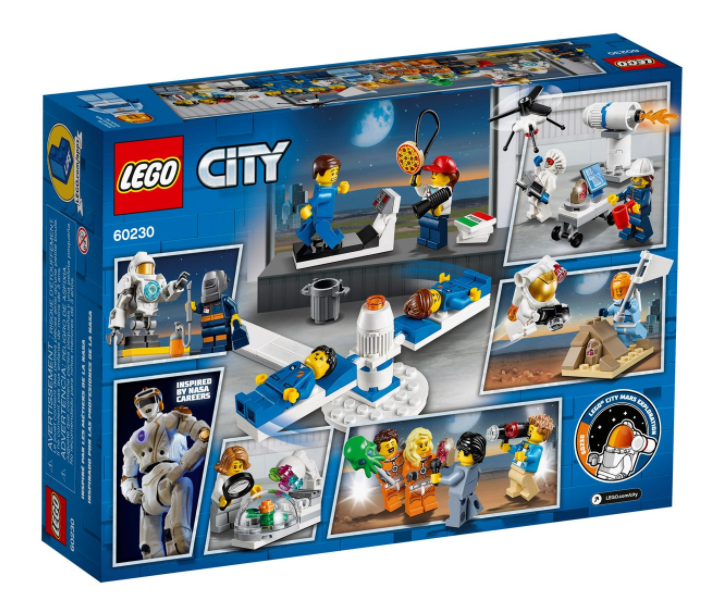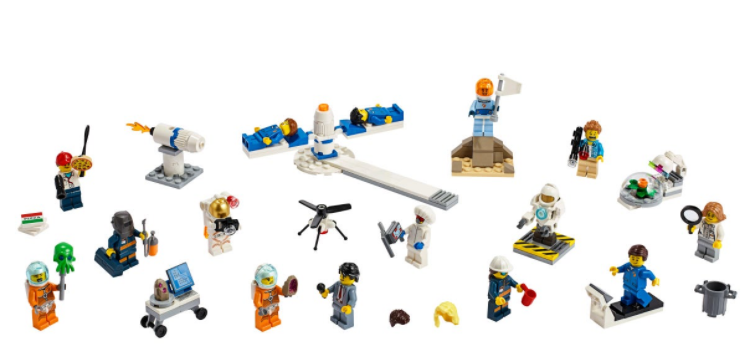 Sold out
LEGO® City People Pack – Space Research & Development 60230
PRODUCT #60230
AGE 5+
209 PIECES
Give young space adventurers a treat with a NASA-inspired set full of minifigures and space-related kids' toys. This cool LEGO City 60230 People Pack – Space Research & Development construction toy includes a bunch of new minifigures in different jobs relating to space travel and exploration. This set also features a spinning G-force astronaut training machine with two seats, treadmill, rocky ground scene, drone with spinning rotor, plant growing pod, robot stand, computer stand and a test rocket with stand, plus 14 minifigures and a robot figure.
Includes 14 LEGO® City minifigures: 7 astronauts, a reporter, camera operator, personal trainer, a drone engineer, rocket engineer, a mechanical engineer and a botanist plus a robot figure.
Features a spinning G-force training machine, 2 beds, treadmill, drone with spinning rotor, growing pod with plant, robot stand, rocky ground scene, computer stand with screen and a test rocket with stand.
Accessory elements include a magnifying glass, welder, white flag, megaphone, camera, microphone, alien head on a stick, 2 astronaut helmets with blue visor, astronaut helmet with golden visor, Extra Vehicular Activity suit with a golden visor and light, trashcan, mug, drone remote, pizza boxes, pizza, 2 new-for-June-2019 geodes and a toolbox.