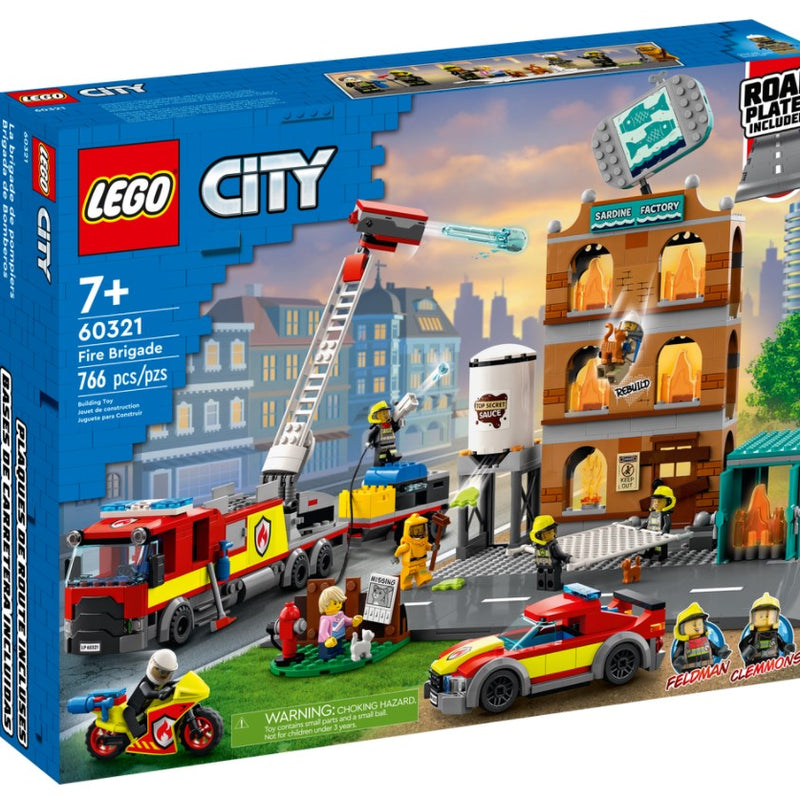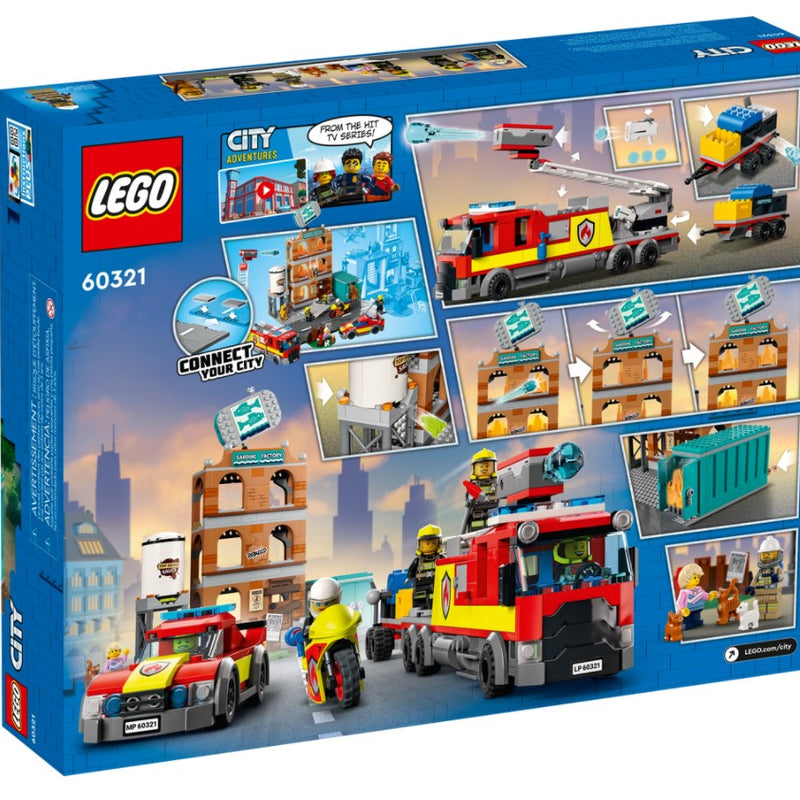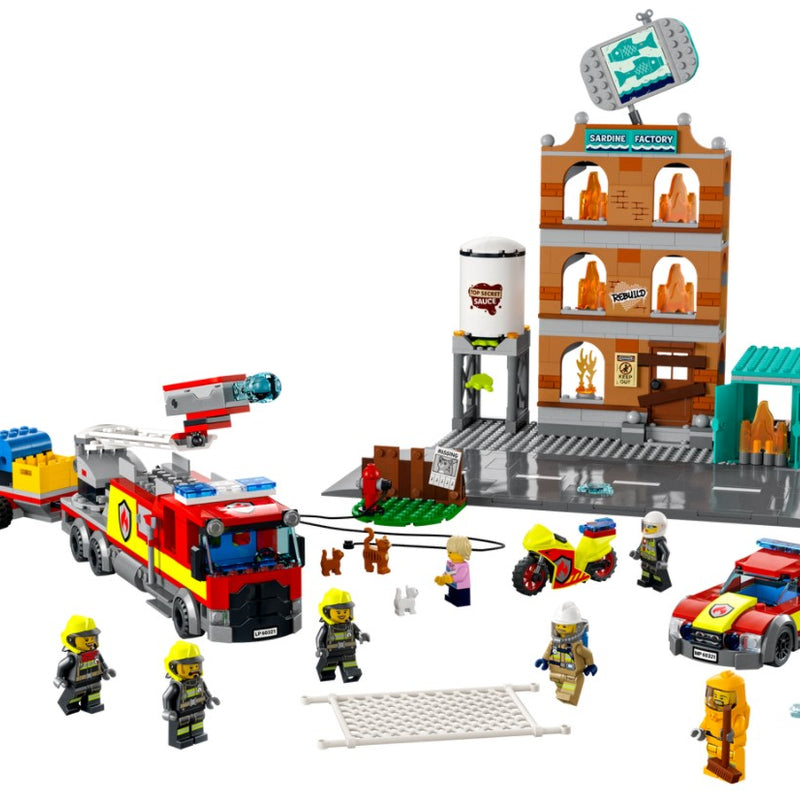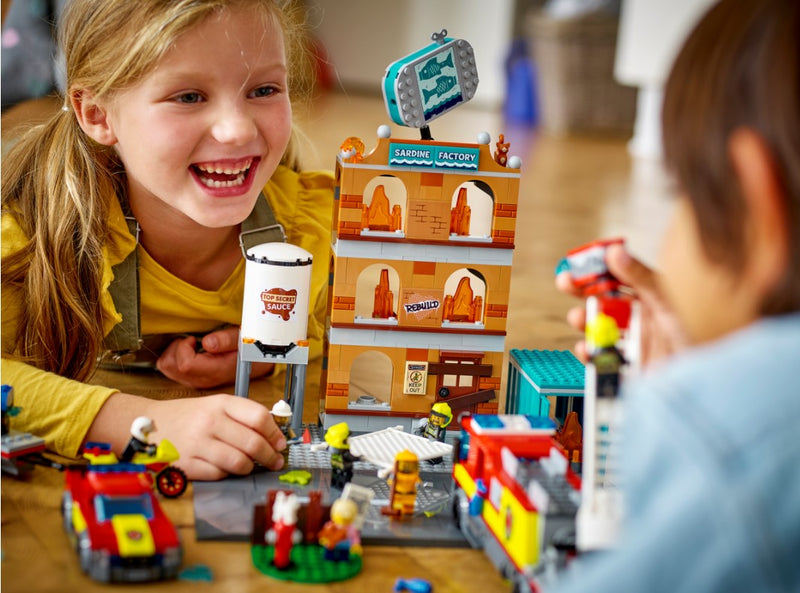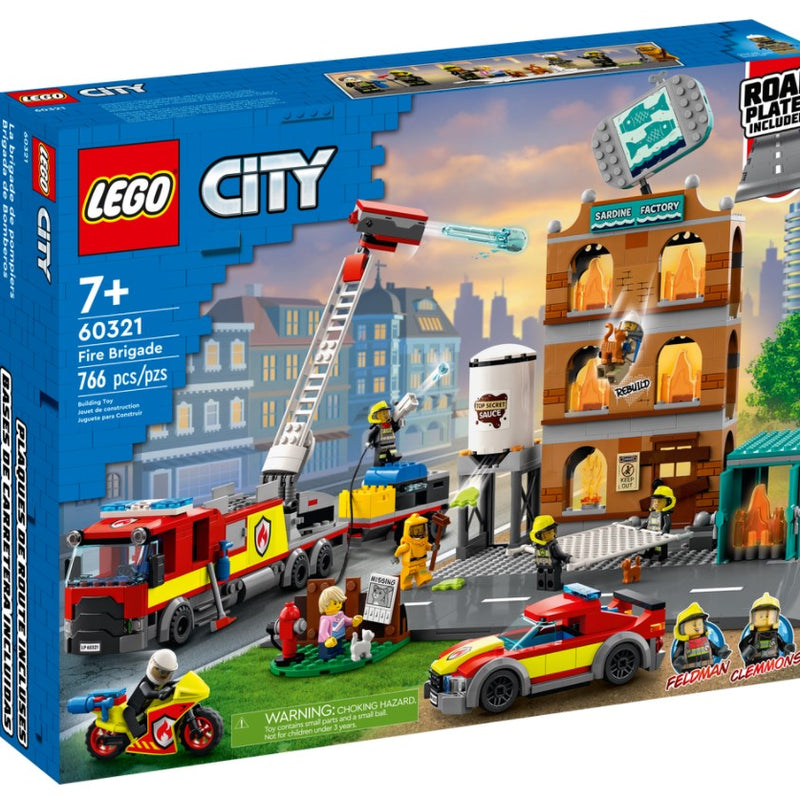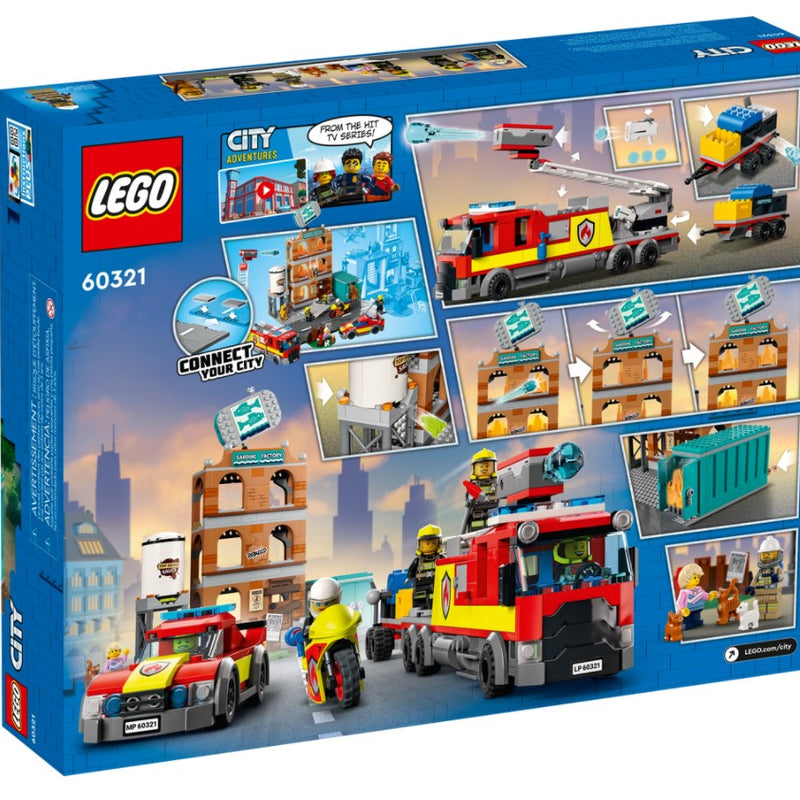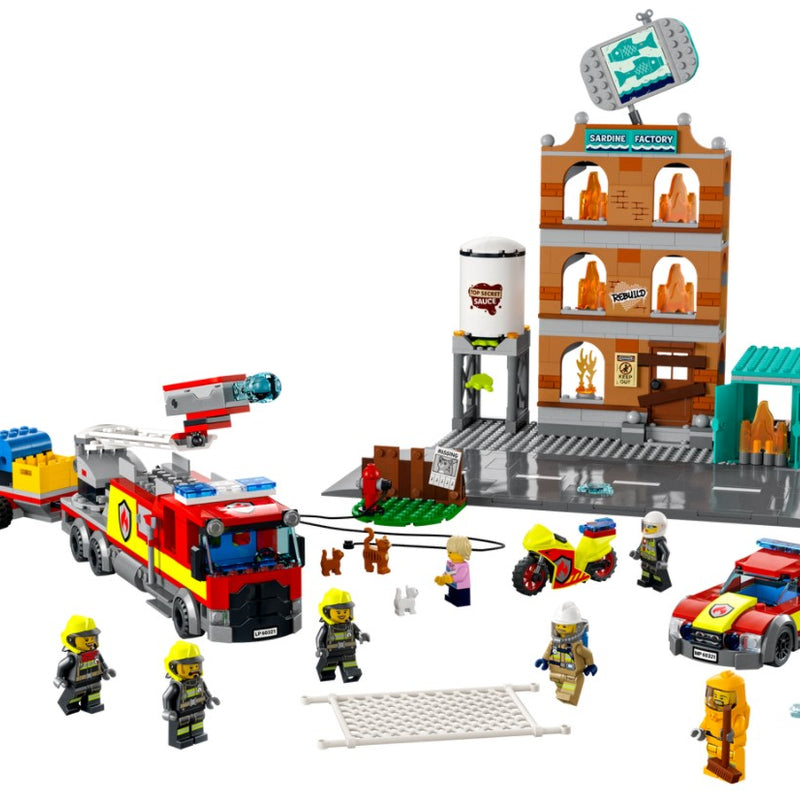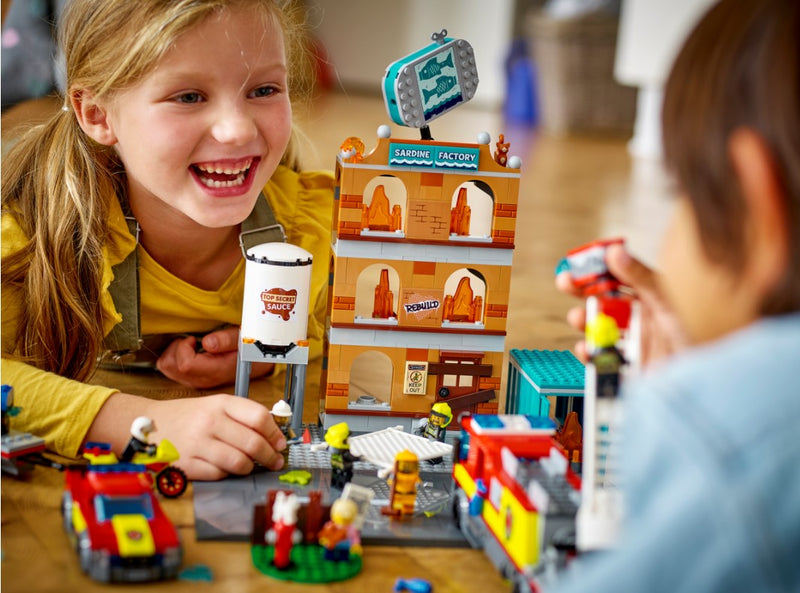 Sold out
LEGO® City Fire Brigade 60321
PRODUCT #60321
AGE 7+
766 PIECES

This LEGO® City Fire Brigade (60321) toy playset is packed with inspiration for imaginative play. Designed for ages 7 and up, it includes a 3-level sardine factory with fold-back LEGO flames and a 'secret sauce' vat, plus a firetruck and trailer that shoot water elements, a fire motorbike and a fire chief's pickup. Add the dog and cat figures and 5 minifigures, including 2 LEGO City TV characters, and let the play begin!


Firefighter playset for kids aged 7 and up – Take kids to the heart of the action with this multi-model LEGO® City Fire Brigade (60321) set, complete with 2 LEGO City Adventures TV series characters.


What's in the box? – All kids need to build a toy fire truck, trailer, motorbike, fire pickup, sardine factory fire setting and more, plus 5 minifigures, a dog and a cat figure and 3 kitten figures.


Fun functions add to kids' play – Launch LEGO® water elements to knock back the flames, activate a back draft function in the cargo container and spill 'secret sauce' elements from the factory vat.

Dimensions – When built, the sardine factory measures over 12 in. (30 cm) high, 13.5 in. (34 cm) wide and 12.5 in. (32 cm) deep