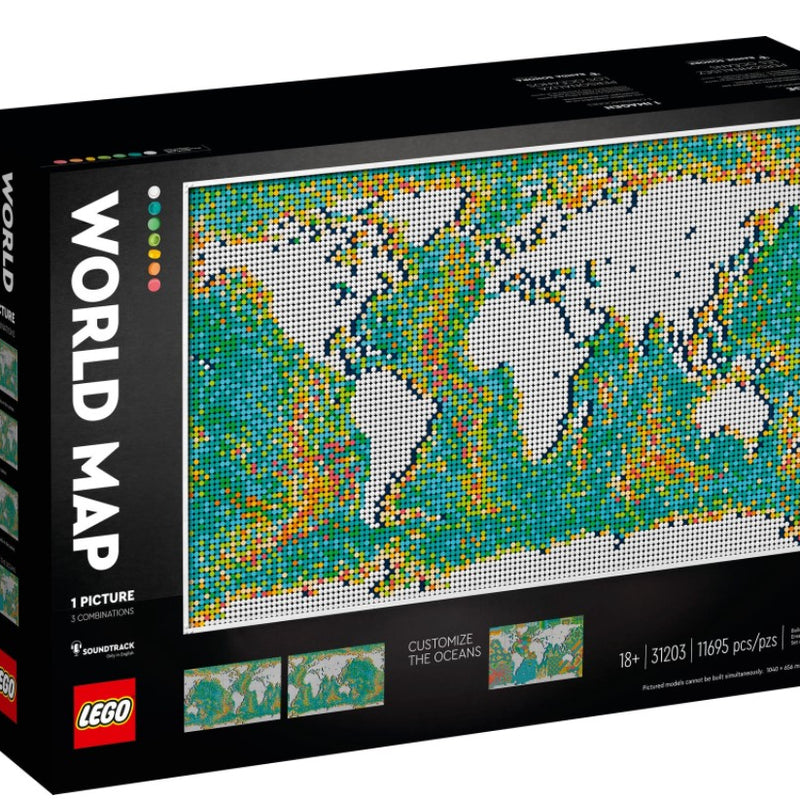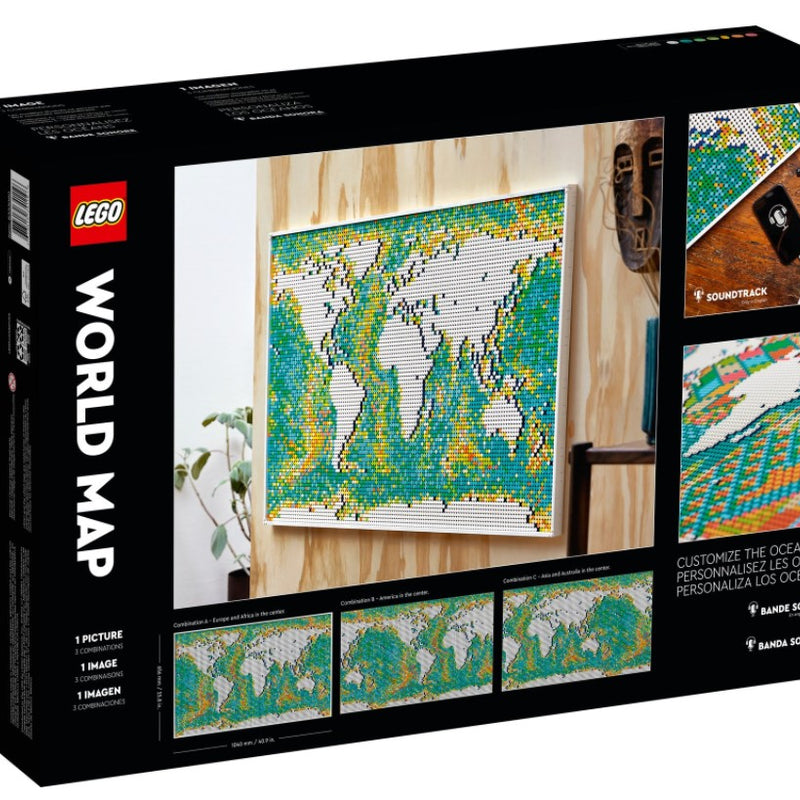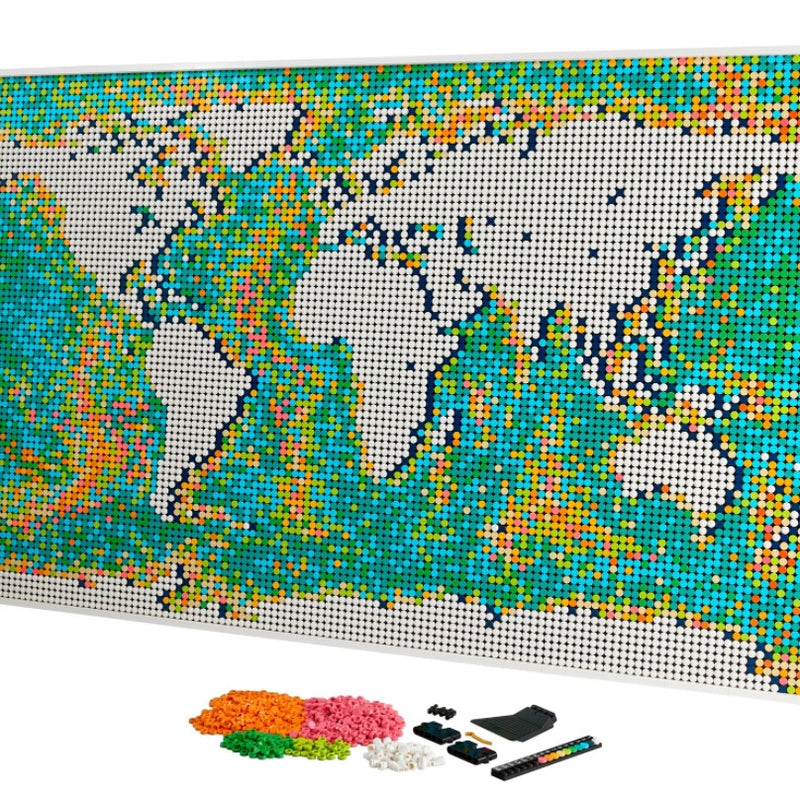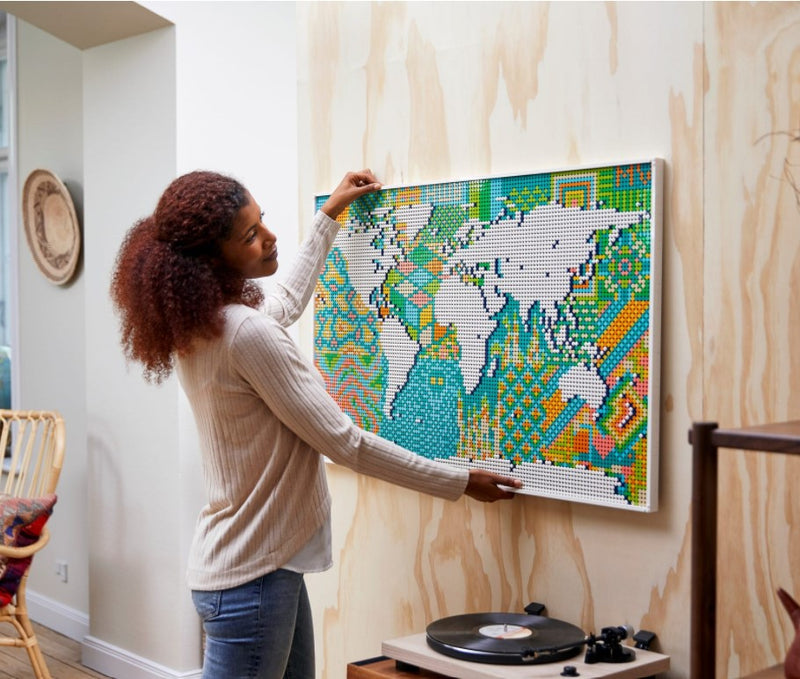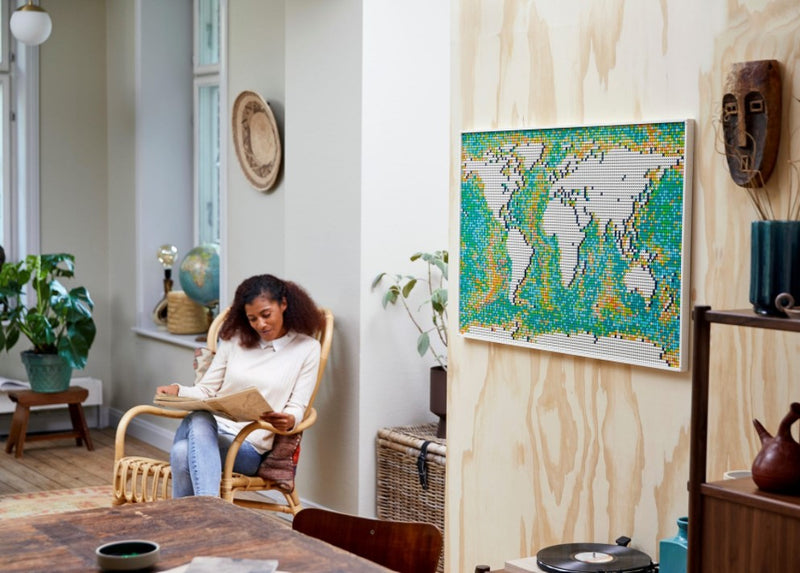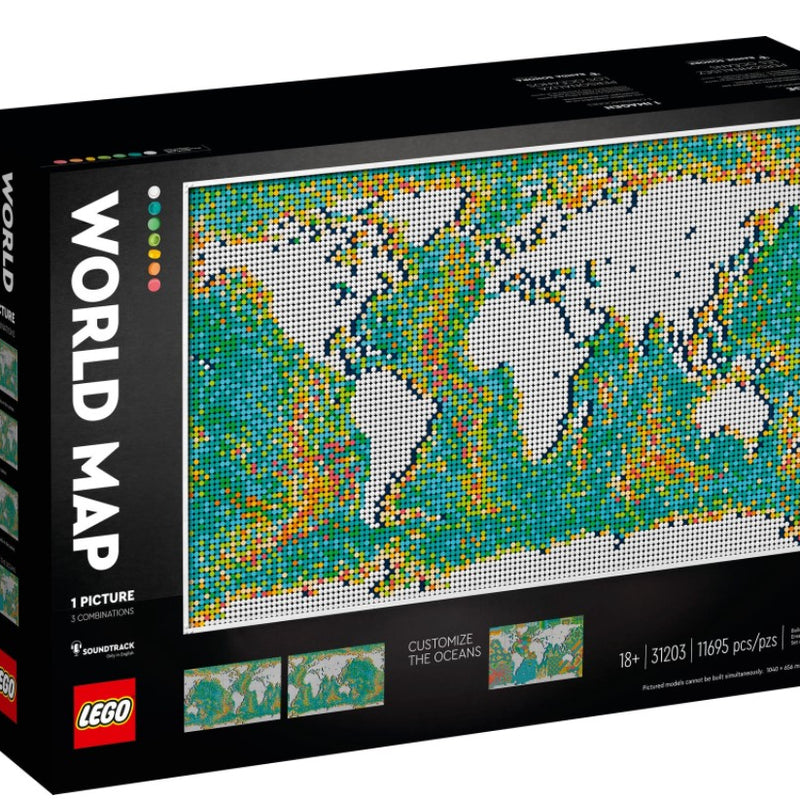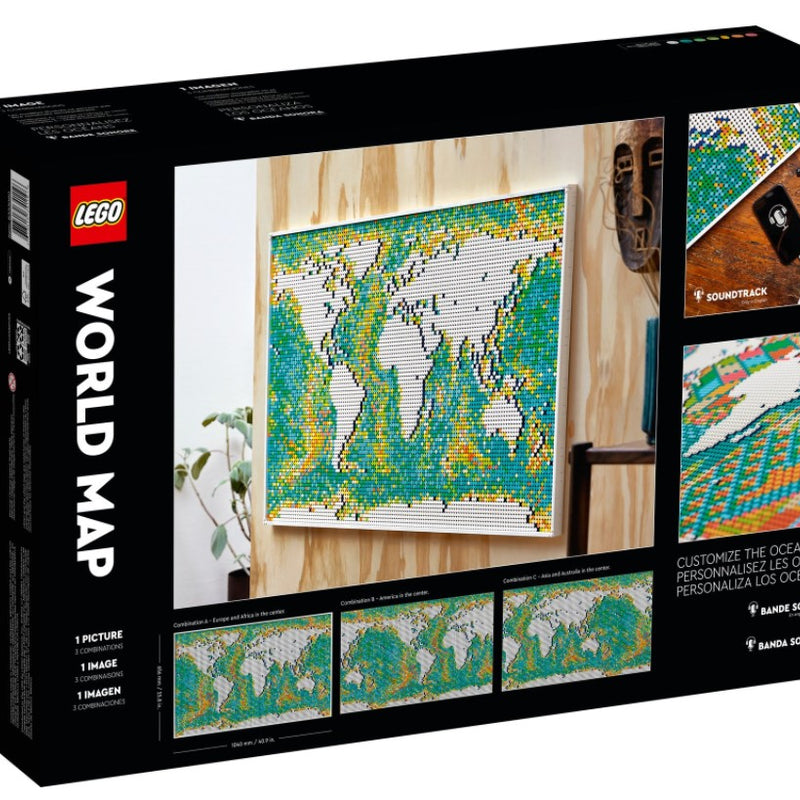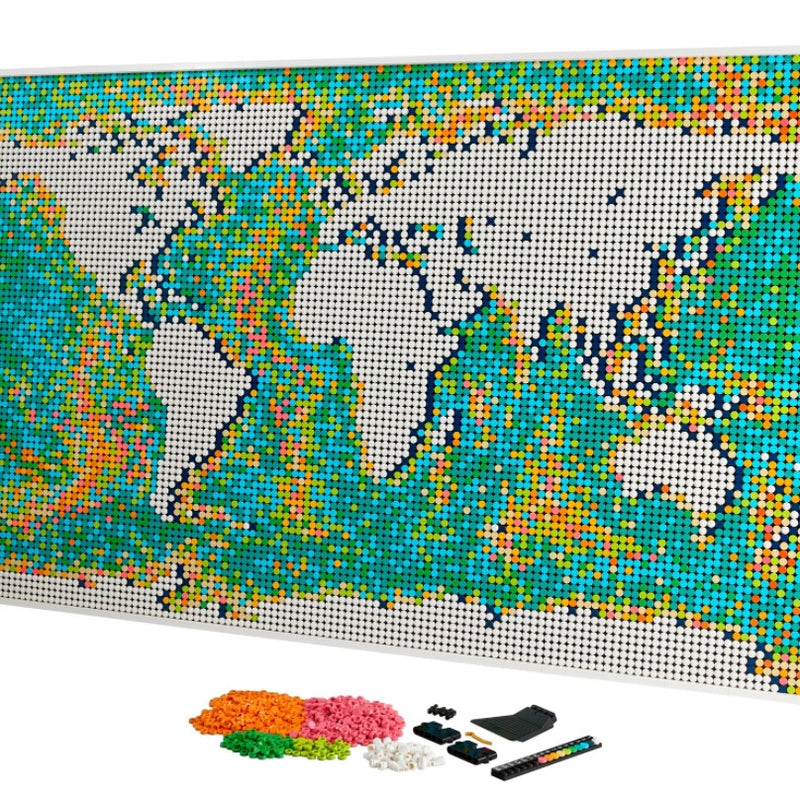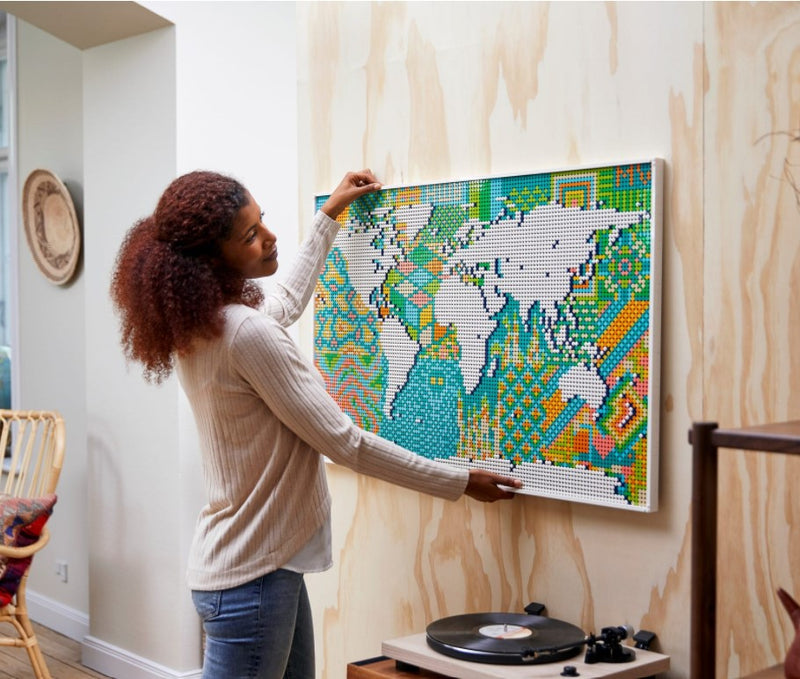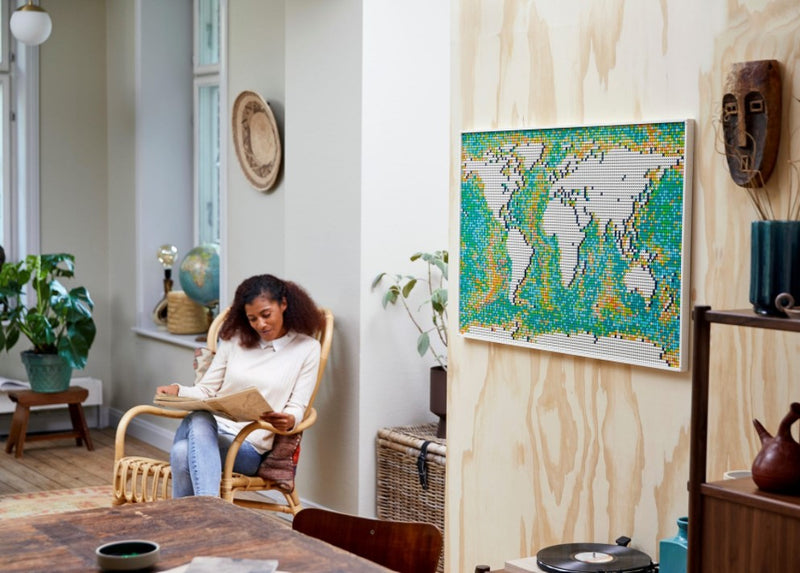 PRODUCT #31203
AGE 18+
11695 PIECES
This re-interpretation of a classic world map lets you put your creativity on display. You can use the included inspiration to build the map, or customize the oceans to give the map a personal twist and rebuild the world. Landmass sections can be moved to refocus the map on 1 of 3 sections of the world. Customize it further with colorful brick-built pins to highlight meaningful places.
this LEGO® ART set, consisting of 11,695 pieces, including 40 canvas wall decor plates, a brick-built frame, 2 unique hanging elements and a tile tool for easier rebuilding.

This kit immerses you in your passion for travel and DIY creativity while you relax and recharge.

With the included Soundtrack, you can enjoy an audio world tour as you build. Build and display this unique, ocean depths-inspired world map that's full of lush, vibrant colors you can use for the background.

To extend the joy, rebuild the map to reflect your own world view. This piece measures over 25.5 in. (65 cm) high and 40.5 in. (104 cm) wide, and offers a challenging activity for you or other map enthusiasts in your life who love DIY projects.