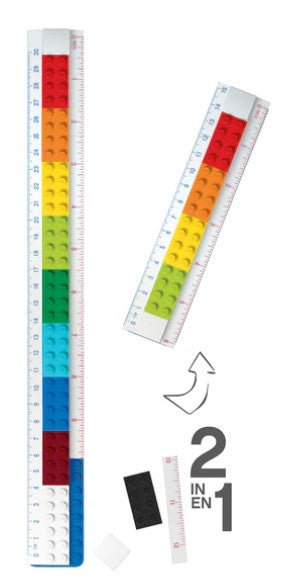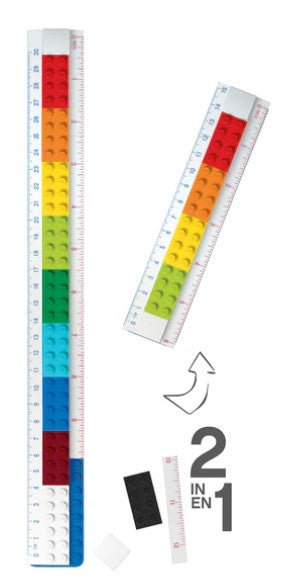 Sold out
LEGO® 2.0 Stationery Buildable Ruler with Minifigure 52558
PRODUCT #52558
AGE 6+
1 
PIECE
Features a buildable LEGO ruler that can be built to 15cm or 30cm lengths, with assorted colored LEGO plates for creating your own designs.
Dual sided measuring ruler, centimeter scale is on one edge of the ruler and inch scale is on the other edge. Can meet your different measuring needs.
Add a personal touch to your stationery by attaching your own LEGO bricks or attaching minifigures to make something truly unique.
Makes a great gift for LEGO fans of all ages!

Dimensions

 : 18.3 x 9.9 x 2.4 

cm
Weight

 : 85 

g
Material

 : 

ABS, HIPS

Ruler Length : 30 cm / 12 inches

Units of Measure : Metric, Imperial

Recommended age

 : 

6 years and up