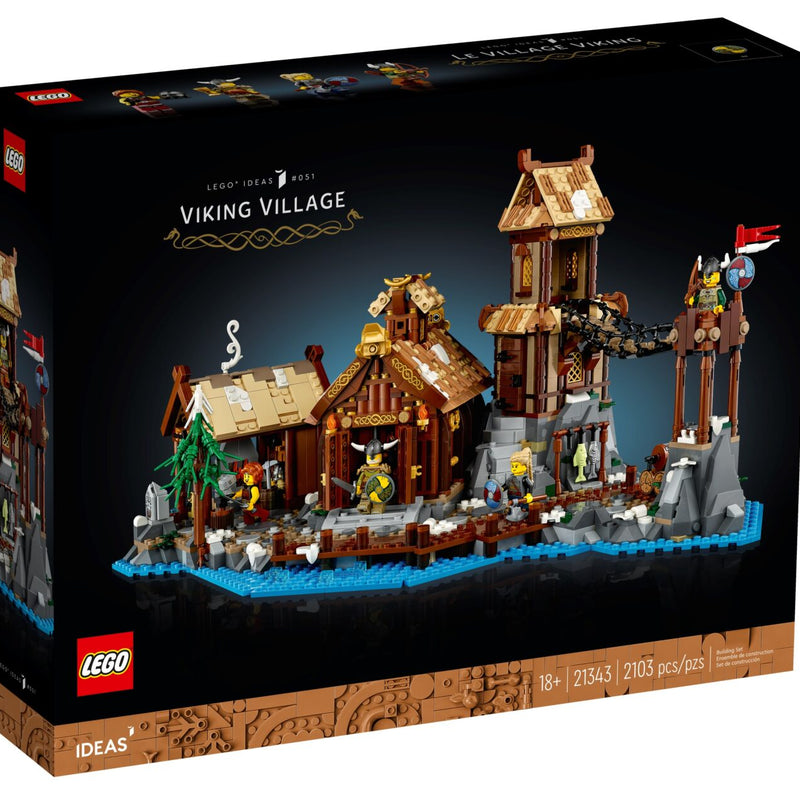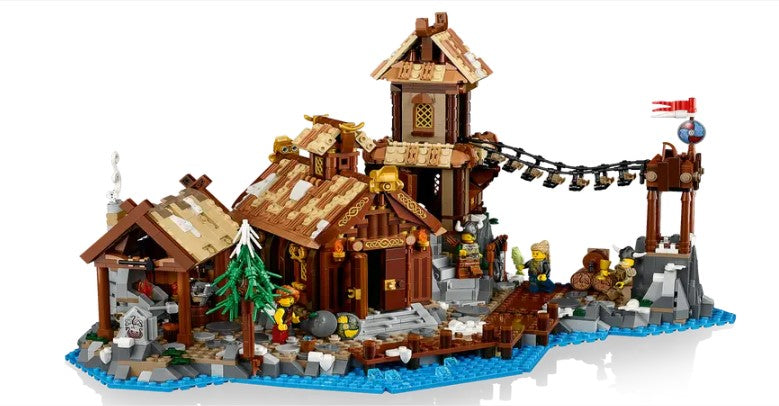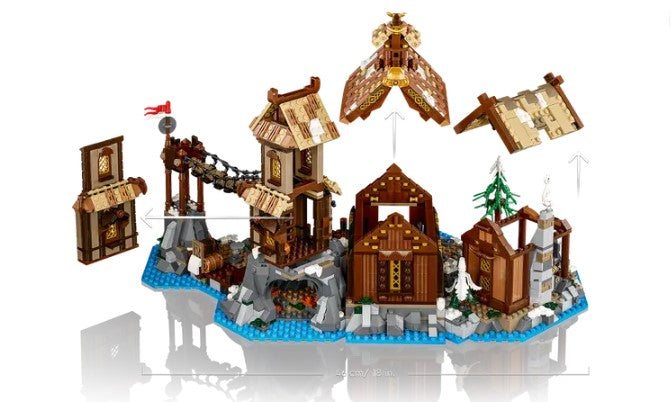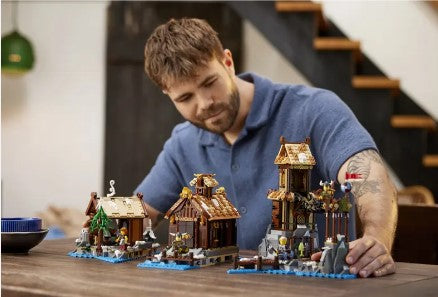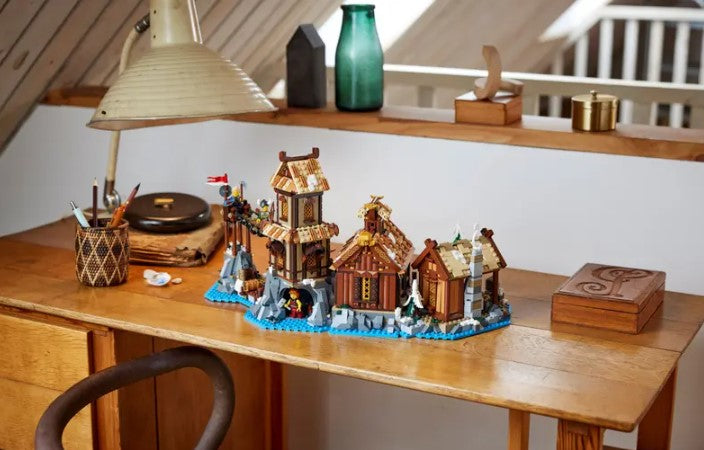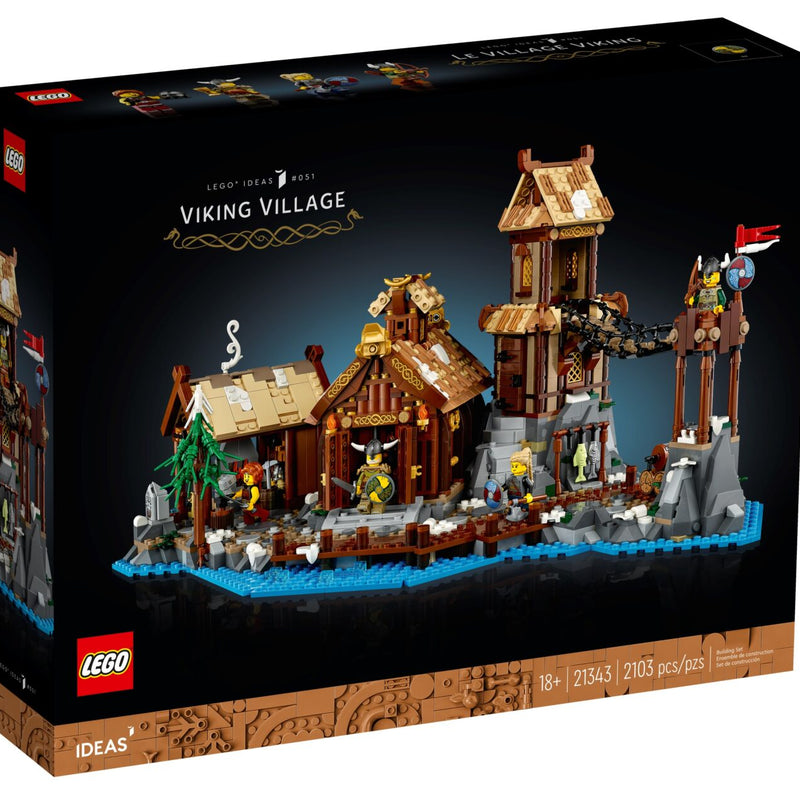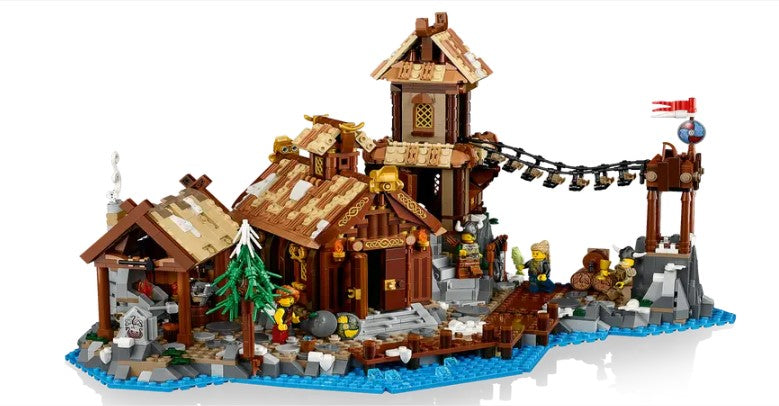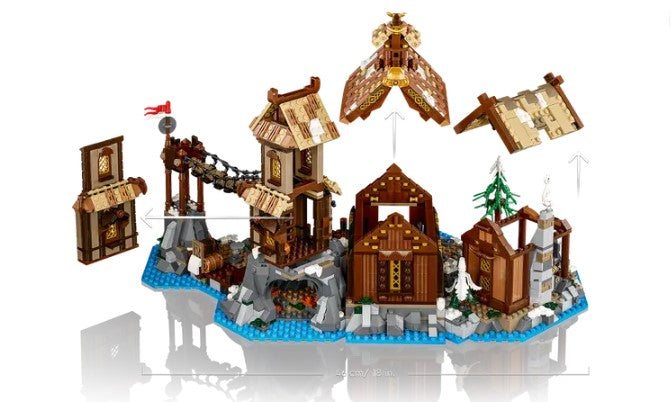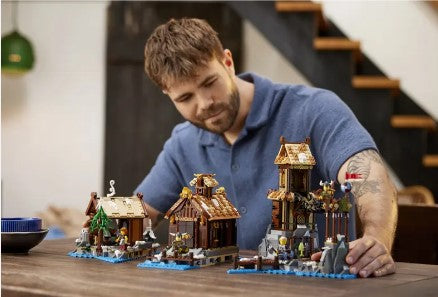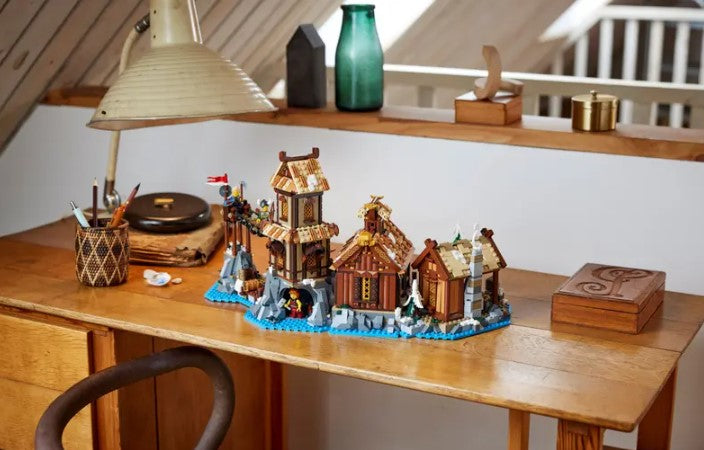 LEGO® Ideas Viking Village 21343
PRODUCT # 21343
AGE 18+
2103 PIECES

Discover delightful features such as the blacksmith's forge with a flame-billowing function, shields printed with Odin's 2 ravens and 2 wolves, the chieftain's throne, a bridge to the watchtower and a cave for mineral mining. And look out for brick-built references to classic LEGO Vikings sets. There are instructions in the box and on the LEGO Builder app to guide you through every step of the mindful creative experience.


LEGO® Ideas Viking Village (21343) play-and-display model – Step back in time to the Viking Age as you build this detailed model, with a blacksmith's smithy, chieftain's longhouse and a watchtower.


4 minifigures – A blacksmith, chieftain, shield-maiden and an archer, plus weapons and accessory elements including multiple shields, a paintbrush, hammer, sword, spear, goblet and a bow and arrow.


Easy access – The blacksmith's smithy and longhouse interiors have removable roofs and the medieval watchtower has a removable wall for easy viewing of the detailed interiors.


Authentic details – A forge with a flame-billowing function, carved rune stone element, shields printed with Odin's 2 ravens and 2 wolves, chieftain's throne, bridge, cave for mineral mining and more.


Brick-built centerpiece – The buildable Viking Village model comprises 3 connectible sections and measures over 9.5 in. (24 cm) high, 18 in. (46 cm) wide and 10 in. (26 cm) deep.