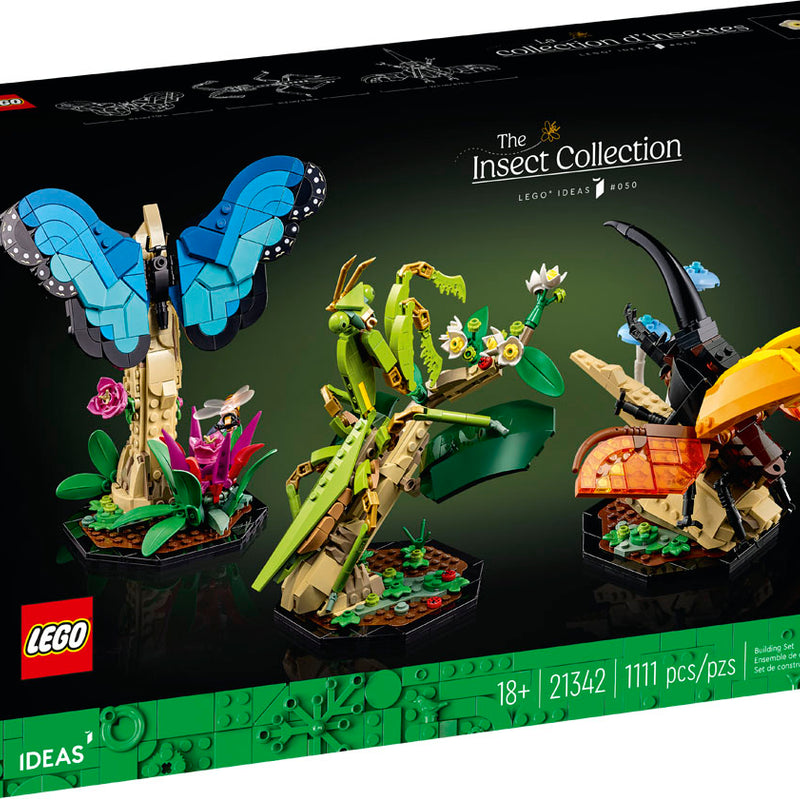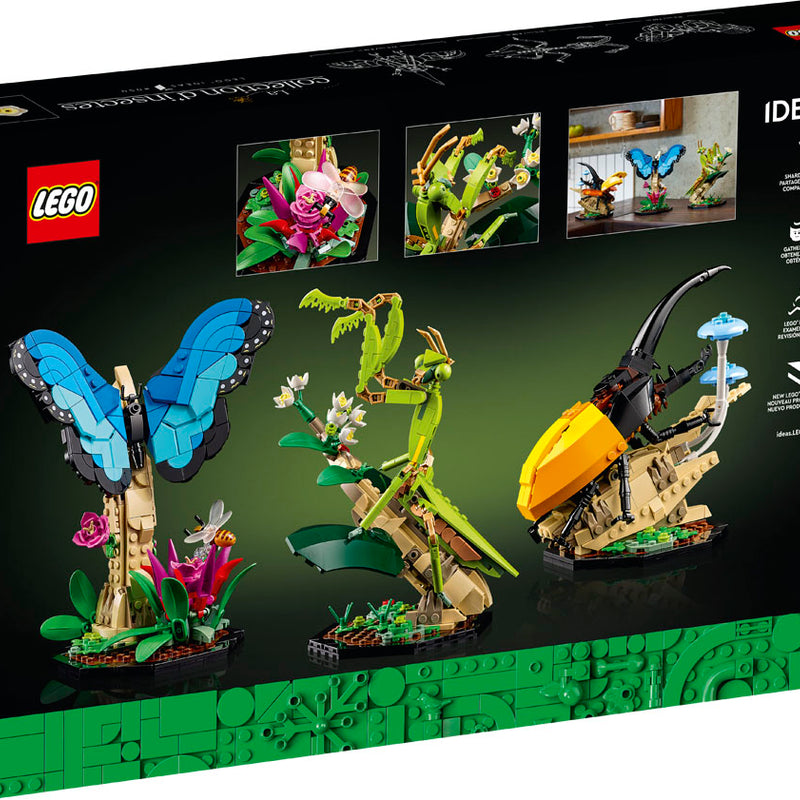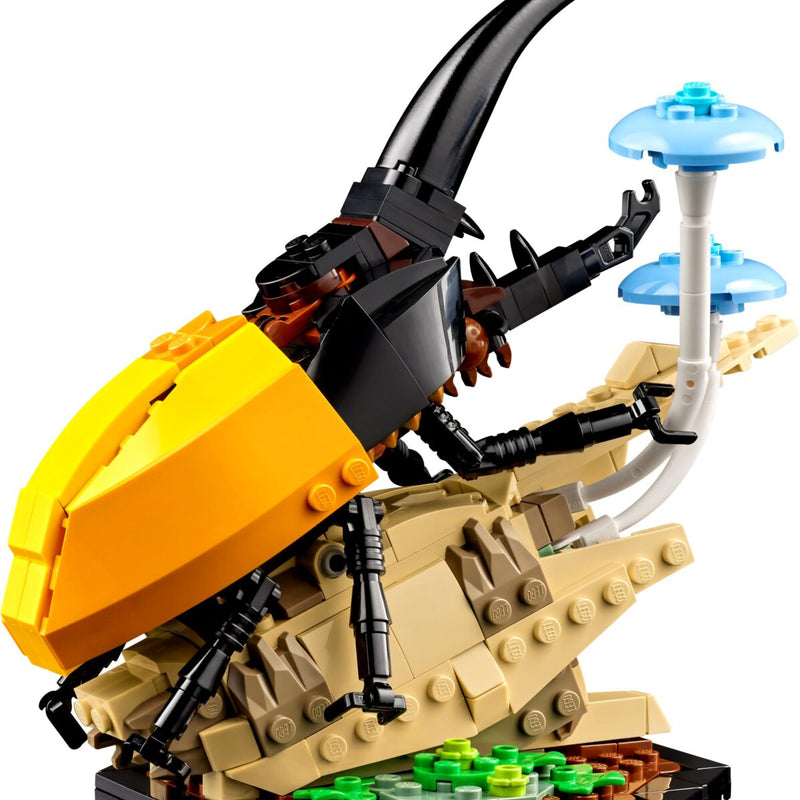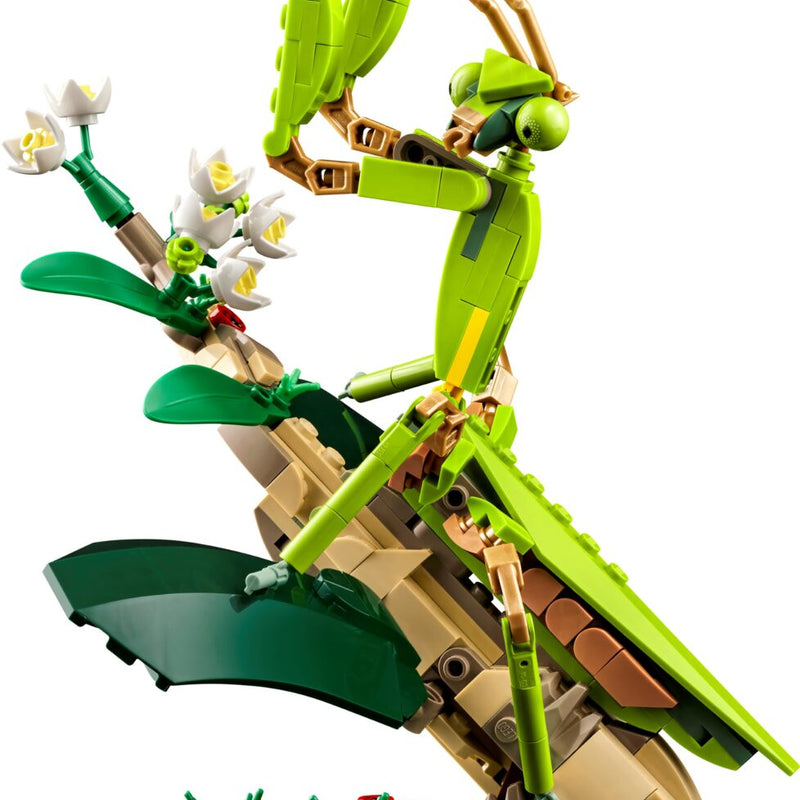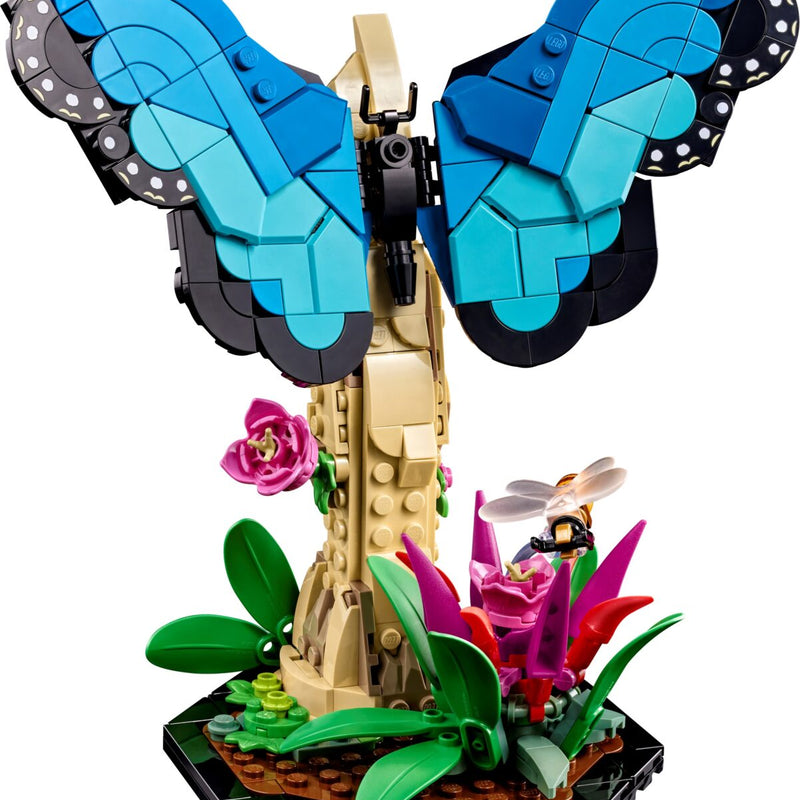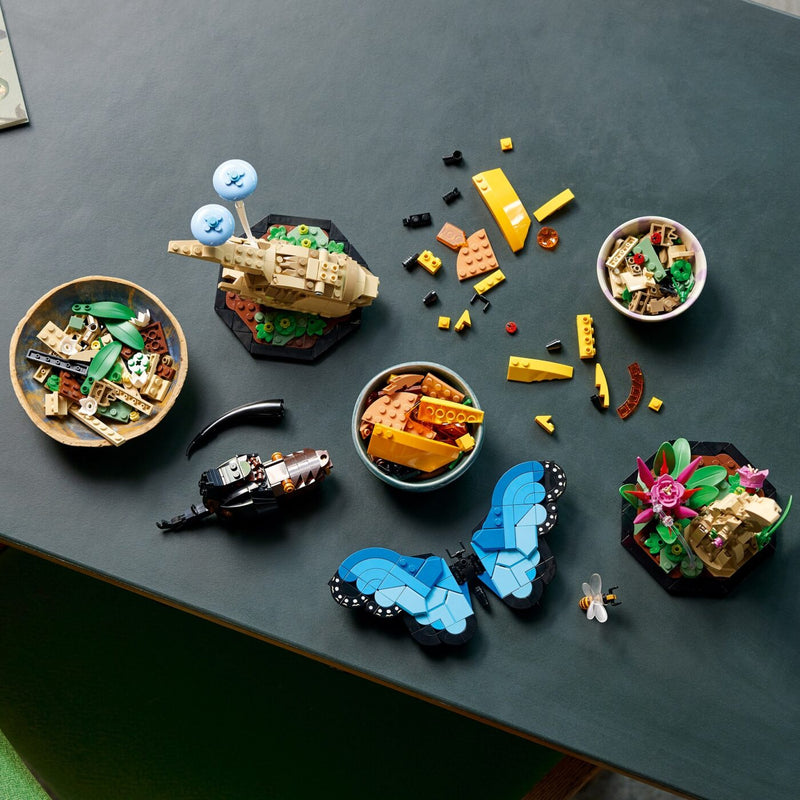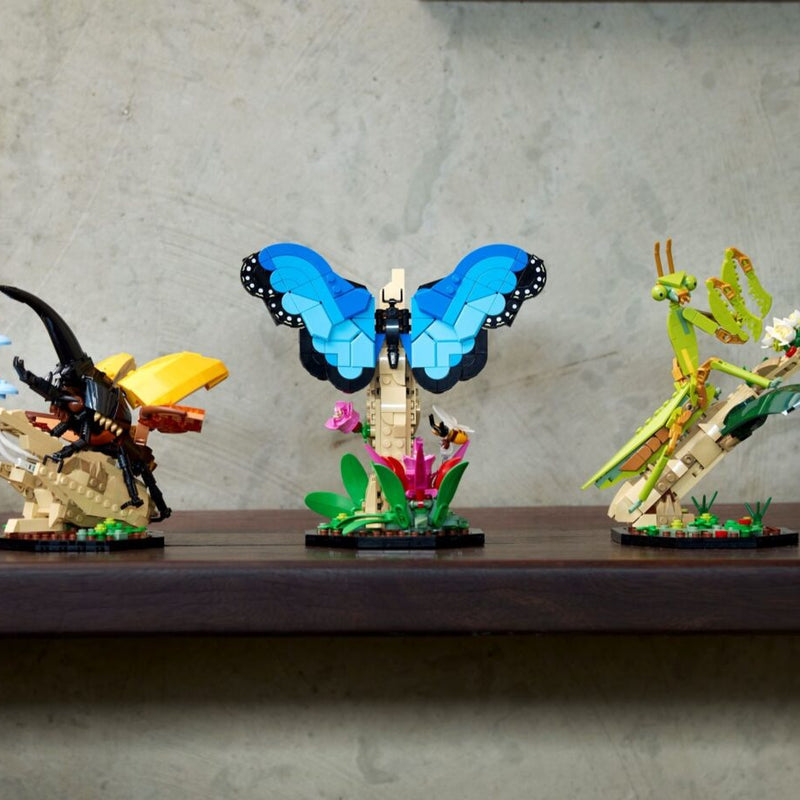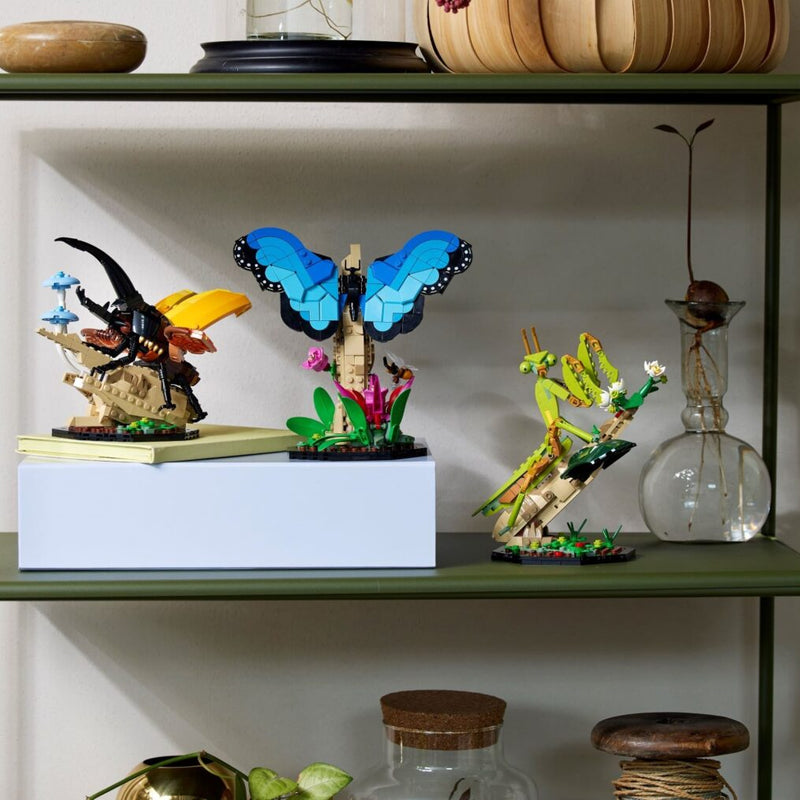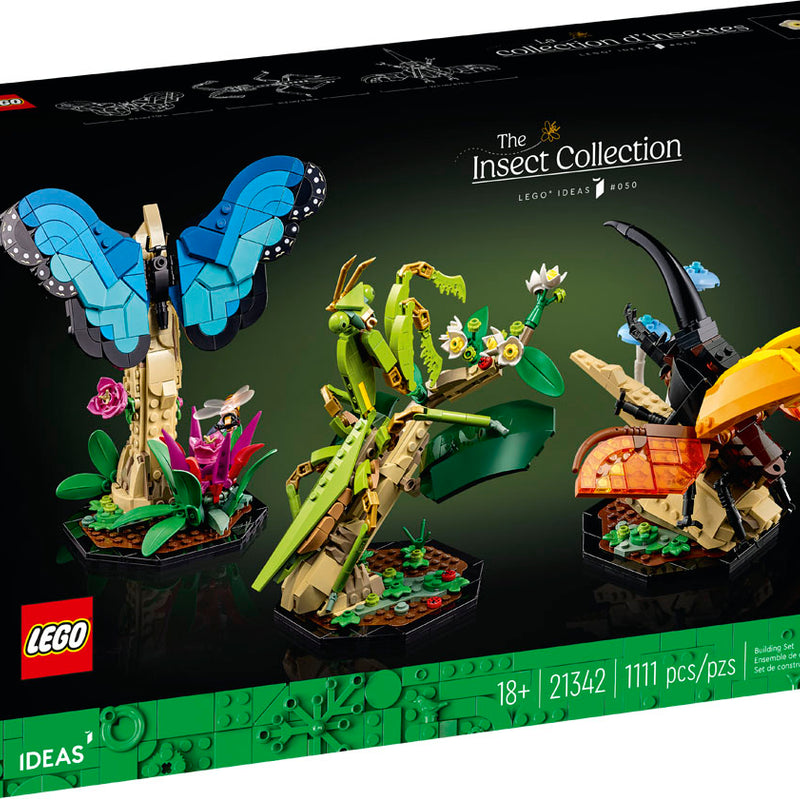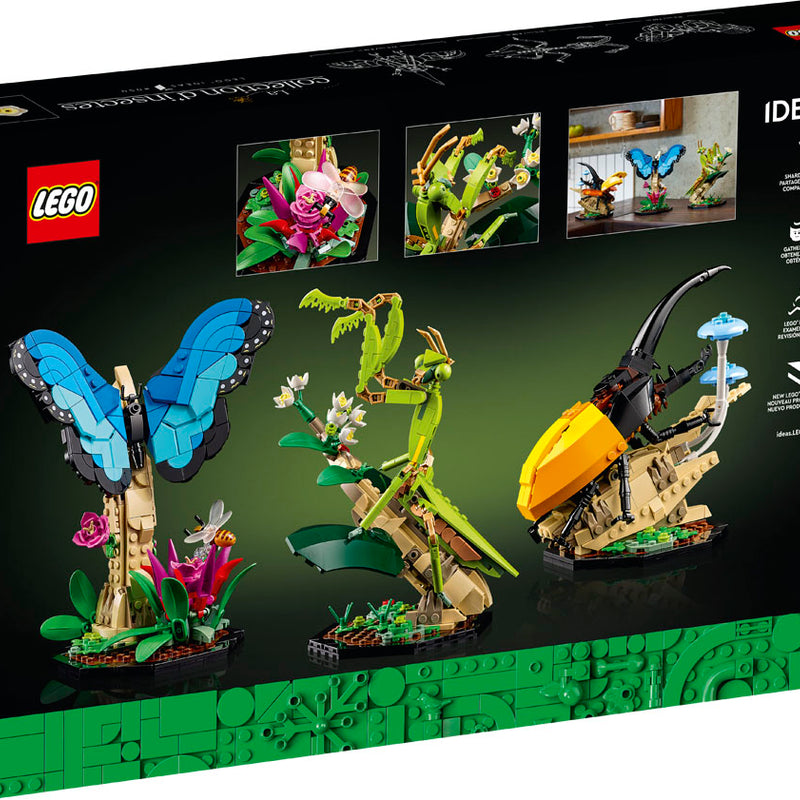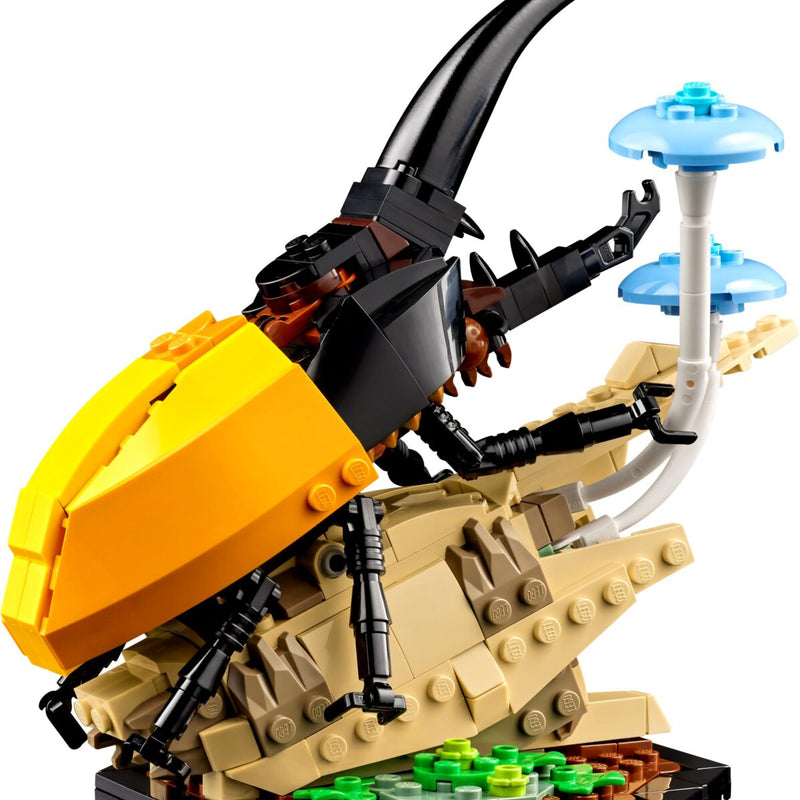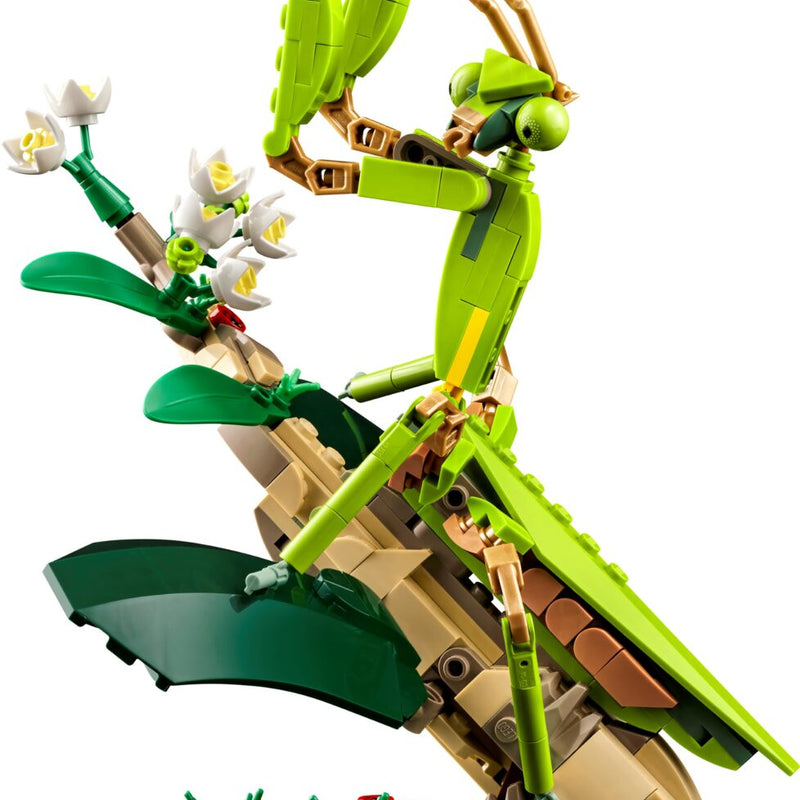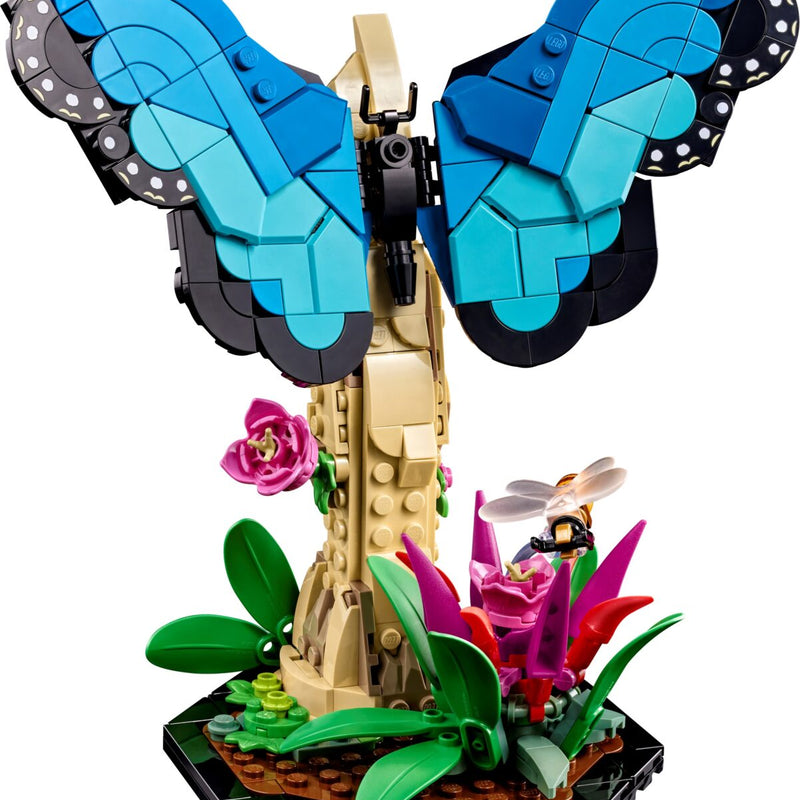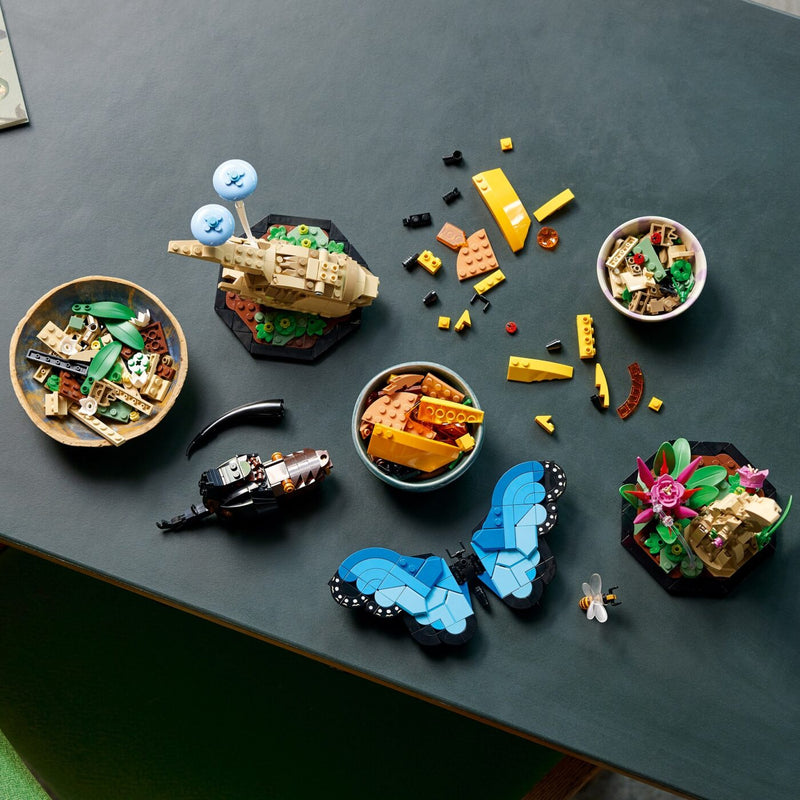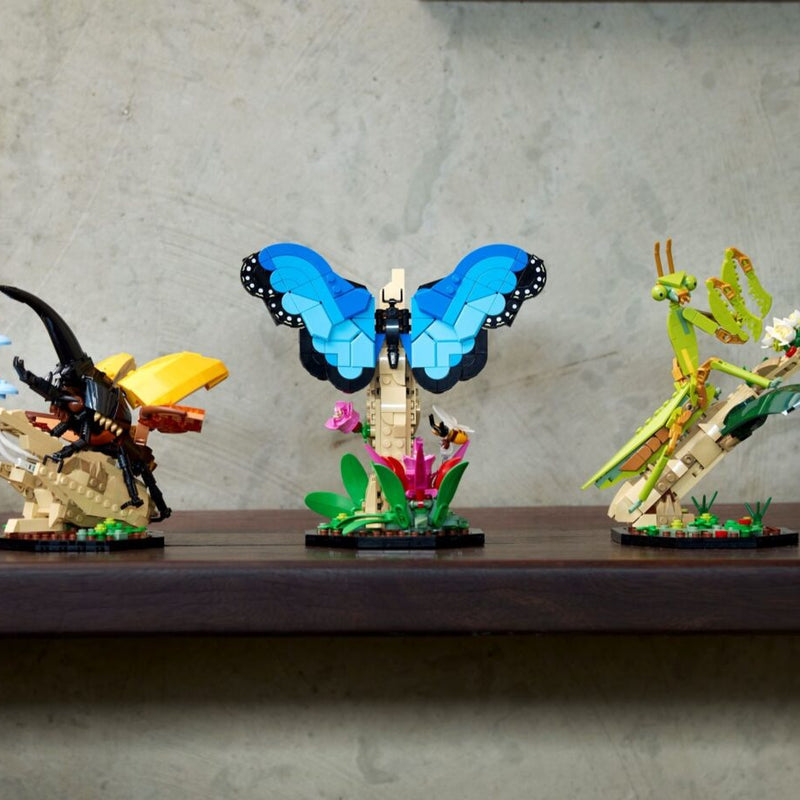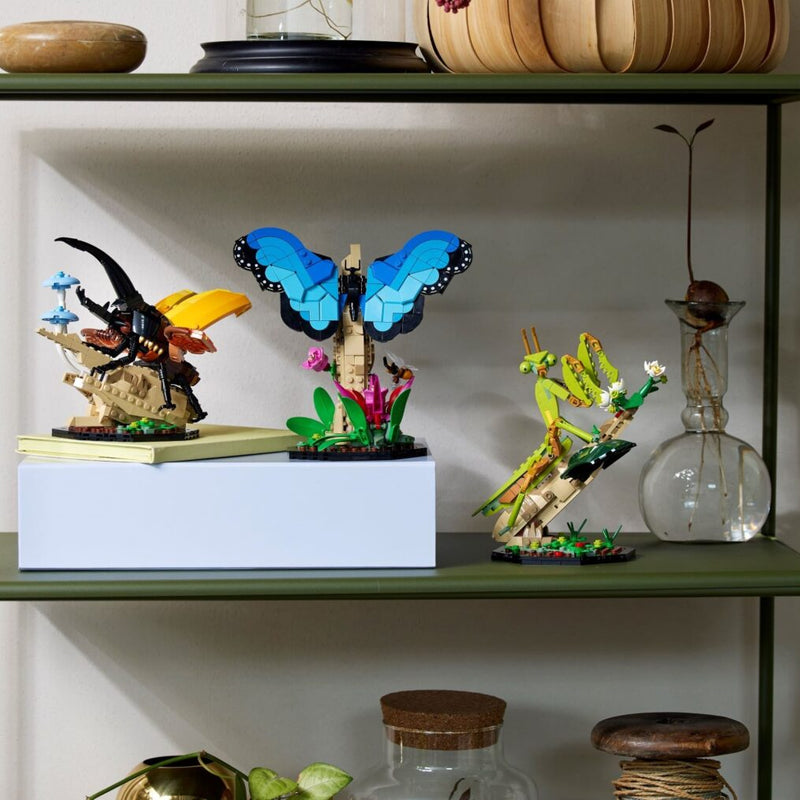 LEGO® Ideas The Insect Collection 21342
PRODUCT # 21342
AGE 18+
1111 PIECES

Display spectacular insects from around the world in your home with the LEGO® Ideas The Insect Collection (21342). A charming gift idea for insect-lovers, this set features detailed, life-size, buildable models of a blue morpho butterfly, a Hercules beetle and a Chinese mantis in their natural habitats.


LEGO® Ideas The Insect Collection (21342) – Take time out to indulge your passion for nature with these 3 life-size, posable, display models of insects in their natural habitats.


Blue morpho butterfly (Morpho peleides) – Capture the shades of blue in this butterfly's wings and its white dots. The model also includes a buildable honeybee and flower.


Hercules beetle (Dynastes hercules) – Build the longest beetle in the world, featuring attachable wings and the characteristic horns of the male of this species.


Chinese mantis (Tenodera sinensis) – This is a detailed, posable model of a female Chinese mantis (a species of praying mantis). Its buildable habitat also features a 7-spotted ladybug.

Designed for display – The buildable Chinese mantis model measures over 7 in. (18 cm) high, 6.5 in. (17 cm) wide and 6 in. (16 cm) deep