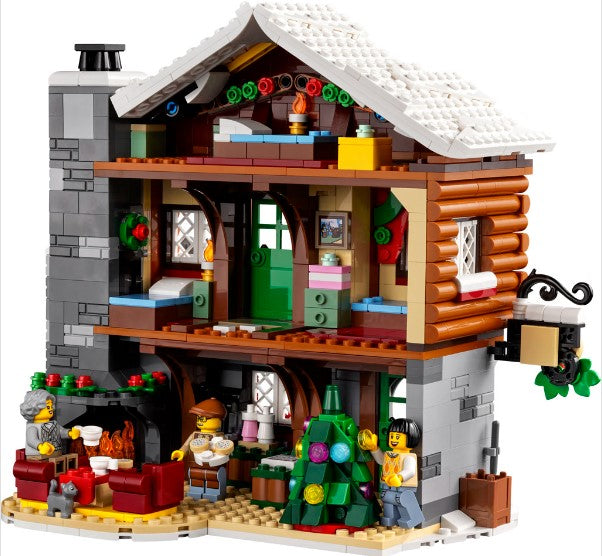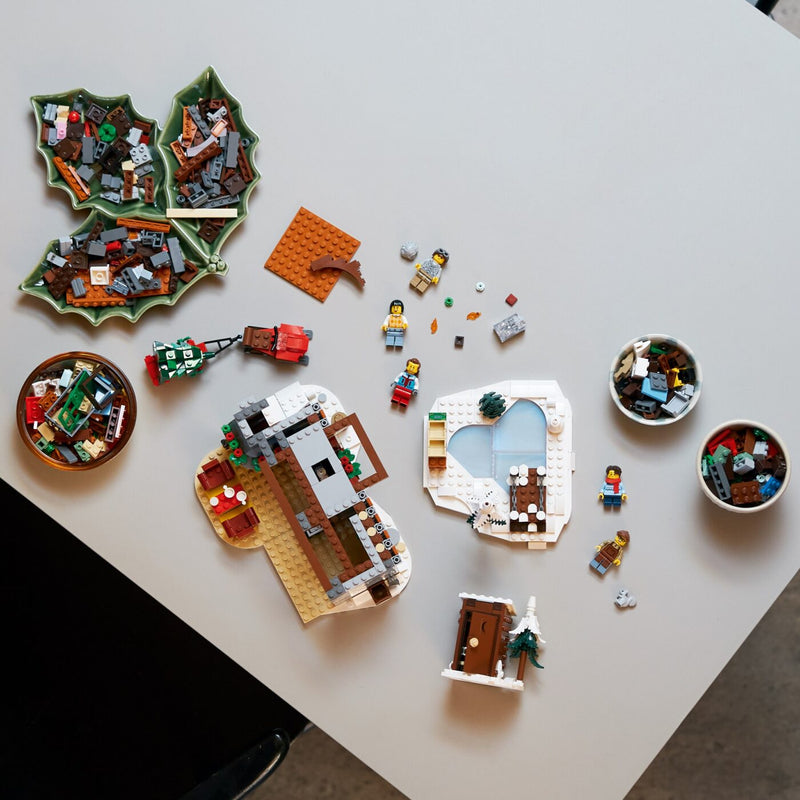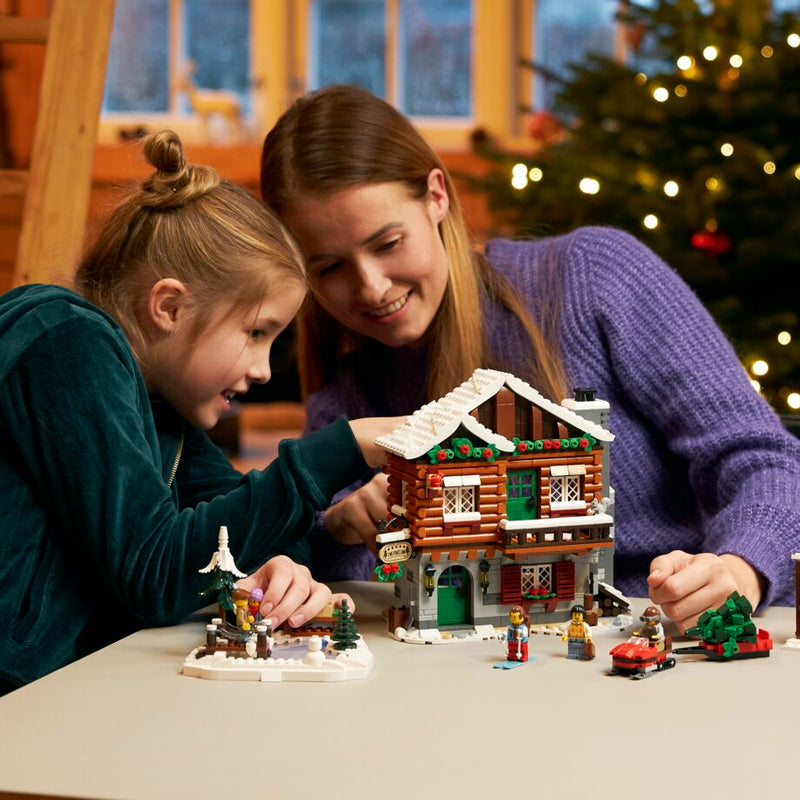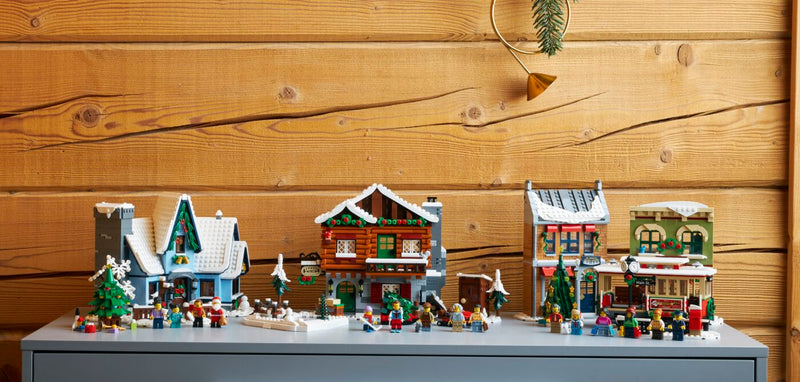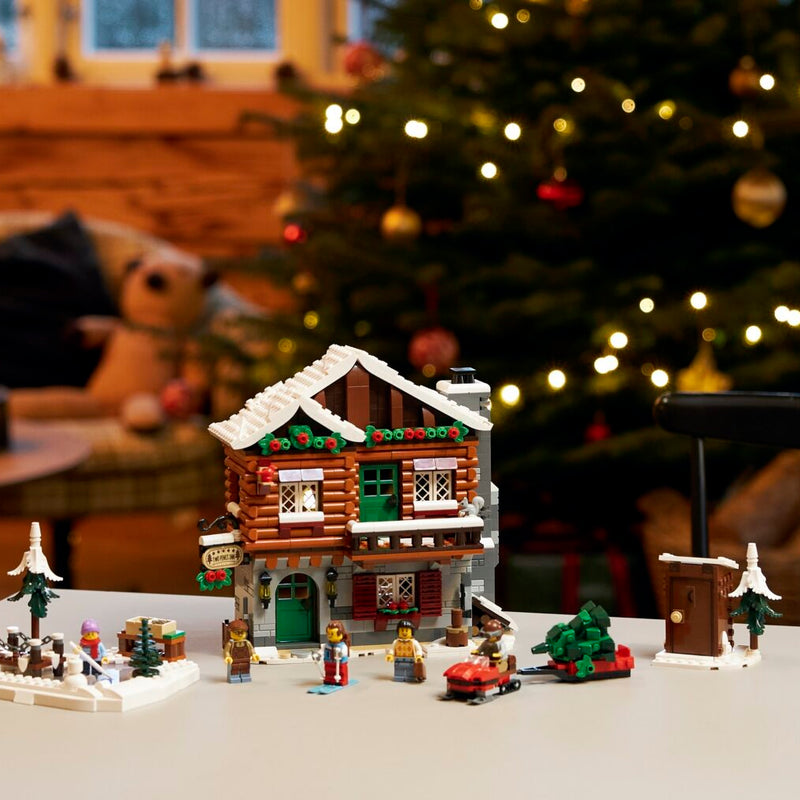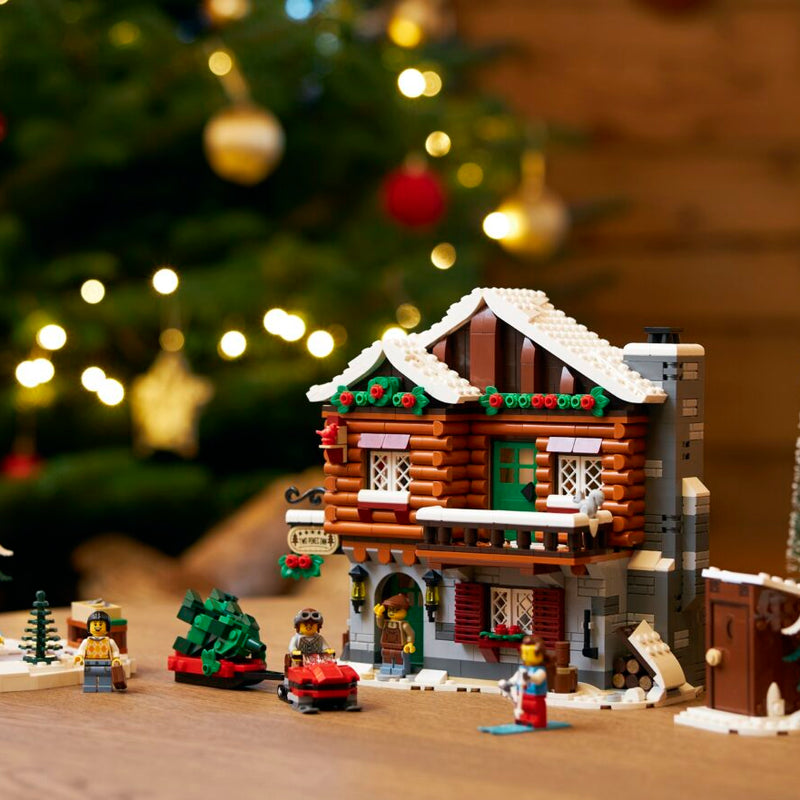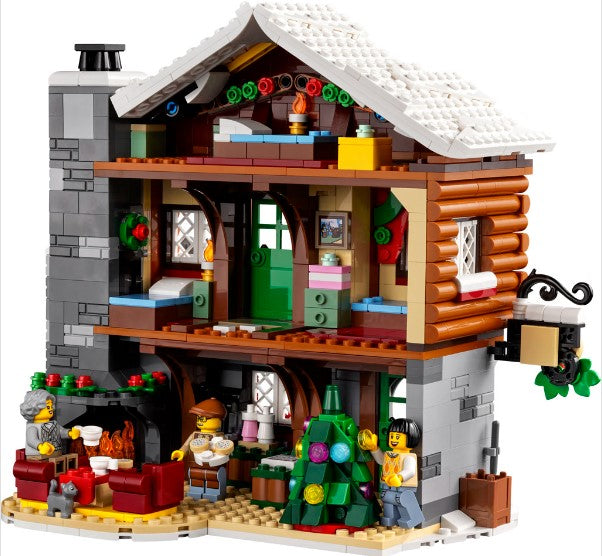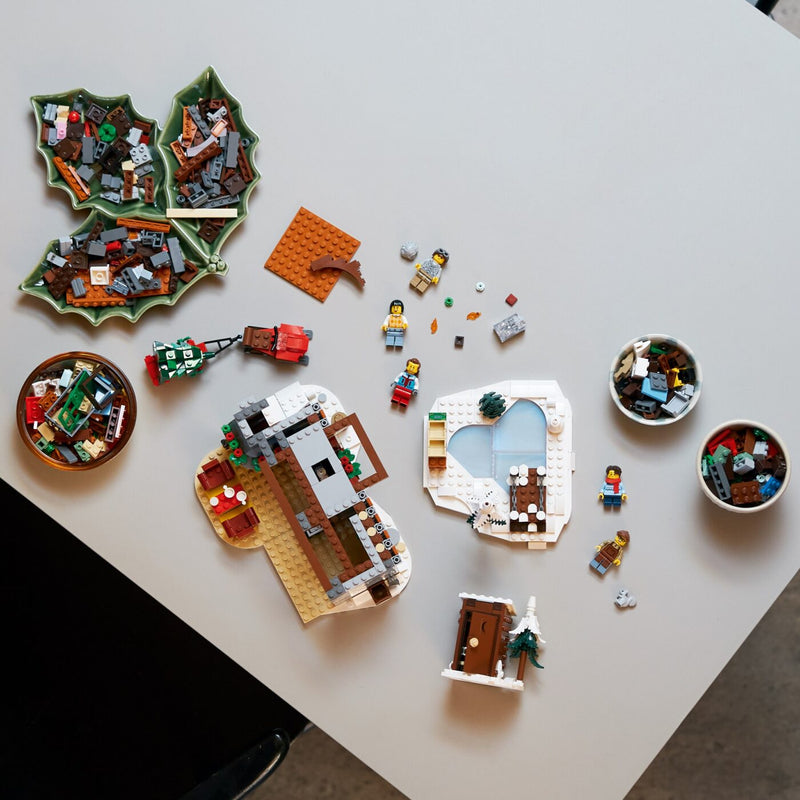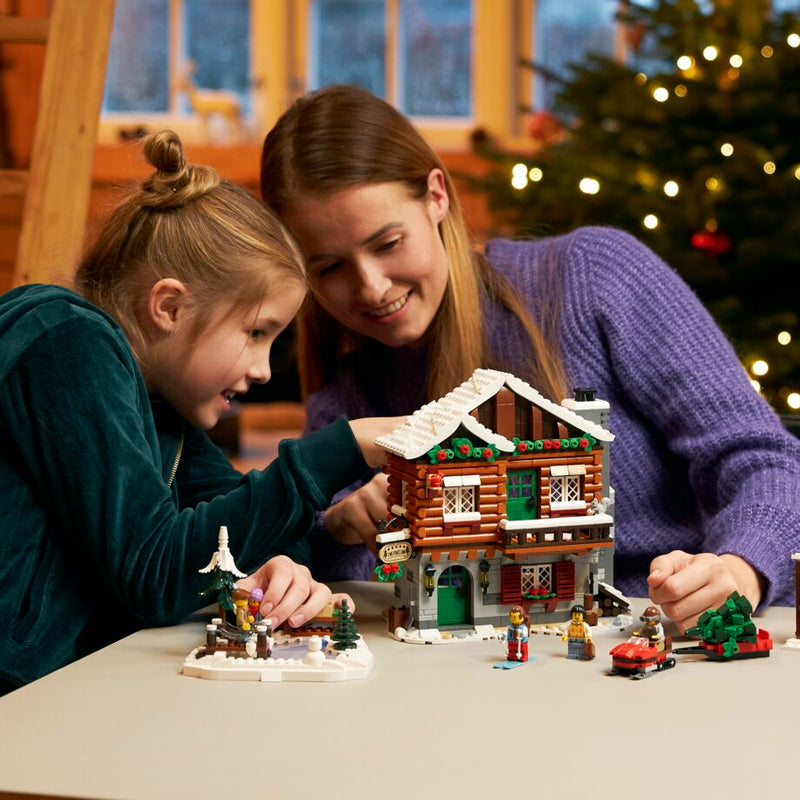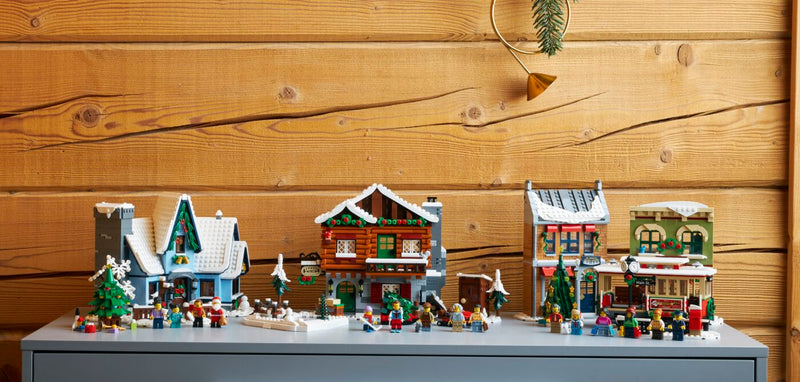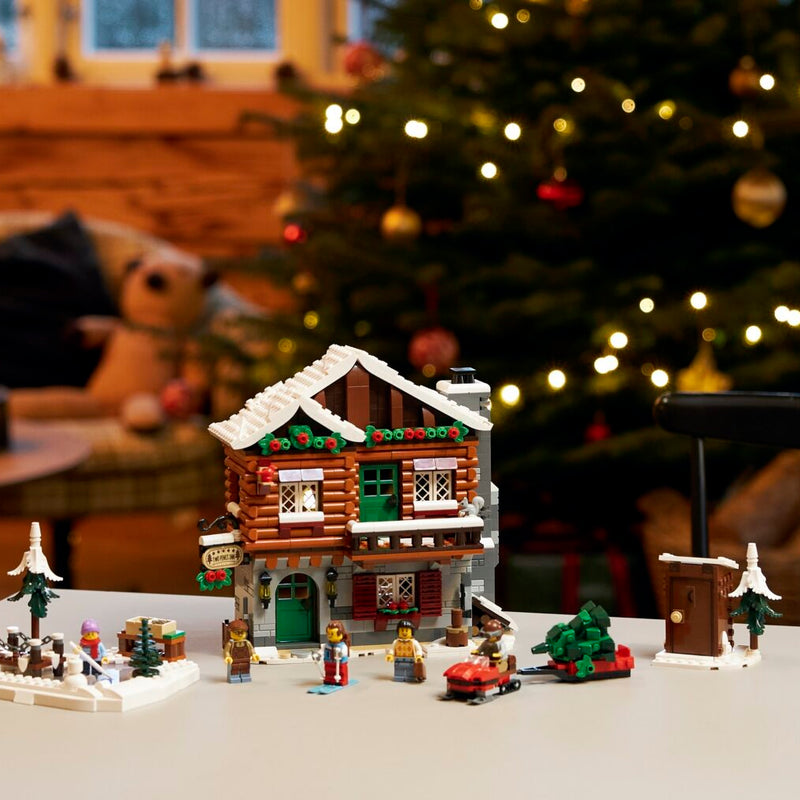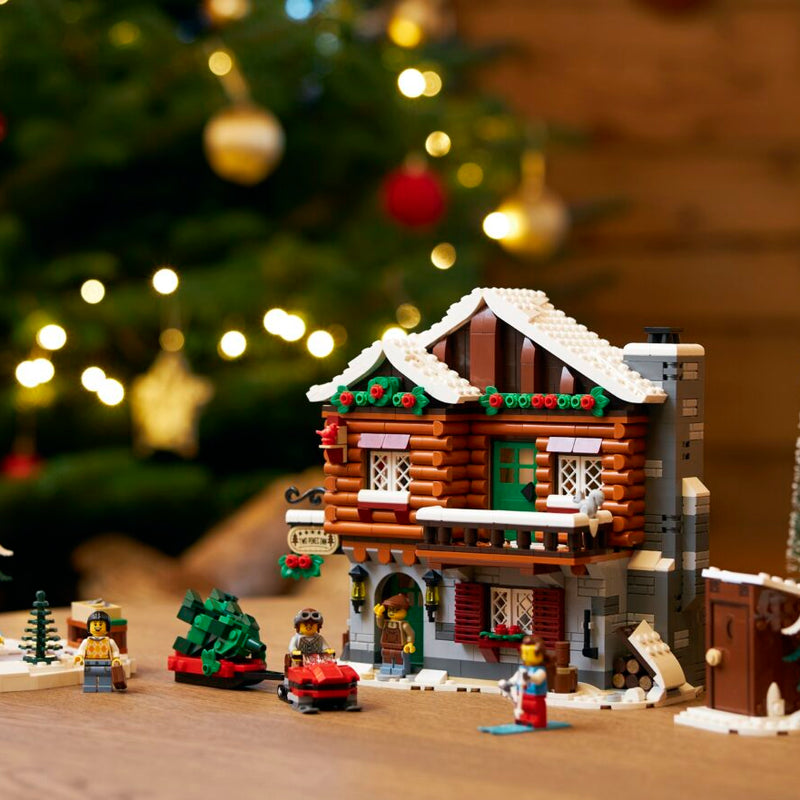 LEGO® Icons Alpine Lodge 10325
PRODUCT # 10325
AGE 8+
1517 PIECES

Welcome to the LEGO® Icons Alpine Lodge (10325), the latest addition to the popular LEGO Winter Village Collection. Take time out to craft a cozy, snow-topped bed-and-breakfast with comfortable guest rooms and glowing log fires.


A festive family building project – Spend quality time crafting all the details of the LEGO® Icons Alpine Lodge (10325).


What's in the box? – All you need to build the 3-story alpine lodge, outdoor skating area, toilet cabin, snowmobile and trailer, plus a holiday tree, 5 minifigures and cat, squirrel and bird figures.


Features and functions – Press the chimney to illuminate the log fires in the reception and second-floor guest room.


Dimensions – The lodge model measures over 8 in. (21 cm) high, 9.5 in. (24 cm) wide and 6 in. (16 cm) deep.