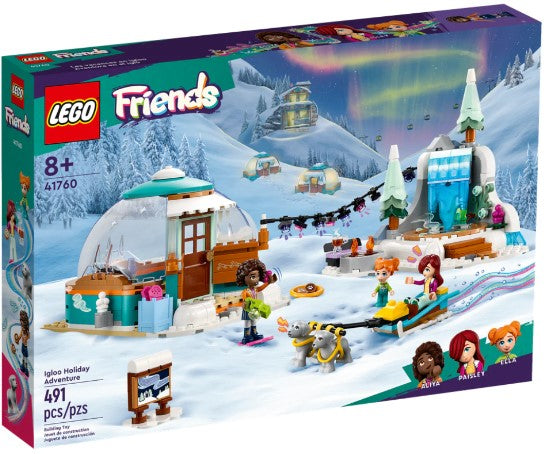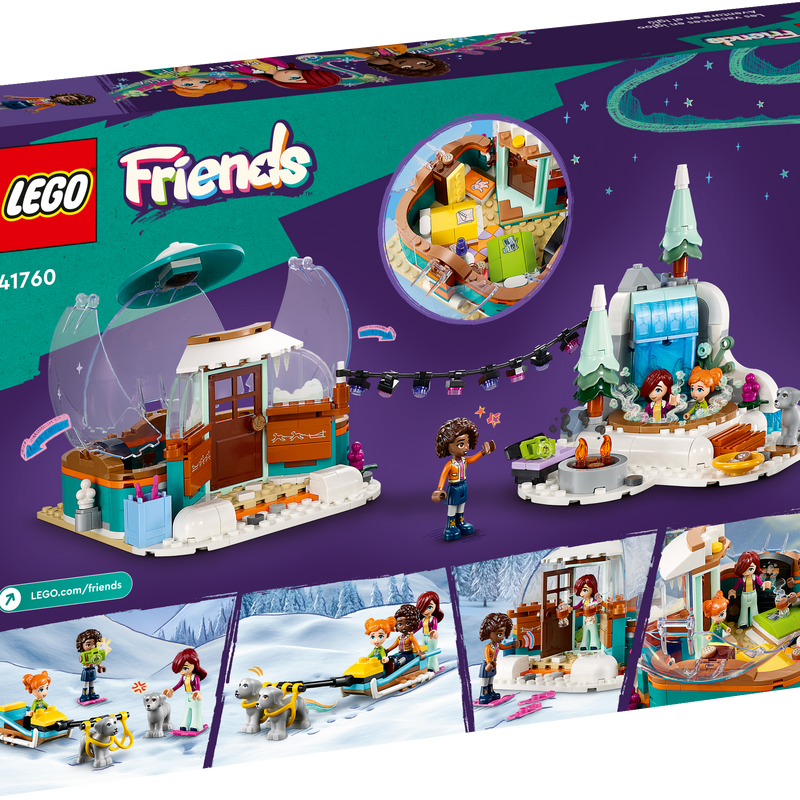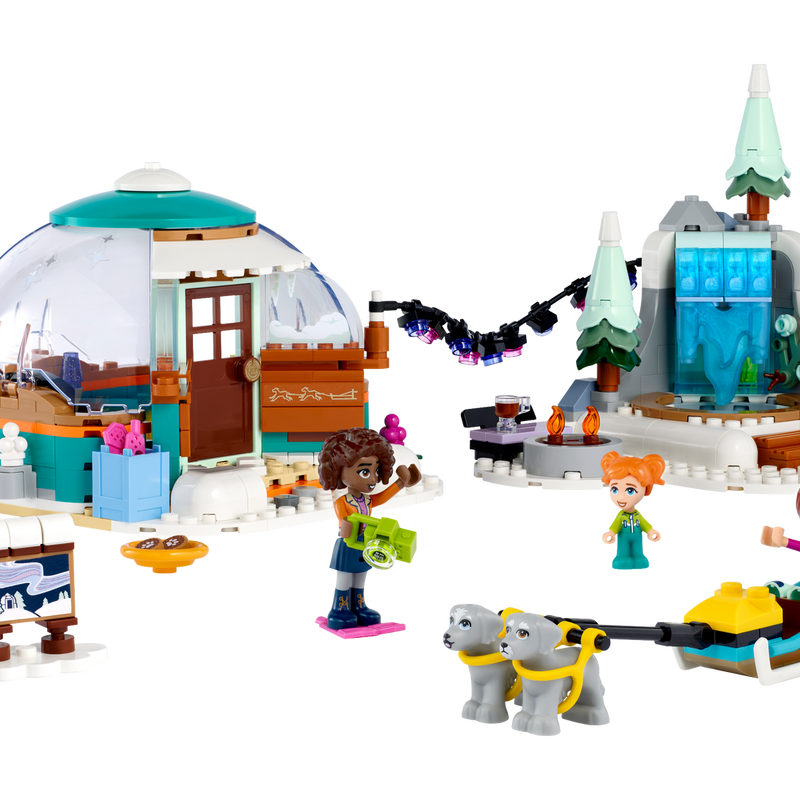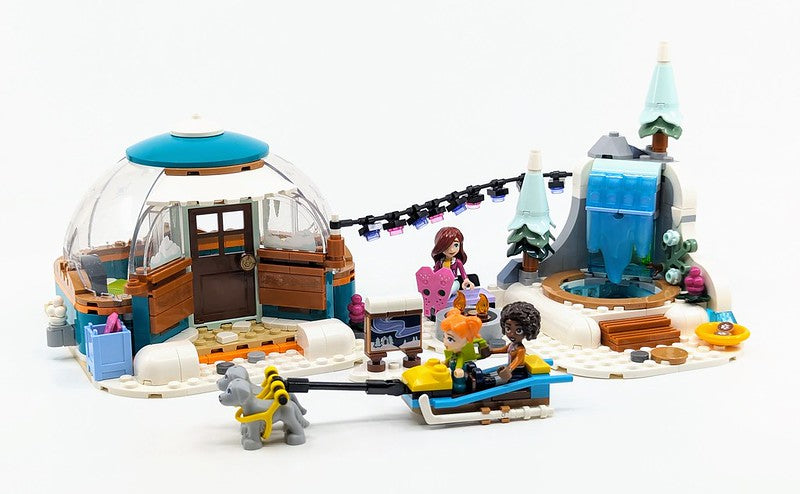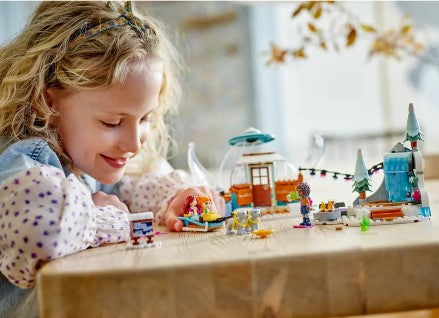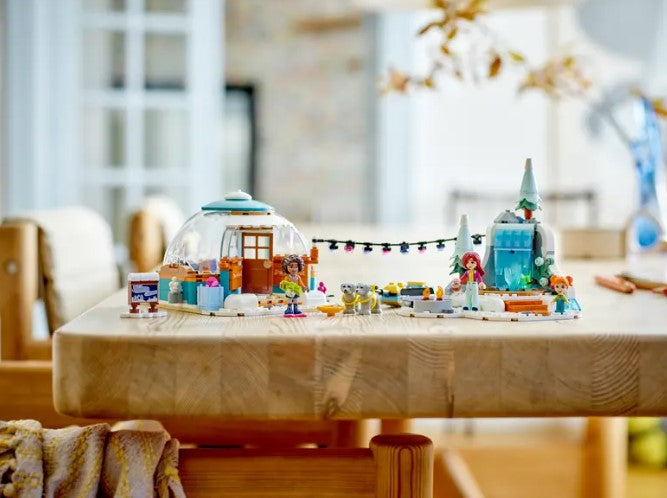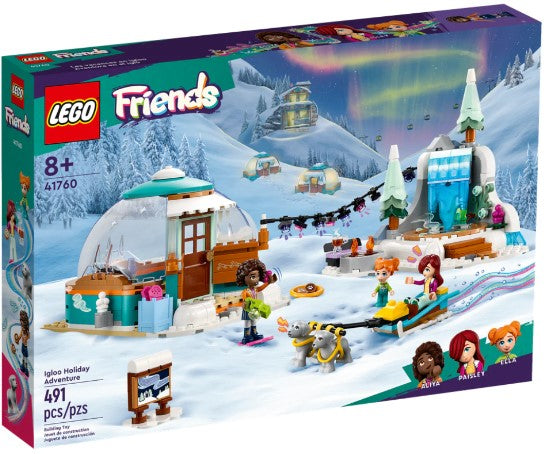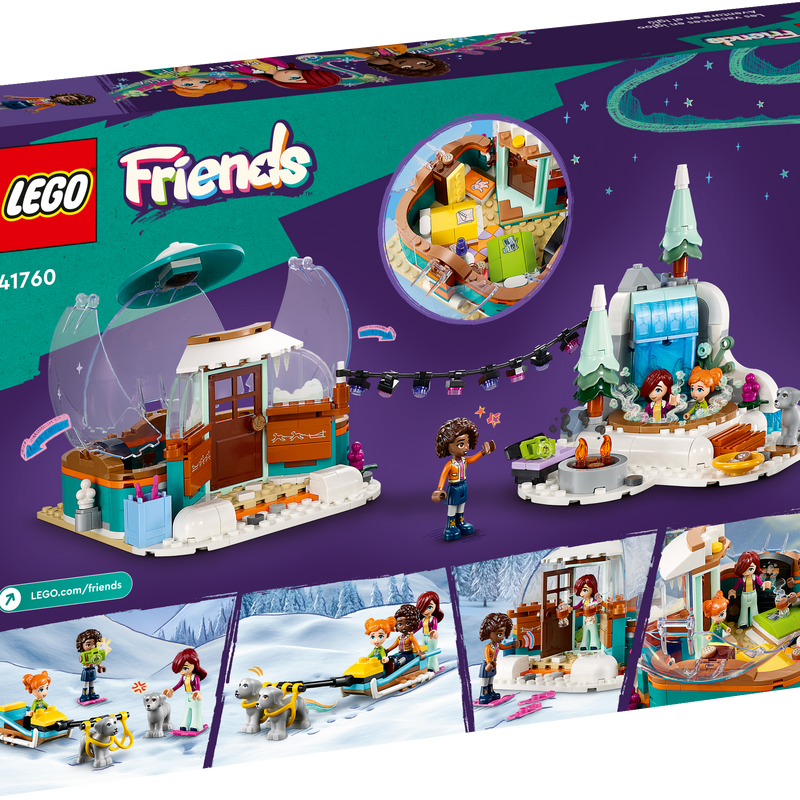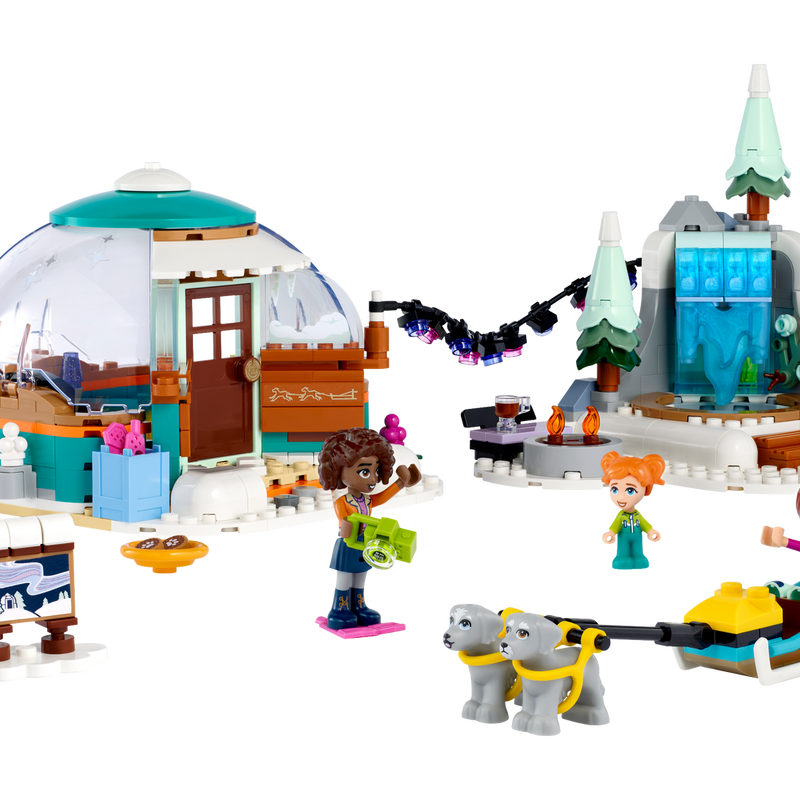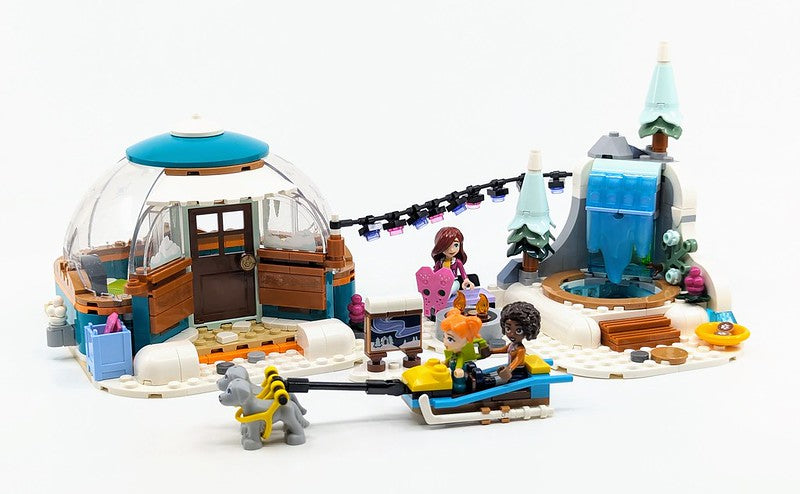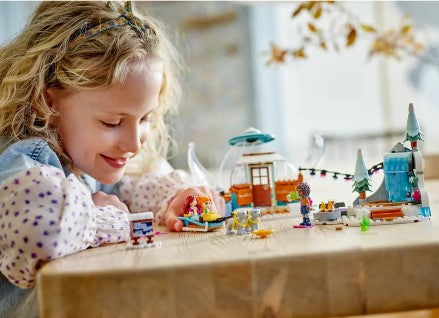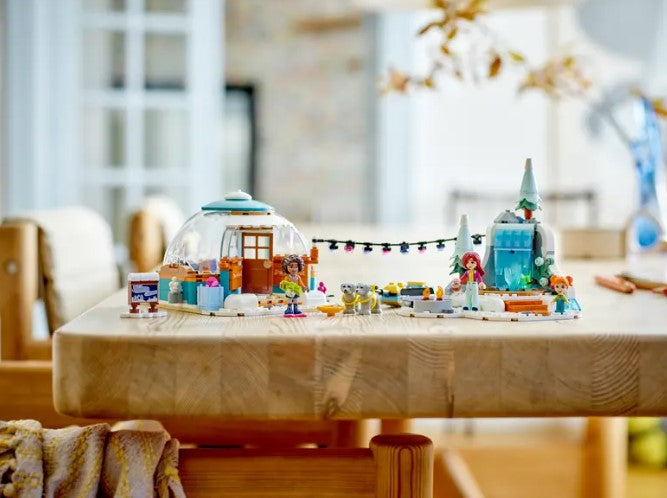 LEGO® Friends Igloo Holiday Adventure 41760
PRODUCT # 41760
AGE 8+
491 PIECES

Kids ages 8 and up can create endless stories with this fun-filled LEGO® Friends Igloo Holiday Adventure (41760) toy. First, kids can build the toy igloo glamping dome and icy scene. Then they can role-play different stories as Paisley, her little sister Ella and friend Aliya relax in the mountain landscape. It's the perfect opportunity for hardworking Aliya and shy Paisley to unwind together as they watch Ella play with the 2 sled dogs. The dome opens so kids can explore the cozy interior. There's also a seating area, fairy lights, fire pit and steam pool to explore for more snowy role-play stories.


Creative fun – Kids who love playing in the snow, glamping or storytelling can have lots of fun with this LEGO® Friends Igloo Holiday Adventure building toy set for kids aged 8+ (41760).


3 characters and accessories – The set comes with LEGO® Friends characters Aliya, Paisley and Ella, plus 2 sled dog characters and lots of accessories for role play.


Inspire imaginative play – Kids can create adventures for the characters using the camera, snowshoes, bowl with cookies, lava lamp, 2 cups of cocoa and firewood accessories.

Measurements – The igloo measures over 3.5 in. (10 cm) high, 5.5 in. (14 cm) wide and 5 in. (13 cm) deep.