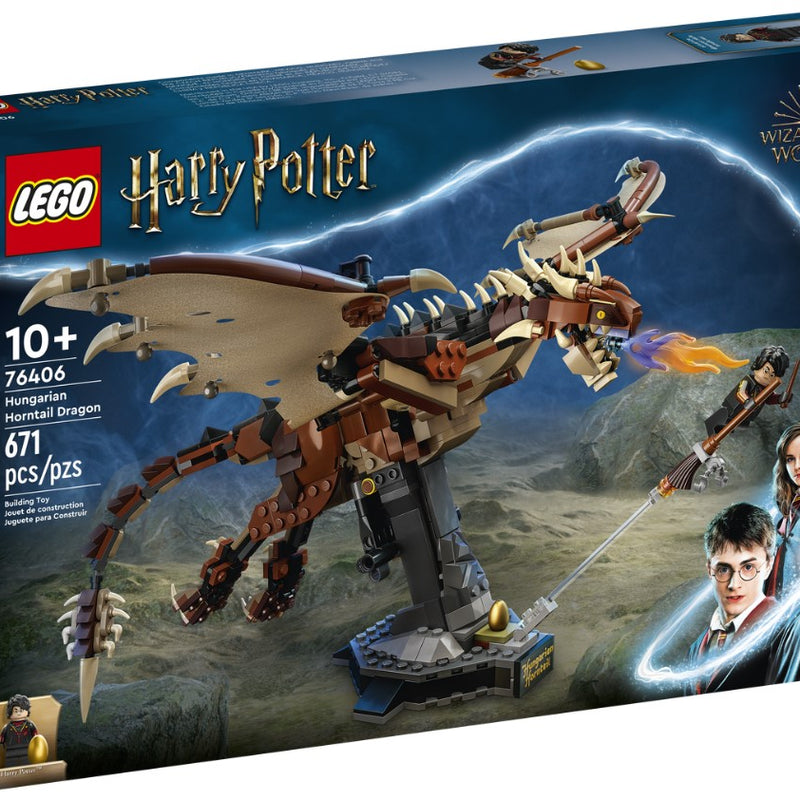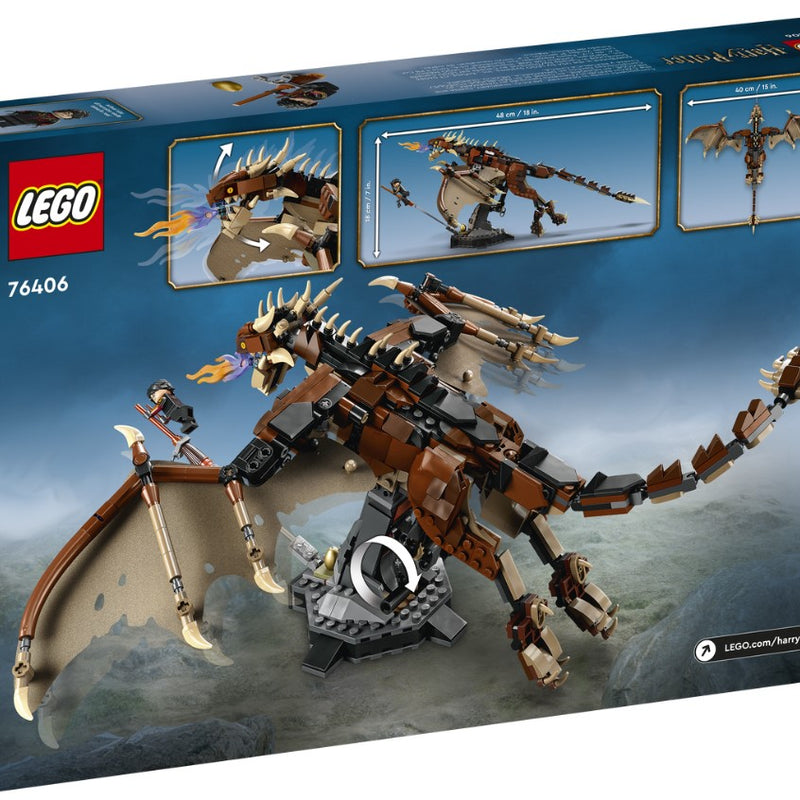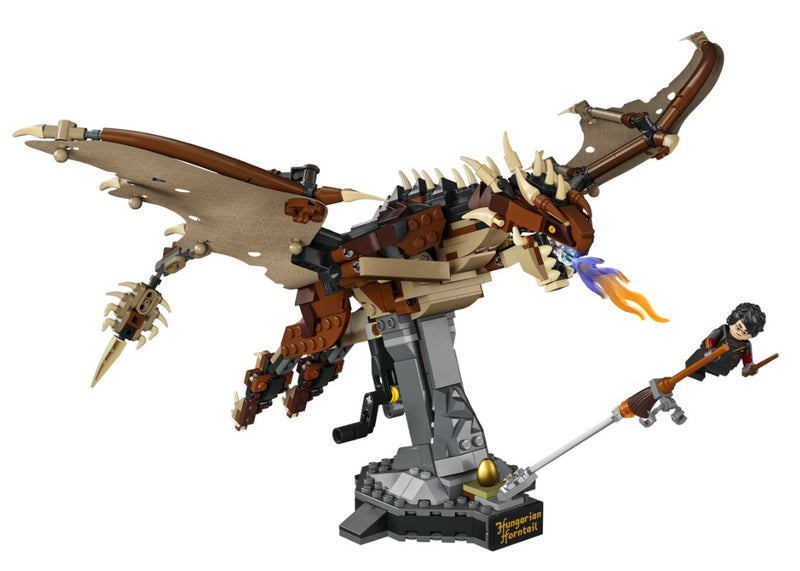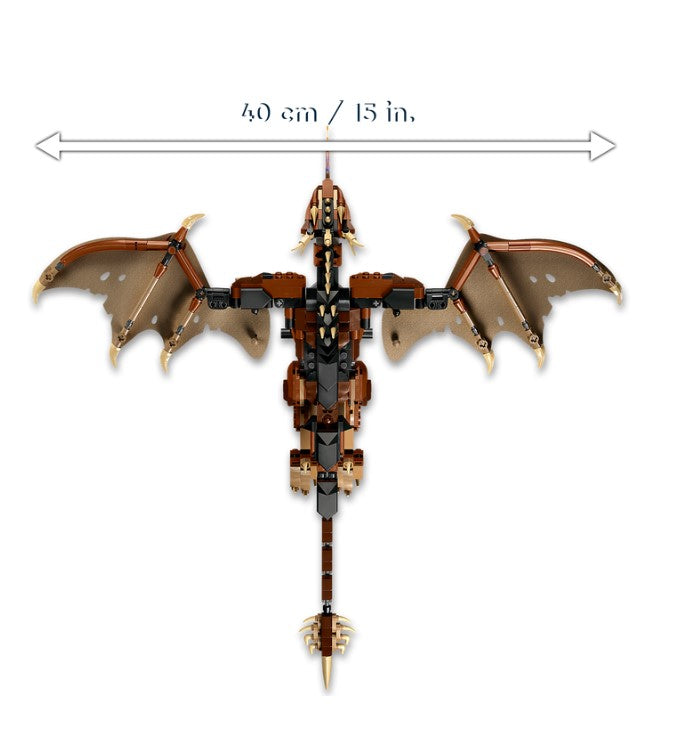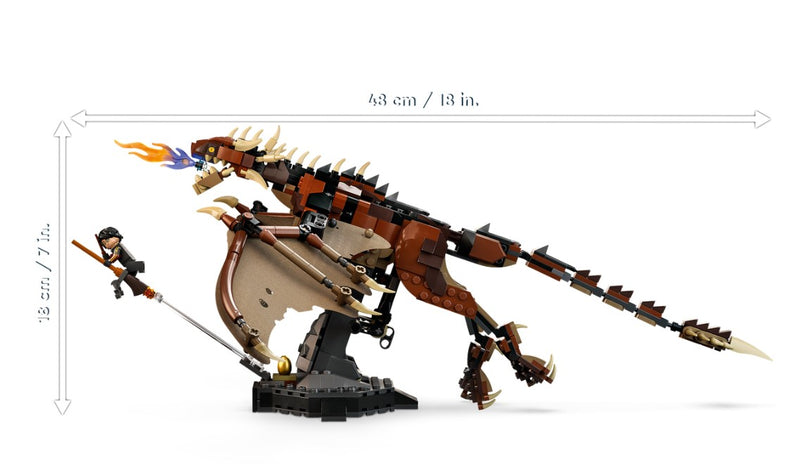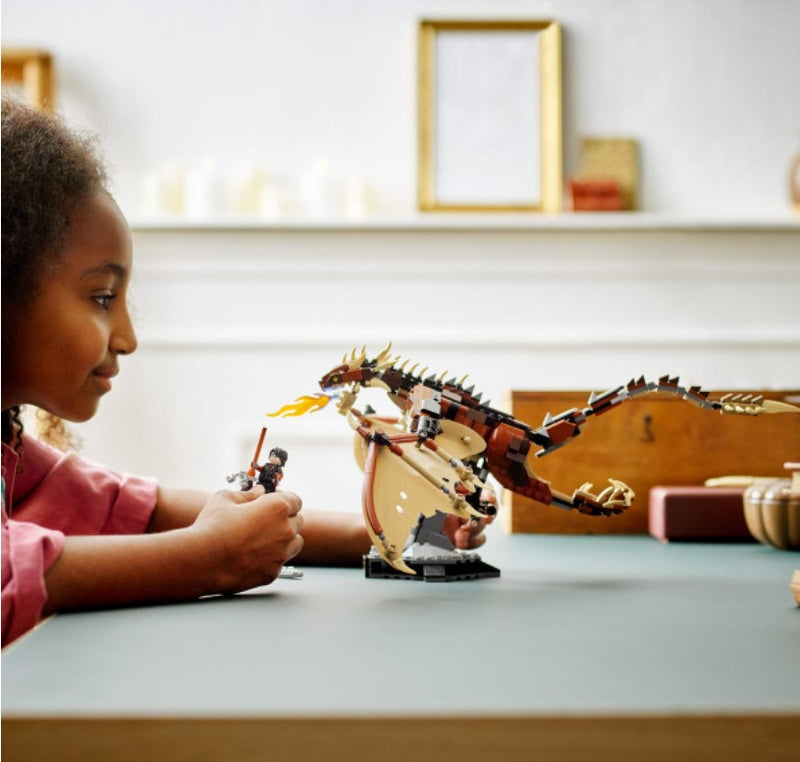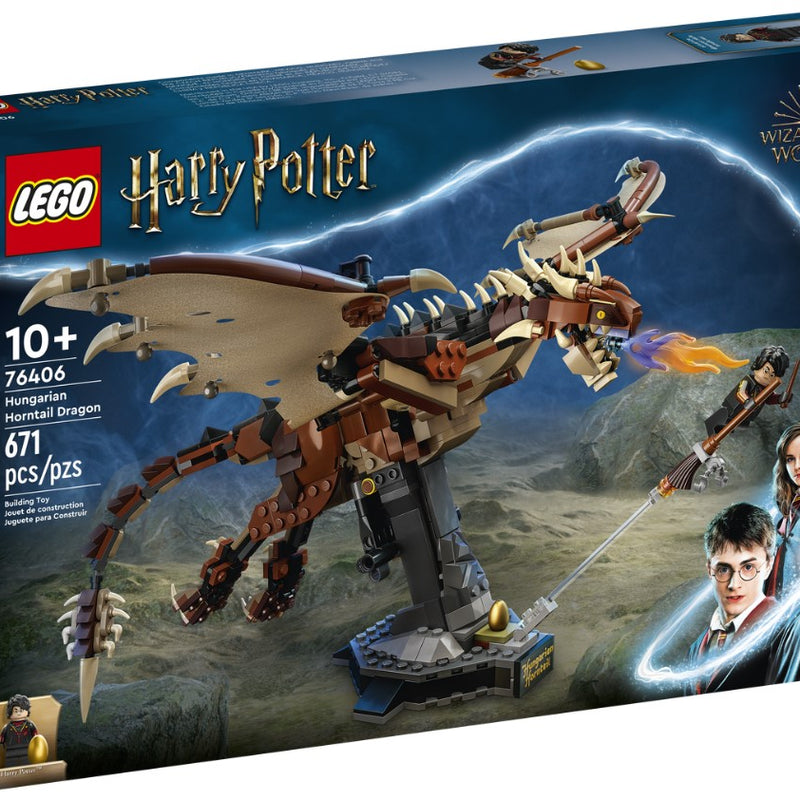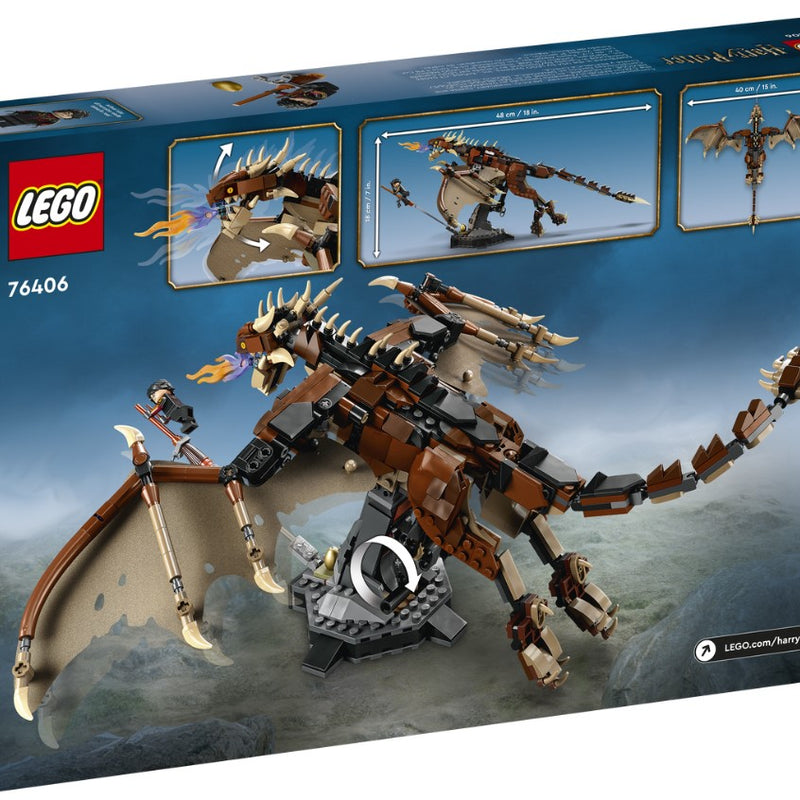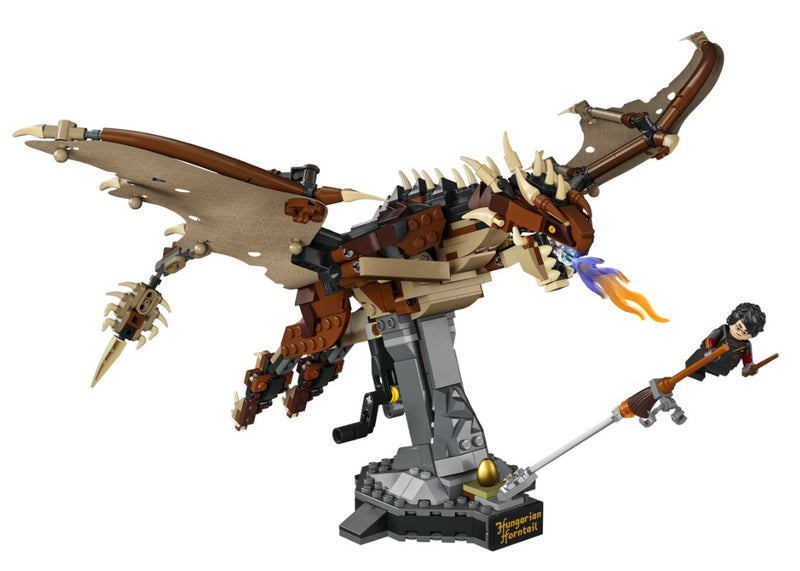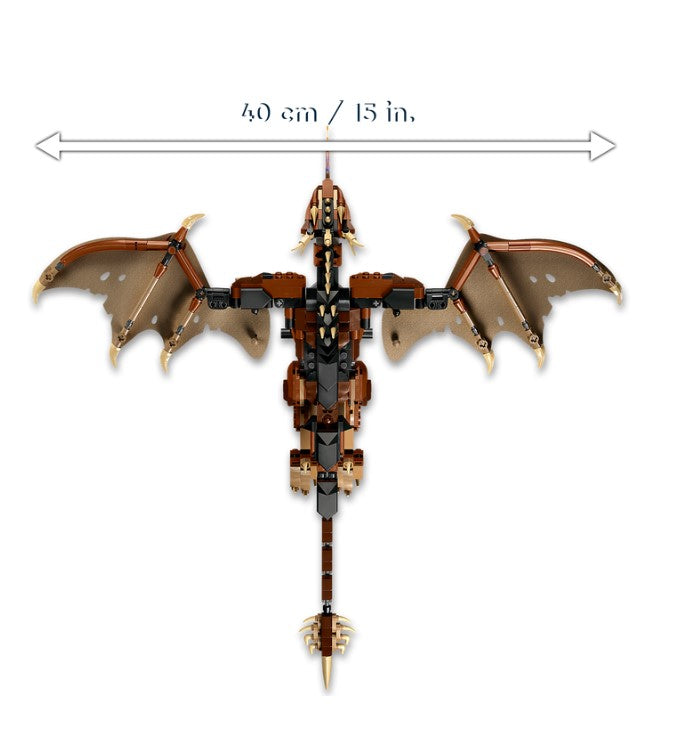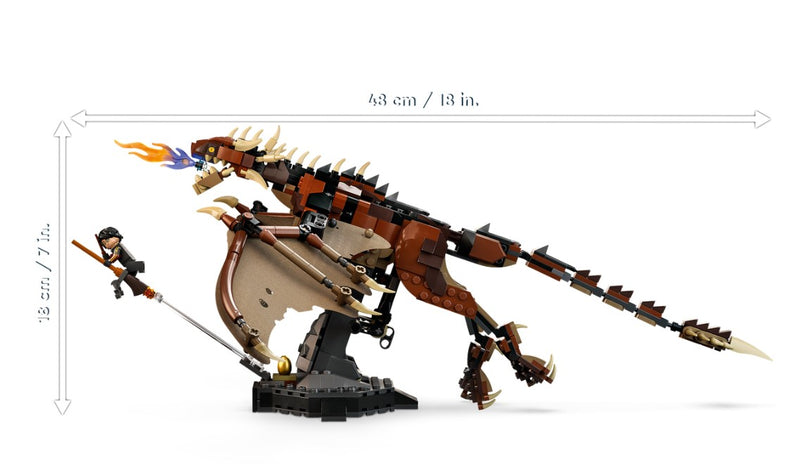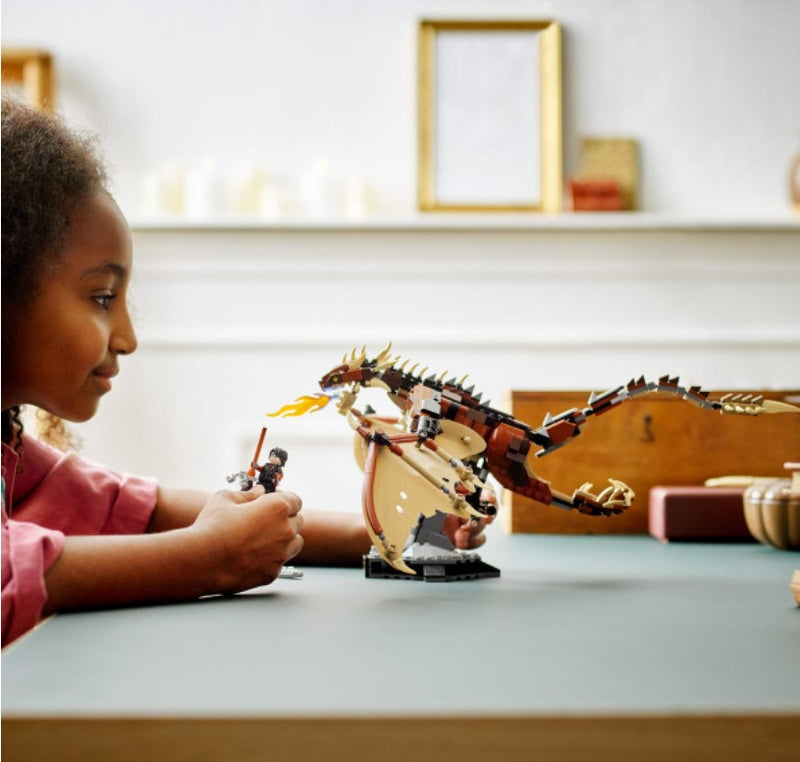 Sold out
LEGO® Harry Potter™ Hungarian Horntail Dragon 76406
PRODUCT #76406
AGE 10+ 
671 PIECES

LEGO® Harry Potter™ Hungarian Horntail Dragon (76406) lets fans of the magical movies build, display and 'fly' one of the most dangerous dragons ever to have existed in the Wizarding World. This recreation of the legendary fire-breather is suitable for witches, wizards and muggles aged 10 and up.


Legendary dragon – Harry Potter™ fans will be spellbound by the LEGO® Harry Potter Hungarian Horntail Dragon (76406), with its impressive detail and jointed wings that move gracefully up and down.


Enchanting detail – The realistic model includes a Harry Potter™ minifigure astride his flying Firebolt broom, a golden egg from the Triwizard Tournament, and textile for the dragon's membrane wings.


Authentic action – A handle at the rear of the sturdy base controls the dragon's wings.

Eye-catching centerpiece – With a wingspan of over 15 in. (40 cm) and a maximum length of over 18 in. (48 cm), this true-to-life mechanical model is sure to be the center of attention