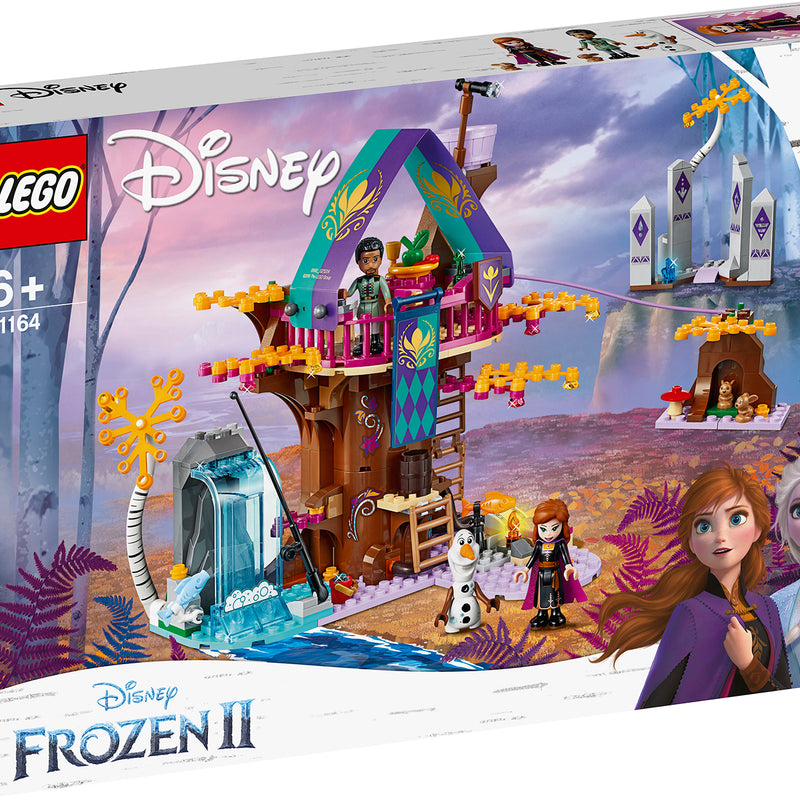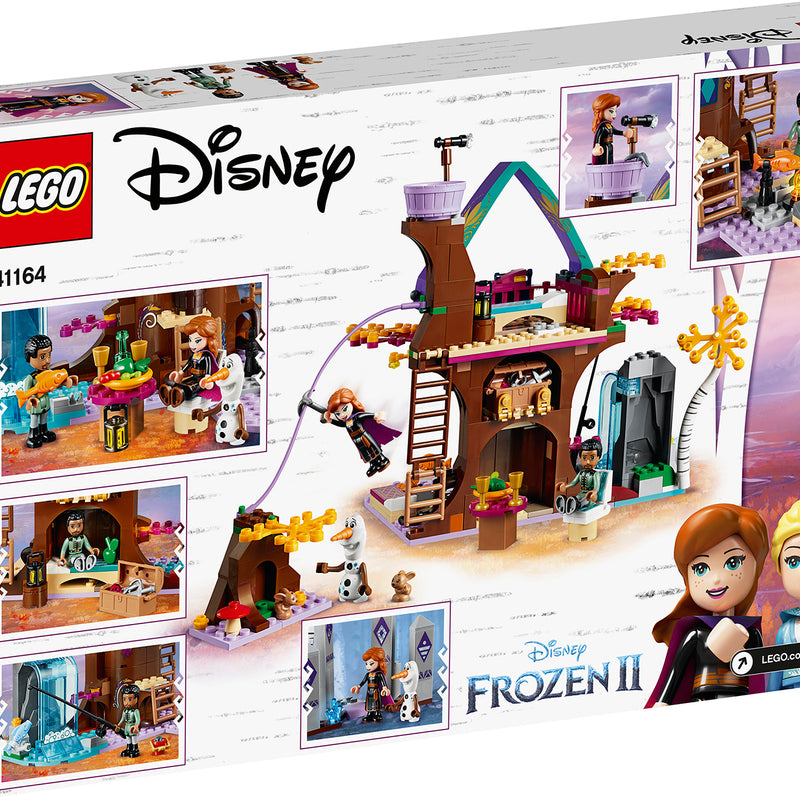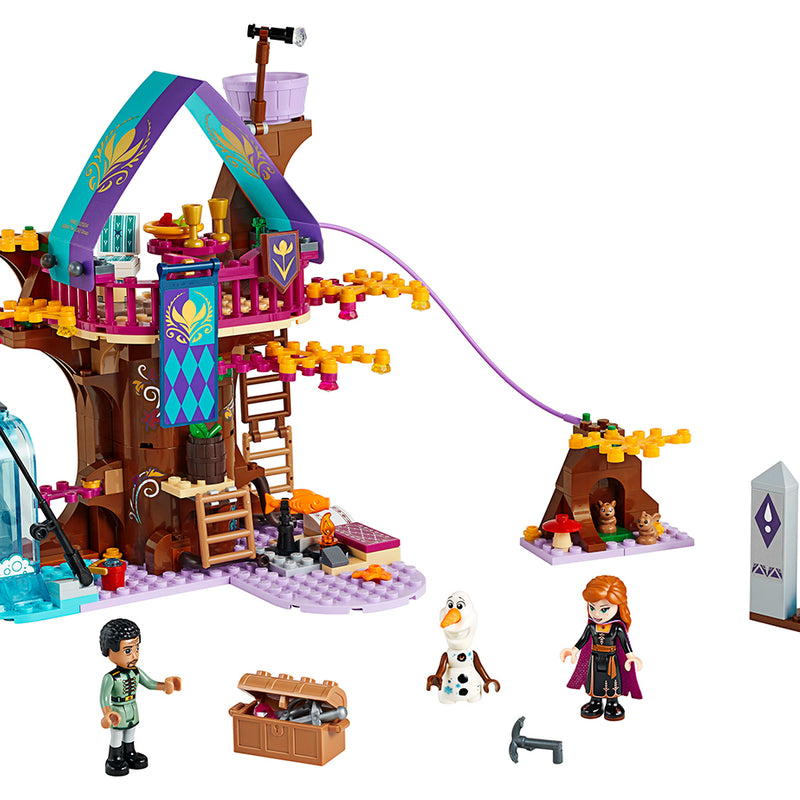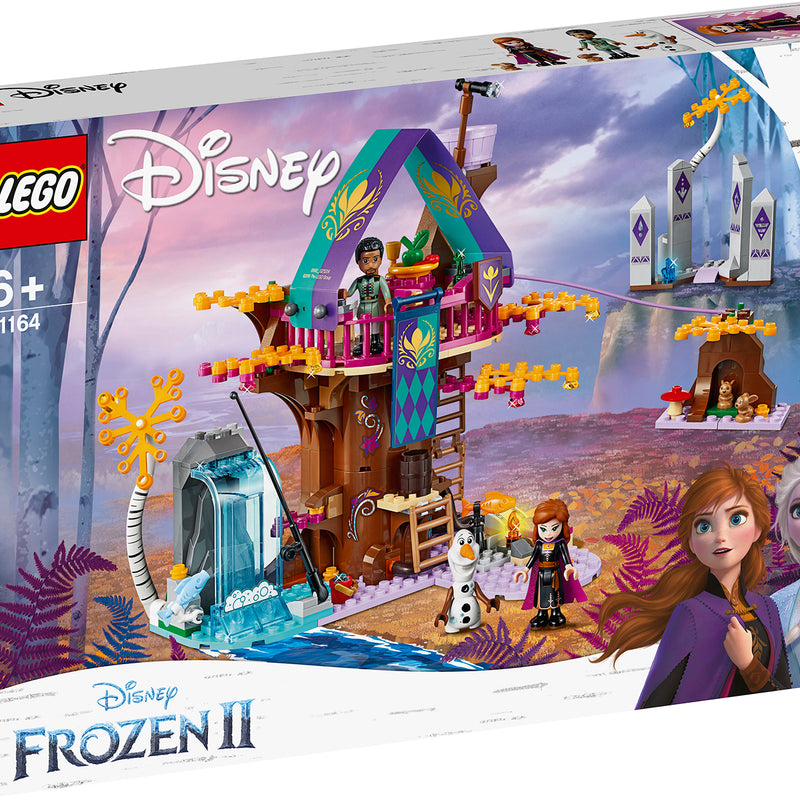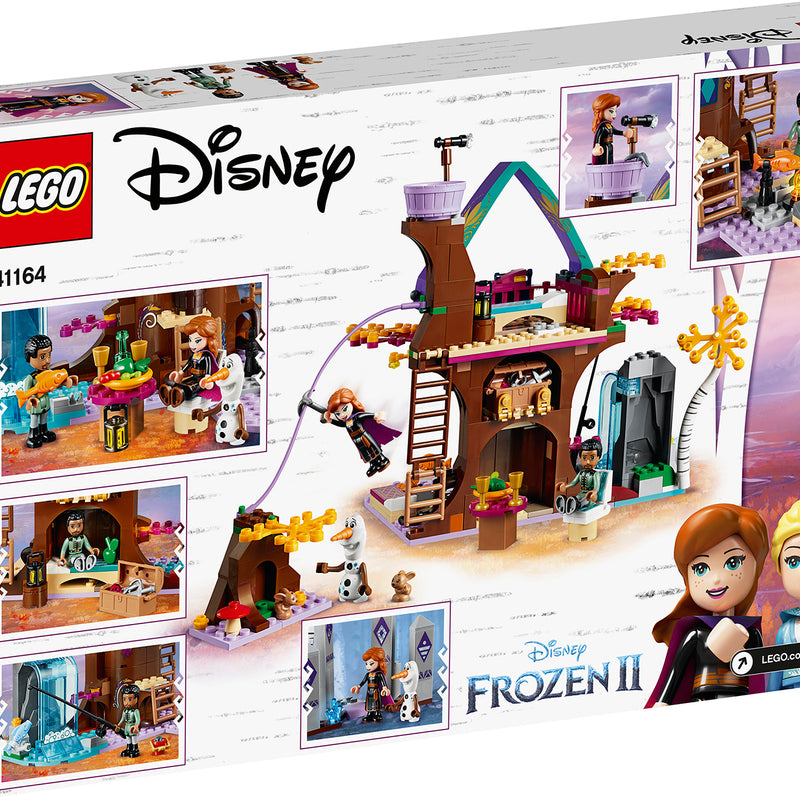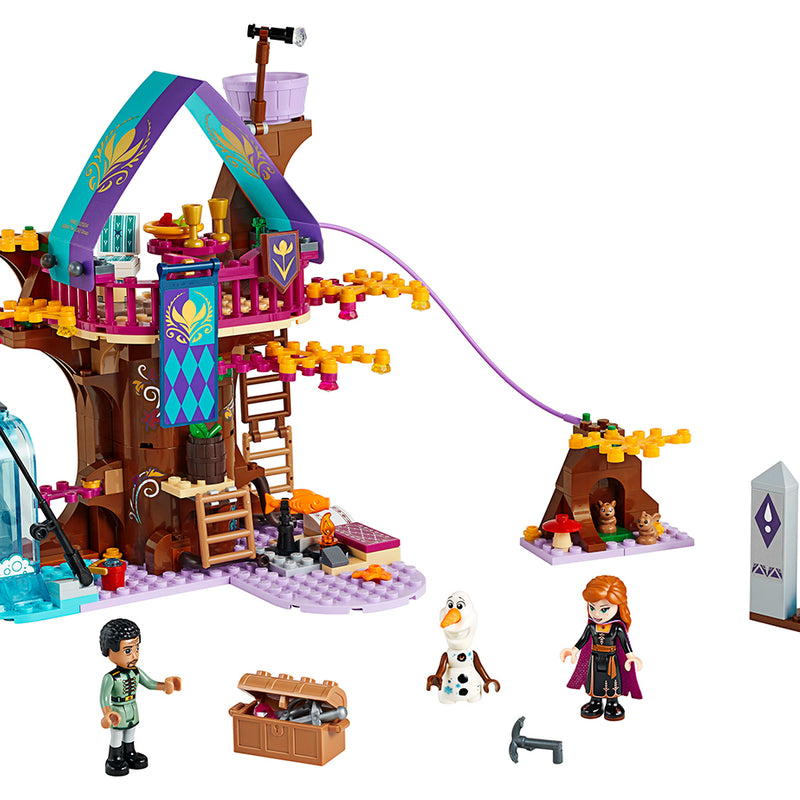 Sold out
LEGO® Disney Frozen Enchanted Treehouse 41164
PRODUCT #41164
AGE 6+
302 PIECES
There are so many forest adventures for Disney Frozen fans to build and play out in the LEGO® l Disney Frozen II 41164 Enchanted Treehouse set. This buildable magic treehouse playset features a bedroom area in the base of the tree and a dining area on the floor above. There's a ladder up to the lookout and an awesome zip line to whizz down to the enchanted forest floor, where kids will love to look after the 2 bunnies in their little house. A camping area and a fishing area with flying fish function are perfect for creating fun adventures with Anna, Olaf and Mattias from Frozen II. Explore the forest and discover the mythical stones on an epic and magical journey. Includes 3 favorite Disney characters from Frozen II and 3 LEGO animal figures.
Includes Anna and Mattias mini-doll figures, plus 4 LEGO® figures: Olaf, 2 bunnies and a fish.


Features a treehouse with downstairs bedroom, upstairs dining area, lookout tower, zip wire, bunny house, camping area and a fishing area, plus a magic portal.


Accessory elements include Mattias's sword, treasure chest, telescope, fishing rod, bucket, fish, glasses, plates, scissors, carrot and an apple.


Disney Frozen fans will love to build a LEGO® treehouse and explore the enchanted forest to find the mythical stones.
The perfect Disney toy building kit for reenacting memorable scenes with Olaf, Anna and Mattias from Frozen II, or creating new role-play forest adventures with favorite Disney characters.